Oven Recipes- Cooking in an oven is not as intimidating as it may seem. Yes, it's a bit tricky but not if you get to know your oven. There's a lot that your oven can do for you and so it deserves more attention. It can make crisp cookies, turn your meat tender or simply cook a healthy dinner. Who doesn't love a house filled with the smoky aroma of cinnamon or herbs arising from goodies fresh out of the oven? If you've not had one, we'll tell you how to have a healthy relationship with your oven.


Here are few basic things to keep in mind while using an oven.


1. Most ovens come with different metal racks. Use the one according to the dish you are cooking and remove the others. Make sure your oven is clean and does not sneakily hide any burnt leftovers from its last use.

2. Temperature is important – both while pre-heating and while cooking. Usually, the oven is pre-heated to its maximum temperature. Also, make sure you don't oven the oven frequently with the dish inside as it causes the heat to escape and that will increase the cooking time.

3. Keep in mind that hot air or heat rises up. Therefore, if you want to cook something slowly, play it in the bottom tray. On the other hand, if you're looking for a crisp surface then place your dish on the top tray. In most baking and roasting recipes, it is best to use the middle rack as the heat remains consistent there.

4. Avoid using dark-coloured metal bake ware as it absorbs more heat and the chances of charring your food are higher. Light-coloured metal, glass, cast-iron or silicone works well as they help in transmitting the heat equally and prevent the risk of burning the bottom. If you're using a dark-coloured metal utensil make sure you place it on the upper most rack so that there is some distance between the heating rod and the dish.

5. Make sure you don't place anything over the oven while it is in use. Also, make a point to check that the vents on either side are clear and there's nothing placed over because you don't want to fire up an entire oven. Definitely not! Make sure you are armed with the right oven accessories and equipment such as a baking sheet and oven mitt.

Follow these easy tips and before you know kit you'll be cooking in an oven like a pro.
For now, if you're looking to experiment, get your hands on our 11 best oven recipes.
These spice packed fish fillets are perfect to impress your guests. They're easy to make and quite health too, so no one can complain.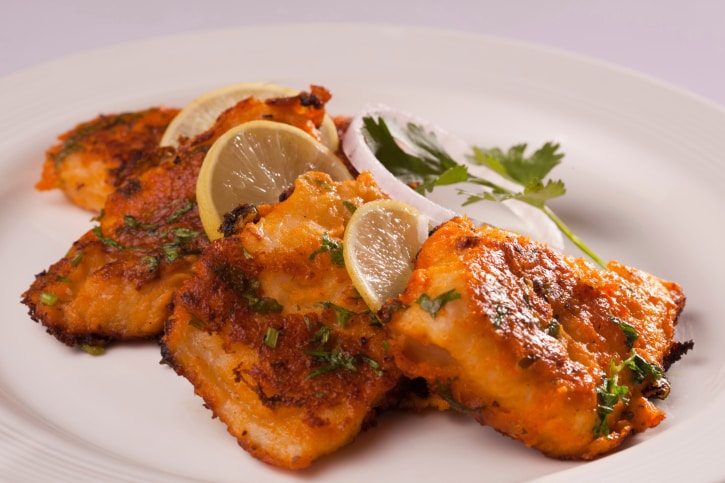 Baked fish with chillies and mango powder, straight from Rajasthan.
Another crowd pleaser, but this time in they've been baked in the oven. Super moist, tender and delicious chicken kebabs that are perfect for starters at a party. This dish is also popular in Middle Eastern countries and was particularly brought to India by Mughal rulers.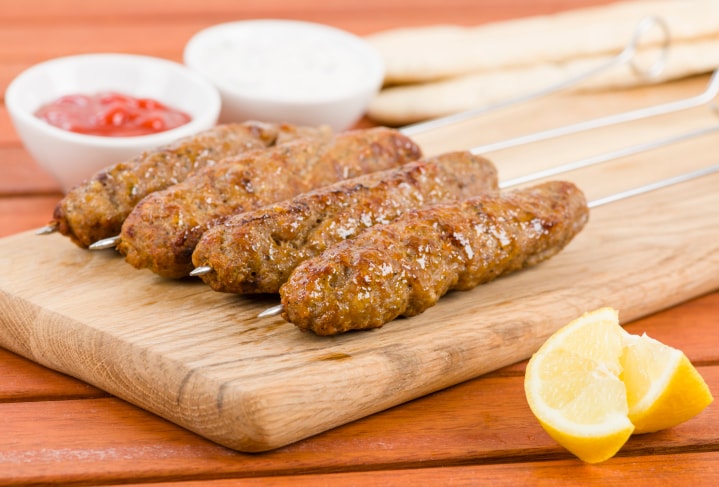 A popular Indian snack now tweaked to suit your diet plans! Baked and delicious.
This beautifully roasted pork belly is sticky, saucy, juicy and crisp – all at once. A pork recipe that is simple and delicious. Try this recipe when you feel a bit confident about using the oven.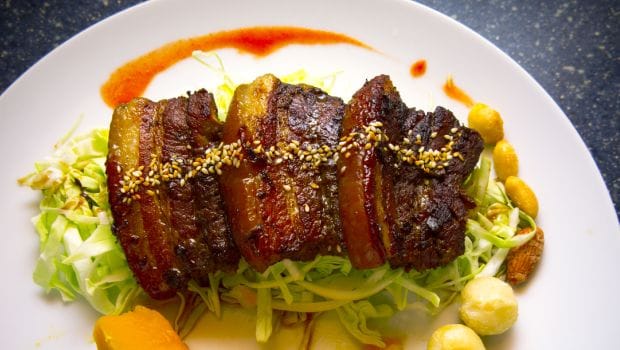 Crisp roasted pork belly mingled in a apple-onion sauce is just the perfect dish to prepare for a dinner party.
Bring back your childhood with this timeless treat everyone loves. Refreshing and tangy, making the tart from scratch is a bit tricky but this recipe won't disappoint you.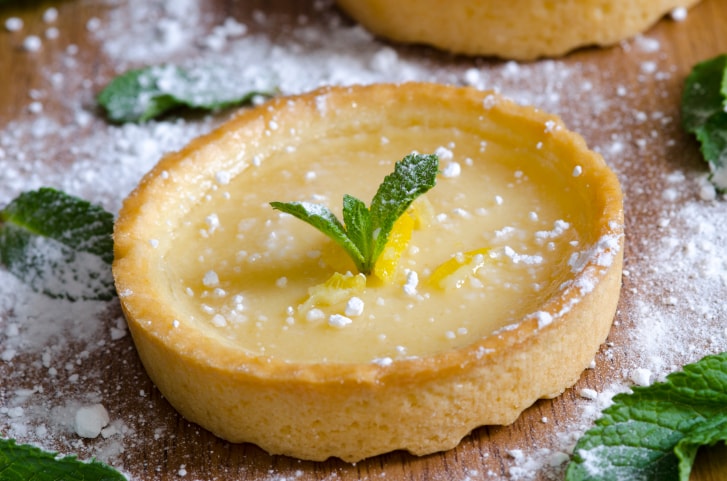 A lemony dessert to end your meal on a fresh note.
Pasta in an oven? Yes, please and with oodles of cheese. Topped with breadcrumbs and baked golden, this Home Style Baked Pasta comes with a cheesy surprise and loads of vegetables. Give your kids a smile or make it for yourself on a cheat day.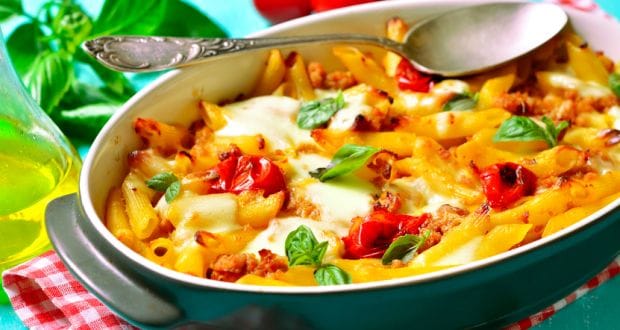 Is there anything more comforting than an authentic Italian, cheesy, hot, vegetarian baked pasta casserole?
A great snack that you won't feel guilty about indulging in. With the goodness of mushrooms, oats and lentils, the recipe uses no oil!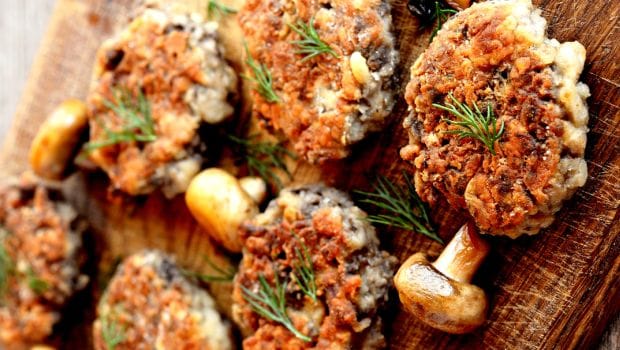 A batch of mouth watering fritters with the goodness of masoor dal and mushrooms that would compliment your cup of hot tea.
The classic roast chicken made the Indian way marinated in desi masalas, garlic, tomatoes and yogurt.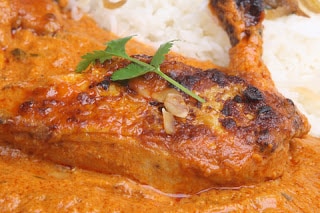 A delicious baked chicken recipe with a yogurt based marinade.
Once of the best uses of the oven is perhaps to make pizza at home. It just takes a few simple ingredients and you get insanely delicious pizza to devour! Learn how to make the classic Margherita pizza with this fool-proof recipe.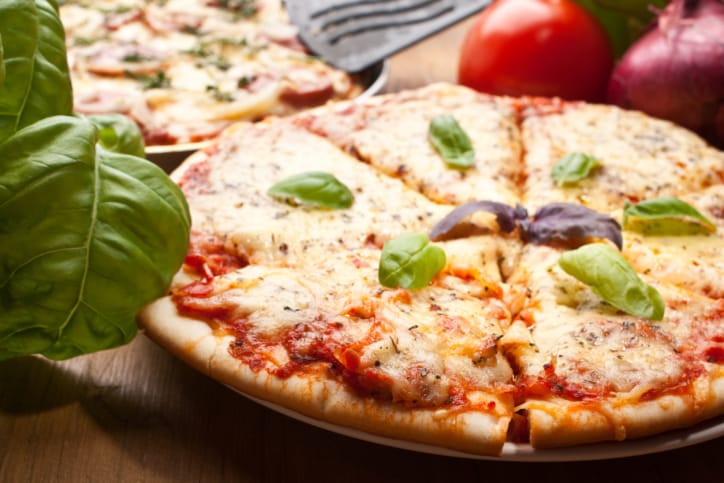 The classic Margherita pizza with mozzarella cheese and basil leaves has never disappointed anyone.
Samosas are one of the most favourite tea tie snacks in India. Now, enjoy the baked version made in the oven and forget worrying about calories.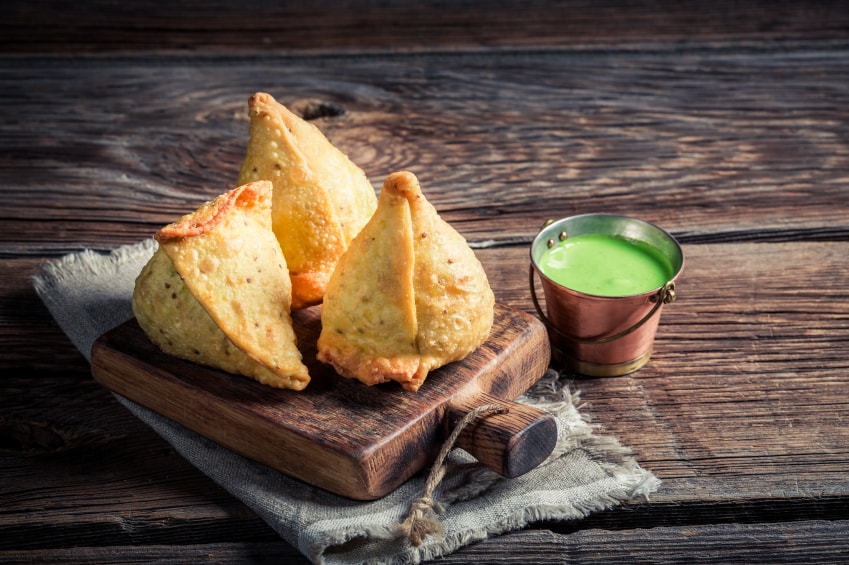 Samosa cones filled with a delectable and tangy paneer stuffing, baked perfect!
Nothing better than a batch of freshly baked cookies with chocolate chunks and crunchy almonds! Why indulge in the store-bought stuff when you can make these beauties at home?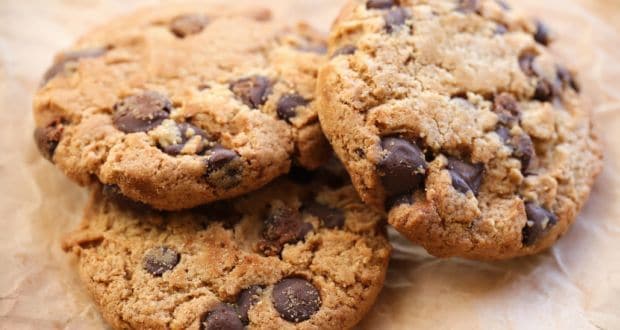 A batch of freshly baked chocolate chip cookies is always a good idea!
Crisp chickpeas balls are stuffed in soft pita bread along with juicy cucumbers and refreshing sauces.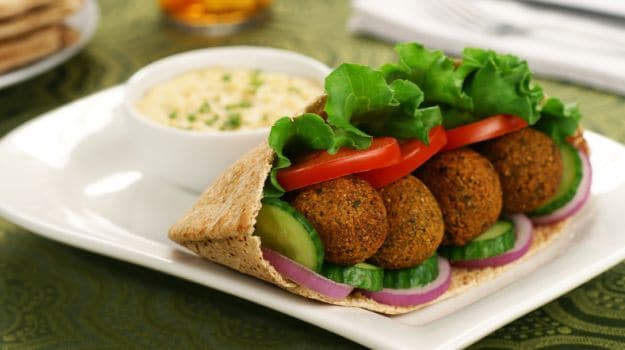 A Middle-eastern dish worth every bite, made easily in the oven.