I am a firm believer of managing resources well. From water to energy, electricity or for that matter one of the most significant things for human survival, food. Everything should be bought and consumed in such a manner so as to avoid wastage. When it comes to food, I make it a point that nothing goes to waste on my plate and is certainly not dumped into the dustbin, for what isn't going in your tummy can fill up someone else's belly. I have staunch faith in the idea of recycling a preparation to arrive at something new and exciting; leftovers are great in that sense. Not only are you checking food wastage but also creating some lip-smacking comfort food.
Cooking with Leftovers: It is sustainable, exciting and so much fun. It also requires less effort as in most cases all it involves is probably reheating your food and adding a few other ingredients to achieve something completely new. It is almost like an old, plain and boring dish getting a quick makeover into a bold and delectable avatar. Today, we have some extra rotis left from lunchtime and we are planning to re-use these for the day ahead, stay with us and learn some quick ways to make incredible use of leftover rotis.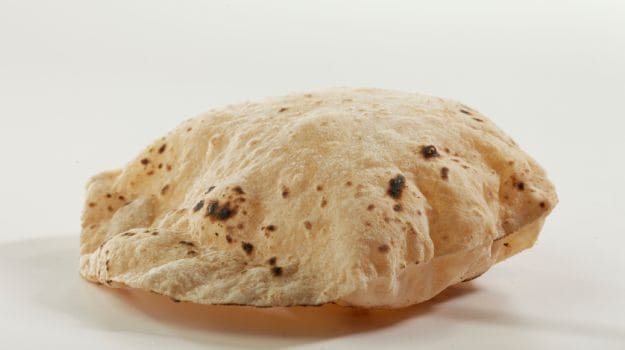 Some of my personal favourites:

#1 Tacos
Did you know that thin, crisped rotis can replace tacos very well? Make a filing of your choice. Take chappatis, brush them with butter on both sides. Poke holes in them to facilitate crispiness. Put in the oven and bake for around five minutes at 200 degrees Fahrenheit. Take them out and stuff them with the filing of your choice. Enjoy.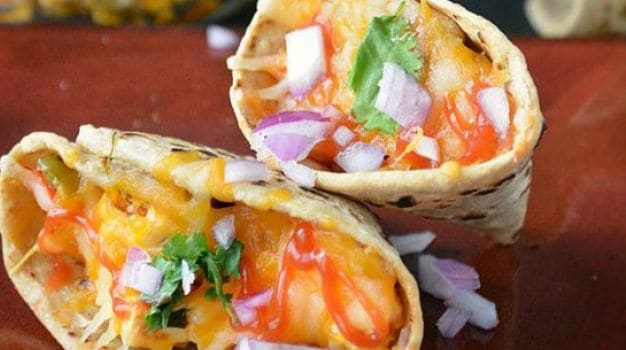 Image via www.ruchiskitchen.com
#2 Roti Poha
Just how you make use of puffed rice or bread to make poha, similarly juxtapose the ingredients with chappatis. Reheat the rotis (make sure they are soft and not hard). Take a wok and add oil. Add some cumin and mustard seeds and let them splutter. Follow this by adding curry leaves, chopped onions, garam masala, coriander powder, turmeric, a pinch of amchur and red chilli powder, chopped green chillies, lemon juice and finally, tomatoes and salt. Let the masala cook completely, to this add crushed roti pieces and cook. Serve.

#3 Rolls of Your Choice
This one is my favourite and obvious to anyone's imagination. You have rotis and the world of ingredients at your disposal. You can make use of your leftover curry by stuffing it in rotis and making rolls out it. I personally love making curried paneer or chicken or even scrambled egg and roll them in phulka. Make sure you heat rotis, if needed give a dab of butter or ghee on both sides. You can also coat them on one side with egg, put the sabzi as stuffing and lo behold, you have a kathi roll.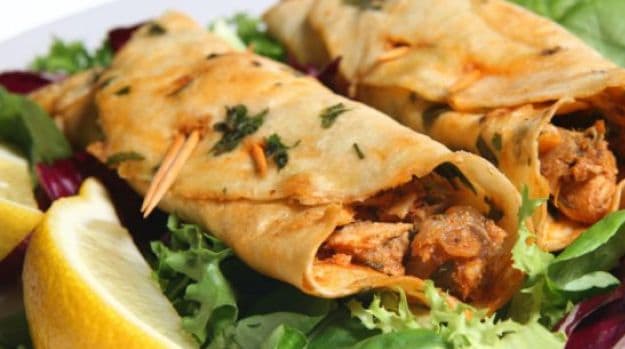 #4 Chappati Pizza
Put a roti on the tava, add a bit of ghee or butter on it. Now all you need to do is to make the classic pizza sauce and choose your veggies. Smear the sauce on rotis, followed by the veggies and a generous sprinkling of grated cheese. I also sprinkle some pepper, chilli flakes and oregano, of course! Make sure you don't attempt this on thin rotis, the base needs to be a little thick. Cover the roti with a lid while putting the flame in low. Let the ingredients cook, cheese melt and the base become crisper, and you are done.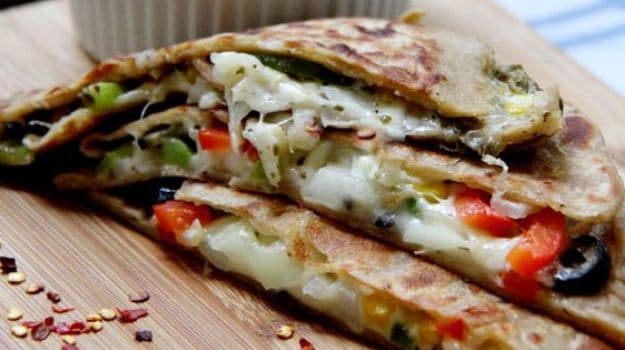 Image via Shilpi Agarwal/pinterest
#5 Quick Recipes
If these aren't enough for you we have a couple of other quick recipes that can be stirred up in just no time. Take a look!
Quick Quesadillatakes about 10 minutes
Breakfast with Leftover Rotisready in 30 minutesSookhi Roti ki Subzi done in just 20 minutes
Apart from this, the classic for me remains - butter/ghee and sugar stuffed in roti, made into a roll, ready to melt in my mouth, ecstasy!
Just in case you have your own innovative way to cook up something sensational with leftover phulkas, share with us in the comment box below.