Street Food of Kolkata: Talk about Kolkata food and you'll instantly picture sugar-dripping Roshogullas, chenna-based sweets and mouth-watering fish preparations that hound the popular notion of Bengali cuisine. A Bengali food fair is packed with multiple flavourful dishes that go much beyond macchi and aloo poshto. If you ever go to Kolkata, you'll find the streets buzzing with traffic, hawkers and people passing by, munching on their favourite street food.


If you go beyond the stereotypes of Bengali cuisine, there are tonnes of Bengali dishes that many of us might not know about. Bengali cuisine goes back to the time of Mughal and British era that influenced the culinary culture of Kolkata. The city is popular for the variety of street food and snacks it has to offer, the likes you can pair with a cup of chai. These popular street foods of Kolkata are not just a local favourite but have also made their way on to the global food map.


The rich taste of Bengali food is tempting enough to make us crave for more and try our hands to prepare at home. While you might have tried to prepare the Bengali doi maach or kosha mangsho at home, the street food of Kolkata is something best enjoyed right there in between the bustling city. But you might have to wait for that to happen or visit Kolkata pronto. Fret not; we bring you the best of our Bengali street food recipes right from the streets of Kolkata that you must try at home.
Here Are 7 Best Street Foods From Kolkata To Try At Home:
A flavourful snack made with soaked chickpeas cooked in a rustic pool of spices and topped with onions, coriander and chillies, gughni can be paired with a cup of piping hot chai or can be savoured as is. You can even top it with mutton chunks. This street food from Kolkata is very similar to popular North Indian dish matra chaat.
Light and tasty white peas cooked with onions, tomato and spices.
The Bengali cousin of North Indian gol gappa, puchkas are tiny, deep-fried balls of semolina filled with a tantalising mix of mashed and boiled potatoes, masalas, chillies and chickpea. They are served with spicy, zesty and simply delicious water made with chillies, jeera, pudina and tamarind. A lip-smacking treat that would instantly gratify your taste buds.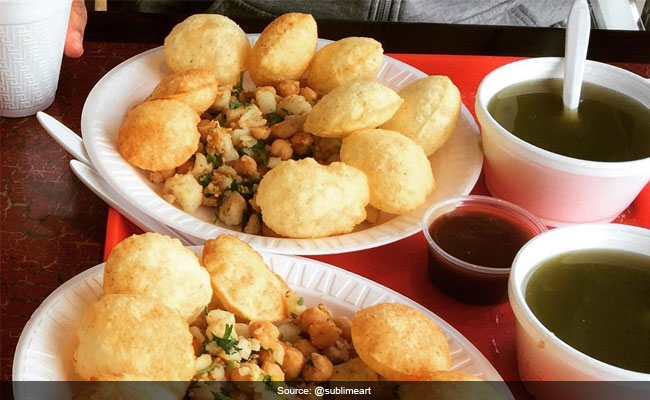 Puchka is known as paani poori in Maharashtra, gol gappe in Uttar Pradesh and Punjab while gupchup in parts of Odisha.
Flaky, thin parathas or rumali roti packed with veggies and meat chunks along with a host of mouth-watering chutneys, sauces and spices - kathi rolls are said to have originated in the 1930s at a restaurant in Kolkata primarily for the British officials stationed in Calcutta to minimise the use of hands while eating kebabs. Post origin, kathi rolls soon spread across the Indian food circuit and today it holds a special place among the popular street foods of India and in the hearts of foodies across the world.
Kathi rolls are a delicious wholesome treat that you can prepare as a quick dinner recipe or as an evening snack as well.
Puffed rice with a mix of chillies, mustard oil, freshly cut onions and an array of spices makes for this pungent treat jhalmuri, which you simply cannot miss when speaking of street food of Kolkata. The addition of chaat masala along with lemon makes it an irresistible snack to munch on. A staple snack of the Bengali street food, jhalmuri plays host to never-ending chitchat with friends accompanied with a cup of piping hot tea.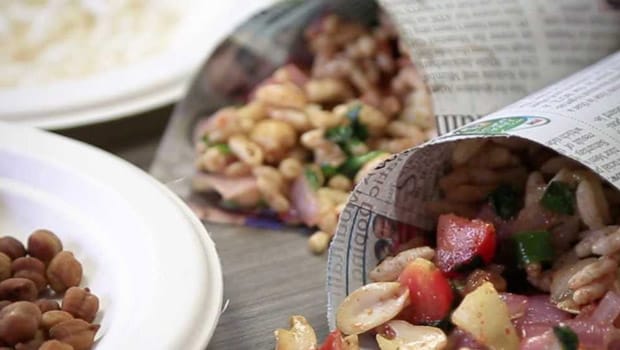 A popular street food from Kolkata, Jhalmuri is a mix of spices and puffed rice. ​

Photo Credit: NDTV Beeps.
Deep-fried egg parathas, loaded with mutton or chicken, is a heavenly delight to relish on a Bengali food trail. It is a thin layer of whole wheat flour along with egg, deep-fried to crisp, with egg, mutton or chicken chunks and a whole lot of spices. Mughlai paratha is said to have originated in the Mughal kitchens during Jahangir's era when the ruler was bored of usual parathas and keema. It was created by his cook Adil Hafiz Usman, who belonged to Bardhhaman in West Bengal. His novel recipe was kept a secret from the khansamas in Old Delhi and Lucknow but was fostered for several generations in his own family, until their later descendants started to sell the dish across Bengal during the British rule.


(Also Read: 5 Best Mughlai Recipes | Easy Mughlai Recipes)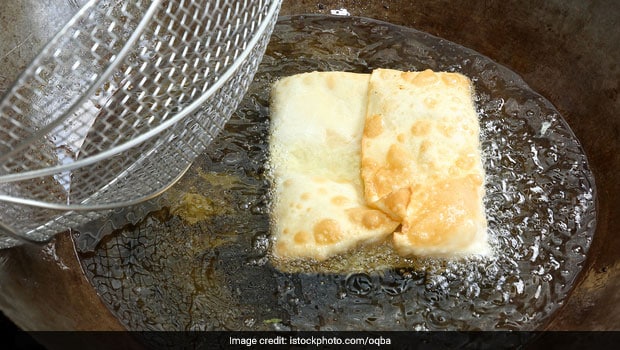 A popular Bengali street food, Mughlai Paratha is relished right from West Bengal, India to Bangladesh.
These tiny and crispy fritters can be a perfect option to pair up with your evening cup of tea and filter coffee. Also known as Biuli Dal Er Boda in Bengali, this vada recipe is made with a thick mixture of grounded urad dal, sooji (for crisp), chillies, onion and other tantalizing spices.
If you still sometimes crave for the exact same cutlet, here is an exciting news for you. We will help you create the same flavours of the chicken cutlet in your own kitchen.
Enjoy the flavours of Kolkata street food right in the comfort of your homes with these delectable recipes. Let us know your favourite one in the comment section below.
About Aanchal MathurAanchal doesn't share food. A cake in her vicinity is sure to disappear in a record time of 10 seconds. Besides loading up on sugar, she loves bingeing on FRIENDS with a plate of momos. Most likely to find her soulmate on a food app.