Kofta Recipes: As a hard-core non-vegetarian, I have feasted on mouth-watering, succulent mutton kofta curry or meatballs that my mother cooks at home with all the love and flavourful Indian spices. I remember how it took almost half the day to prepare the masala, mix it with ground meat and make the balls out of it to be dipped in rich gravy. This was until I discovered the equally delicious vegetarian version of malai kofta. The luscious and delectable kofta recipe is stuffed with cottage cheese. Kofta curry is a Mughlai treat that is a delight on the dinner table, which is relished throughout north India. It can be a mix of ground meat or vegetables along with a host of Indian spices cooked in flavourful gravy.


Koftas are a part of Mughlai cuisine of the Indian subcontinent, borrowed largely from Persian cuisine but you can also see koftas or meatballs in Central Asian and Middle Eastern cuisines. In the Indian cuisine, deep-fried koftas are cooked in tomato-onion gravy with plenty of spices that make the dish rich and absolutely sumptuous. Whether it is a family dinner at home or a special occasion, kofta curry is something everyone enjoys. Whether you pair them with an Indian bread of your choice or serve with rice, koftas would be a delight any which way.


Indian cuisine has the most vibrant variety of kofta recipes that can easily be cooked at home. From appetising vegetarian delicacies such as Bengal's popular Kanchkolar Kofta or north India's Malai kofta, Nargisi kofta and Kashmiri mutton kofta, we have got a list of piquant kofta recipes that are royal yet you can cook and relish them at home.
Here are 7 Best Kofta Recipes To Try At Home:
A rich lush paneer kofta curry that is perfect for those get-togethers with family and friends when you don't want to cook an elaborate meal yet something different. This vegetarian kofta recipe is made with rock salt and water chestnut flour so you can even relish this during the fasting season of Navratri. Ajwain and cottage cheese stuffed inside and simmered in a tomato-spice curry, this kofta recipe is perfect to serve with naan or paratha.


(Also Read: 11 Best Paneer Recipes | Easy Paneer Recipes | Popular Cottage Cheese Recipes)
Kofta Recipes: A navratri special, delectable and luscious paneer gravy recipe.
A flavourful kofta curry from the rich Bengali cuisine, kanchkolar kofta is a unique kofta recipe where mashed bananas and potatoes are combined and made into kofta balls with a host of spices such as cumin powder and garam masala. Deep-fried and cooked in a tangy tomato-onion gravy packed with spices, kanchkolar kofta would be perfect to serve with rice or roti.
Kofta Recipes: A must try Bengali dish. It represents a unique combination of boiled raw banana and crumbled soft cottage cheese as dumplings or "Kofta".
A perfect dinner party dish, lauki kofta is a delight to prepare and eat. Soft dumplings made with grated lauki (bottle gourd) stuffed inside a deep-fried gram flour kofta and cooked to perfection in a flavourful gravy of spices, tomatoes and onions. The masaledar flavour is such that the presence of lauki remains unrealised.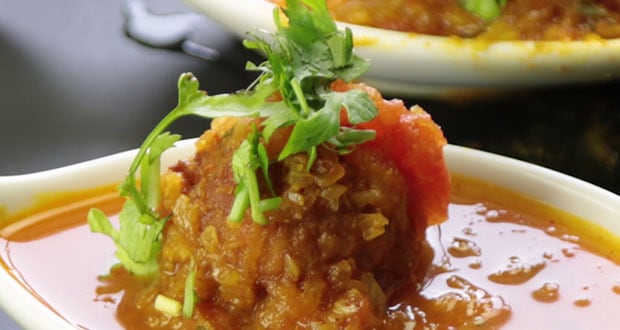 Kofta Recipes: The combination of fried koftas and spicy curry makes the vegetable of bottle gourd an interesting one to prepare.
Make your meal rich in protein with this absolutely delicious mutton kofta recipe that you can easily make at home. This recipe has lamb mince mixed and sauteed with a variety of spices such as Kashmiri mirch, asafoetida, saunf powder, sonth powder, coriander and curd. Cooked in a tangy tadka, this kofta recipe is perfect for a get-together or dinner party at home. When served with parathas or naan, it is a feast for non-vegetarian lovers.


(Also Read: 13 Best Indian Mutton Recipes | Easy Mutton Recipes)
Kofta Recipes: Kashmiri Mutton Kofta recipe has koftas sauteed in mild spices that simply melt on your tongue.
A quintessential vegetarian dinner party delight, malai kofta has melt-in-the-mouth, potato-paneer stuffed balls, deep-fried to crisp and dipped in delicious creamy gravy. Perfect to savour in lunch or dinner, malai koftas are best served with naan or plain rice.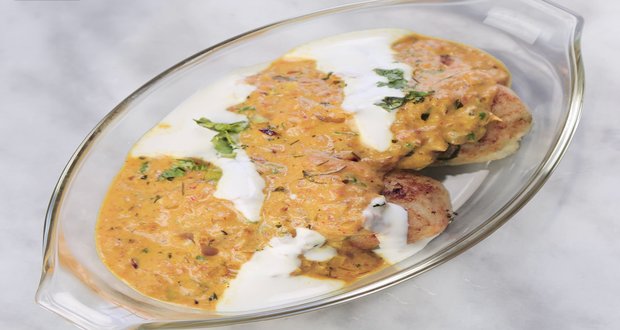 Kofta Recipes: Potato and Paneer stuffed balls or koftas, dipped in delicious and creamy gravy termed as malai makes this perfect lunch or dinner recipe.

Photo Credit: NDTV Beeps.
A true blue healthy delight, this kofta recipe boasts of the goodness of spinach and mushrooms with a mixed stuffing of both. Sauteed, salty mushrooms combined with mashed potatoes, paneer, khoya, cardamom powder, salt, black pepper powder along with saffron, maida and coriander. Mixed well and deep-fried to crisp and cooked in flavourful rich gravy.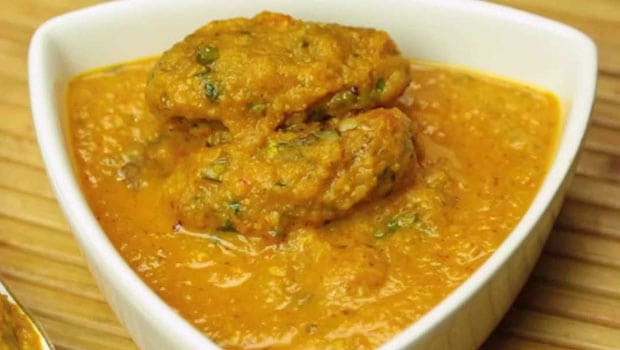 Kofta Recipes: A special treat for mushroom lovers, packed with the additional goodness of spinach.

Photo Credit: NDTV Beeps.
Most popular kofta recipe of all times, nargisi kofta is known to be an impressive, royal dish but do you know how simple it is to cook at home? Just over an hour and you can relish this inviting dish at home. With the added goodness of saffron and kewra mixed with milk, this recipe of nargisi kofta has flavourful minced meat rolled around egg, deep-fried and doused in a finger-licking gravy.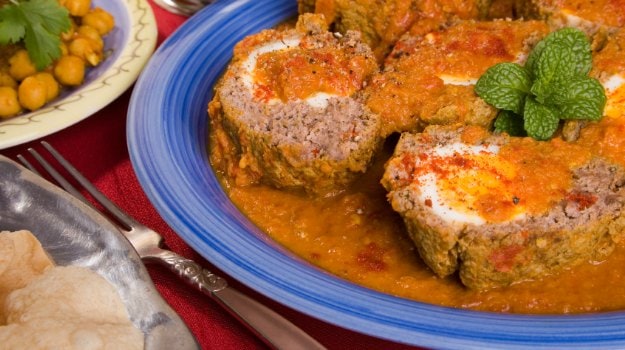 Kofta Recipes: Hard boiled eggs wrapped in minced meat patties and doused in a masaledar gravy.
With so many kofta recipes to try at home, surprise your family and friends by preparing one every weekend and let us know your favourite one in the comments section below.
About Aanchal MathurAanchal doesn't share food. A cake in her vicinity is sure to disappear in a record time of 10 seconds. Besides loading up on sugar, she loves bingeing on FRIENDS with a plate of momos. Most likely to find her soulmate on a food app.