Over the past twenty years, I have lived in over five cities and traveled a fair bit. That in itself, besides my love for food, allows me to sound odiously authoritative when it comes to food across various cities. And therefore, I believe that the best food in the country is available in Kolkata.Here is my list of the best places to eat at while in the city of joy. Do not listen to the hype, those joints are for tourists. I bring to you the real deal and where you may find it.
BAR–B–Q
The uninitiated go on and on about Tangra. Tangra hasn't just lost its mojo. It never had it in the first place. The seat of Schezwan is Bar-B-Q. Managed by the Kotharis; it has maintained its impeccable quality over the decades. The service is stunning. And the food is absolutely miraculous. Their Chimney Soup is tops. As are their noodles and Chilli Chicken. First-rate place.
43-47-55, Park Street Area(10 Best Bengali Recipes​)
SHIRAZ GOLDEN RESTAURANT
There is a bone of contention is this space as well. New money proclaims that the best
biryani
in Kolkata comes from Arsalan. That is a load of flavourful bull. The best
biryani
and

Chicken Chaap is from Shiraz. Period. Though their Rezala is a no gooder. For that, I would suggest Royal on Chitpur Road. As for the
phirni
, I would still put my sugar on Sabir's.
135, Park Street Area
;
and other outlets
(The Samosa Trail Across India: From Kolkata's Singara to Gujarat's Patti Samosa)
NEW PUNJABI HOTEL
This is going to make every Kolkatan gasp in disbelief but the truth needs to be told. The best Kosha Mangsho in the city is not available at Kewpie's. Or, even for that matter, Golbari. It is the one from New Punjabi Hotel in Shyam Bazar. It is almost black in colour, is hard as rubber but it is just brilliant. Have it with their maida rotis.
Shyam Bazar
KWALITY
For decades, the 'Good Ghais' have ensured that this is the finest Indian restaurant in Calcutta. The service is magical. And the food at a different level altogether. Their Saag Meat is divine. But what steals the show is their Chole Bhature. Easily the best in the country (you heard that right). Yes, even better than Sita Ram Dewan Chand, here in Delhi.
Two outlets: Park Street and Ballygunge(Kolkata Food Trail: Celebrate this Bengali New Year with New-aged Sweets)
(Food Trail: Our Hunt For The Best Chole Bhature in Delhi)
ANADI CABIN
It is repulsive and dirty as hell but you know what? It has the best Mughlai Paratha in Kolkata. Eating in is not for the faint-hearted. You may just run into a couple of rats. We mostly did a takeaway and it still is to die for.
9A, Jawaharlal Nehru Road, Dharmatala
CALCUTTA PUNJAB CLUB
Club food in most clubs has degenerated over time. Having said that, RCGC, Tolly and Bengal Club are still fantastic. In parts. My favourite however, is the relatively unknown Calcutta Punjab Club. Their Masala Chips are heavenly. They do a brilliant snack called Chicken Gold Coin and their Fried Prawns are in a league of their own.
19, Ballygunge Circular Road, Chakraberia(Feasting in Kolkata: 7 Restaurants Worth Visiting)
NU VARIETY STORE
At the junction of Minto Park and Sarat Bose Road is a completely miss-able hole in the wall. It has four chairs since mostly one is encouraged to stand and eat. It has the most delectable Hing Kachori and Aalu known to man or monster. The best breakfast in town.
No 1, Sarat Bose Road, Near Minto Park Crossing
FLURY'S
Splendid eggs with baked beans. Charming corn on toast. And the best bread in town. Also have their Rum Balls. And their mutton patties. Unwaveringly brilliant since 1967.
18, Park Street Area; Multiple outlets
(Foodie's Trail: Flavours of Northeast India​)
RUSSELL PUNJABI DHABA
Their sugary sweet tea is something that everyone has grown up with. The
nimkis
are brilliant as well. But what steals the steak is the Anda Tadka with hot
tandoori rotis
. Sigh.
41, Chowringhee Road, Russel Street
SHIBUJI
Masala Thumbs Up is perhaps amongst the most magical drinks one can have. And the Mecca of this magnificence is Shibhuji's. Equally staggering is his Soda Shikanji.
Two outlets: Camac Street and Theatre Road(Panipuri, Golgappa, Phuchka: The Popular Stalls Across India​)
THE PUCHKA BLOKE OUTSIDE GOOD COMPANION
Puchkas. Another subject fraught with conflicting perspectives. I hate the
puchkas
(golgappas or panipuri to the uninitiated) around the lakes. The ones outside Good Companion on Russell Street are memorable.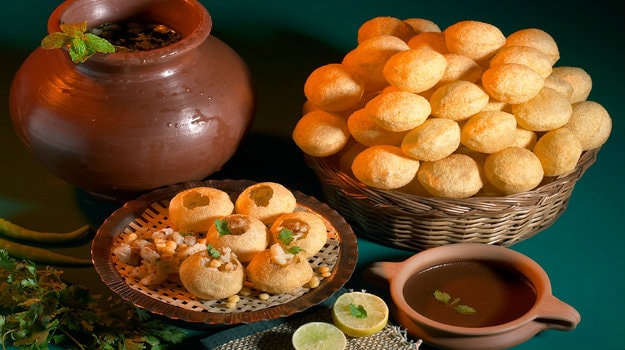 THE CHILLA BLOKE OPPOSITE DIMPLE COURT
You will be misled. They will tell you that the one on Russell Street is fab. Or the one near AC Market. Crap. The real McCoy is the chap opposite Shibuji near Dimple Court. Do not leave Kolkata without having his
lasun chutney
as well.
(Hitting the food trail in Lucknow is a pilgrimage!​)
BIBI OF TAAJA
I first had Khau Suey in a small 5-seat eatery in New Market. 36 years ago. The next great Khau Suey joint was a place called My Fair Lady in Middleton Street. That too shut. Then came Taaja's run by Bibi Sarkar. She now runs Bibi Of Taaja. Have two things there: The Prawn Cocktail and the Khau Suey. Both phenomenal.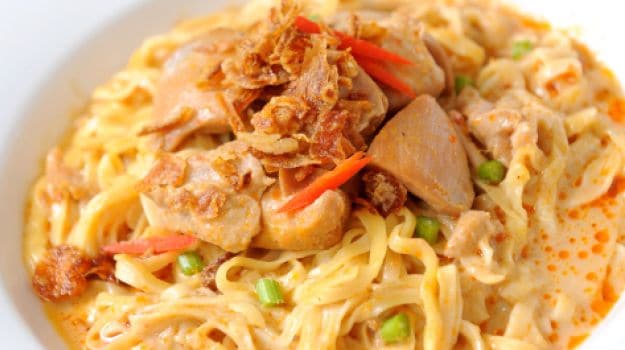 (A Walk Down Memory Lane: Country's Famous Pre-Independence Eateries)
If you have been observant, you would have noticed that I have not mentioned any
kaathi
rolls' place. Which is both sad and telling. Because rolls in Kolkata are dead. Nizam's is horrible history. And I never had time for Kusum's. The best rolls in the country are now in Delhi. At a place called Kathi's on M.G.Road.Enjoy Calcutta. Give her my love.
Swapan Seth eats all day, and weighs 58 kgs. The only exercise he ever does is running Equus. Ostensibly.
Disclaimer:
The opinions expressed within this article are the personal opinions of the author. NDTV is not responsible for the accuracy, completeness, suitability, or validity of any information on this article. All information is provided on an as-is basis. The information, facts or opinions appearing in the article do not reflect the views of NDTV and NDTV does not assume any responsibility or liability for the same.