2016 was a year of fusion food, healthy alternatives and local tastes. It was a year of experimental cooking and eating very well. It was also a year of learning and amongst many things we discovered that some of the best dishes are homemade with hidden secret ingredients. Keeping up with the trend, there have been endless additions of great recipes from the best restaurants, chefs and food bloggers across the country to our online cookbook.As we come to the end this year, let's celebrate with the best of the lot. These 10 brilliant recipes were 'Most Searched For' by our foodie friends. They have been ranked based on their popularity and each one of them comes with handy tips, techniques and more. Pick your favourite and bookmark them for the next time you want to create something special.

From a quick chicken curry to a unique way of making cake in a pressure cooker and our favourite honey chilli potatoes, here are our best recipes of 2016 that all of you loved.
No oven? No problem! You can make this delicious and moist chocolate cake in a pressure cooker. We'll show you how.
A homemade decadent chocolate cake is all you need for special occasions.
Those who think making chicken curry at home is a tedious task haven't tried our recipe yet. All you need are 30 minutes and a bug appetite.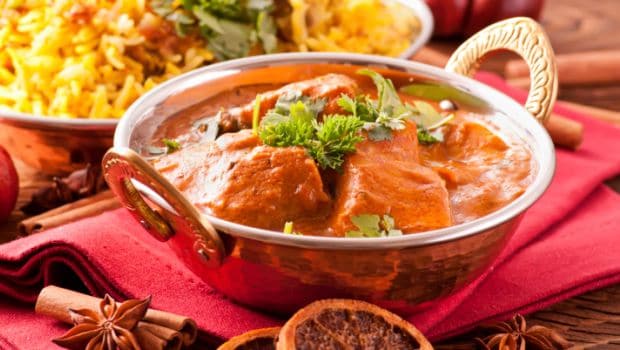 A delicious Indian chicken curry made with a blend of spices and in a jiffy.
A cake you can eat for breakfast and not feel guilty about it. This recipes uses healthy alternatives like whole wheat flour, yogurt, cinnamon and nuts.
A dessert that is good for you! Yogurt, cinnamon, nuts and wholewheat flour make for a healthy tea time cake.
Make street-style honey chilli potatoes in your very own kitchen. The saucy and sizzling potato chunks are just what you need on a chilly day.
This Chinese starter is juicy, crunchy and full of flavour snack that you just cannot resist.
Basmati rice is soaked in rich flavours and whole spices with the fragrance of rose water and then cooked dum-style.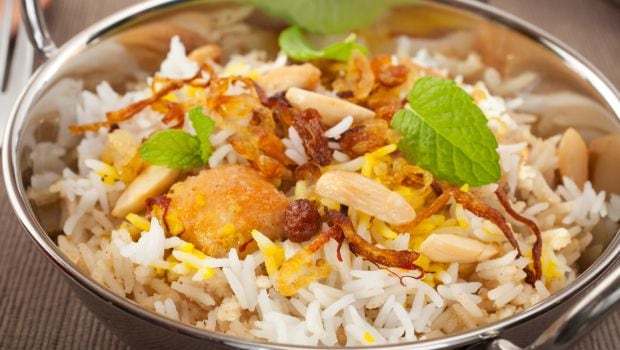 A classic Mughalai dish, Biryani is an aromatic delight loved by all.
This spicy and tangy preparation will take you back to the highway dhabas that are known for their dramatic dishes. Here you have minced mutton, cooked in Indian spices with capsicum, tomato, sugar, lemon juice and milk. A dish that is unusually original!
The authentic flavours of the Indian highway food right inside your kitchen with this delicious and easy mutton recipe.
Nothing like homemade sarson ka saag with piping hot makki ki roti. Nail this seasonal favourite with our easy recipe. As a traditional punjabi dish, saag means green and sarso means mustard. Along with a steaming hot makki roti and a dollop of butter or ghee this recipe is a yummy and lip smacking treat in winters.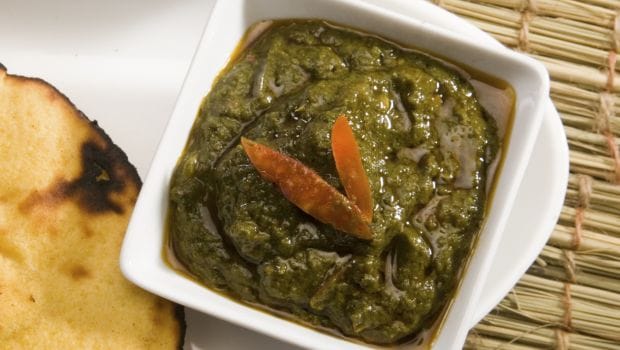 This winter special combination of meal makes everyone drool in winters.
A classic recipe from one of the most popular North Indian restaurants in India. Get the secret of making creamy butter chicken straight from the chef.
A perfect dinner party recipe, this North-Indian style chicken recipe is made throughout the country with equal zest.
Make golden fried chicken at home with honest ingredient and real flavours. Follow the recipe to the tee and you will not be disappointed, promise.
Give your kids a real treat by re-creating this quintessential snack at home.
Learn the art of cooking the perfect plate pasta. Making the tangy tomato sauce from scratch is the secret to this lovely recipe.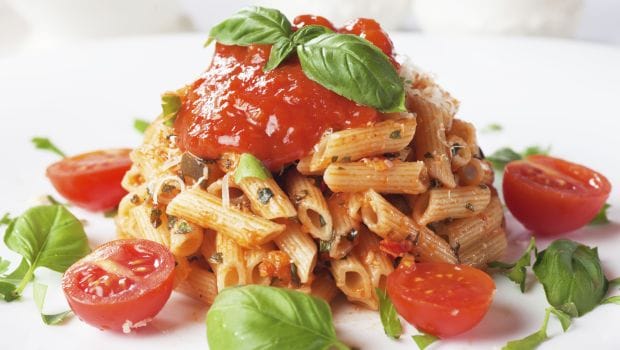 Delicious red sauce pasta, slow cooked in tangy tomato sauce.
Now that you know the best recipes of the year, get ready to create magic in your kitchen!