Despite its Hindi name,
arvi
or
arbi
, which may suggest to a layperson a connection, however faint, with the Arab world, colocasia is one of the oldest vegetables of the Indian Subcontinent.Much before that nouveau upstart, the potato taking over the Subcontinent's kitchens in such a comprehensive manner, colocasia was the preferred tuber. Both its leaves and root-tuber/corm were used in cooking not just in north India but all over the country. In the north-eastern regions, the leaves are chopped up and made into a curry amongst other things; in western India, the leaves are coated with gram flour and fried as a snack; and in the south, in Kerala, the tuber is fried or curried and eaten with rice.
(The Most Underrated Veggie: The Infamous Story of Bitter Gourd)
Season for Tubers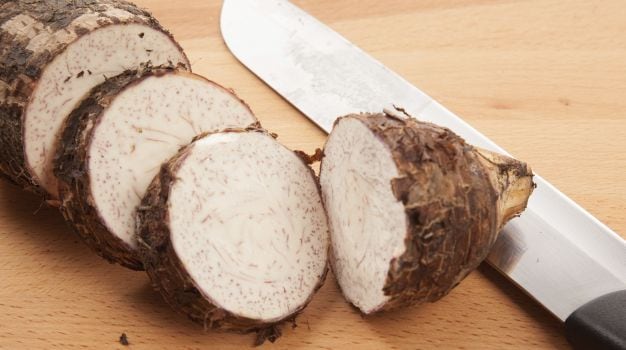 In fact, colocasia is not just indigenous to India but to large parts of eastern Asia as well. In the Philippines, it goes under a name similar to our
arvi/arbi
—
abi,
and is a popular veggie. Besides, of course, it's most popularly used as taro everywhere.The potato made its appearance in this part of the world only during colonial trade — the Dutch introduced the crop in the Philippines in the 16th century, from where, it gradually migrated to India only by the late 18th century. For years, after its introduction, it was regarded as a novelty, foreign veggie, used in food that was served at parties.
10 Best Potato Recipes
Cooking with Arbi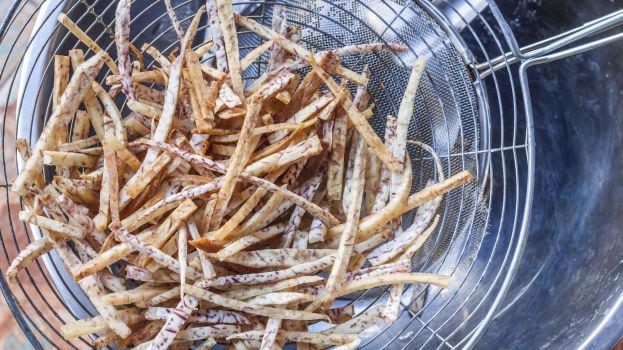 Even the leaves are fashioned out into
patode
in UP and Bihar, and Gujarat use a sprinkling of carom in the
masala
spiking besan flour. Patode is a recipe for the rainy day: colocasia leaves need to be cleaned and washed, spread out and then coated with a thin batter of spiced
besan
. They can be layered, folded, and then rolled (like a Swiss roll), before being steamed. Cut into rounds and deep fry for a teatime snack. You may not find more exotic
pakora
anywhere.
(Recipe: Arbi Soup with Oriental Spices
)
The Powerhouse of Nutrients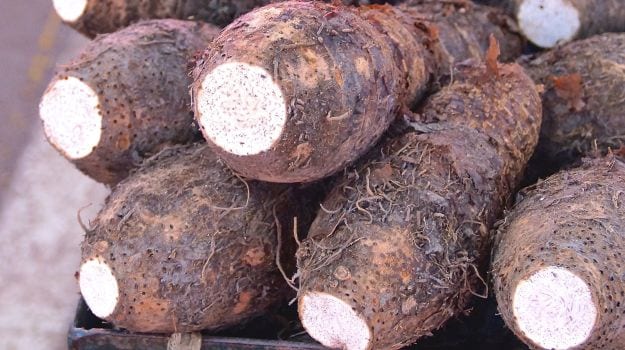 (Recipe: Baked Arbi with Feta Cheese
)The leaves on the other hand have antioxidants, betacarotenes and a significant amount of Vitamin A that is good for your eyesight amongst other things. And the corm has some essential minerals as well — zinc, magnesium, and potassium that help regulate heart rate and blood pressure. So what you thought was an empty tuber is actually quite a superfood in its own right.The last one-two years have seen, and rightly so, a resurgence of tubers (other than potatoes) as chic ingredients in Indian kitchens. Even though, traditionally, tubers like
arbi, kappa
(tapioca), yams and
kachalu
have been staples, almost regarded as every man's source for dietary fibre and nutrition, chefs experimenting with local ingredients and veggies have resulted in these tubers being highlighted in chic menus like never before.
(Recipe: Arbi and Beetroot Cakes
)Cassava chips, as you may have noticed, are quite the "it" things on trendy menus at bars and cafes. What began as a South American craze, seems to have permeated into our pop food culture ever where and these chips have been replacing those mighty potato wedges and thin chips on the strength of their ostensible nutritional superiority.
Sweet Potato: A Winter Superfood You Should Eat More Often
The New Twist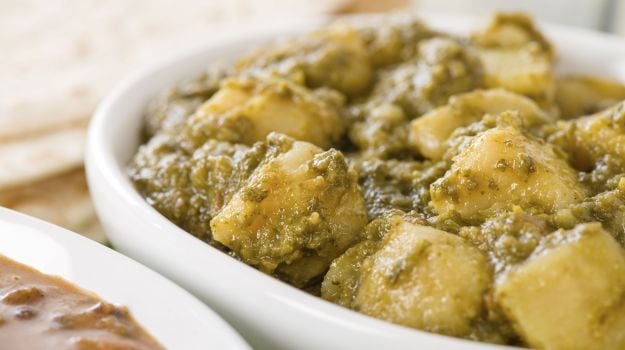 "Tuk" is a Sindhi term, essentially for deep frying vegetables and then tossing them in dry
masala
. For Arbi Tuk, all you need to do is boil the colocasia, flatten it and then deep fry till it is crisp and golden. Then, toss in a
masala
of dry coriander powder, red chilli powder and
amchoor
powder.
The recipe is essentially the same as followed in many parts of UP as well, where, one other essential spice is added to the crispy
arbi
—
ajwain
. It elevates the dish to another level.
Notch Up the Tang: Amchoor or Raw Mango Powder, the Summer Cooler
In Punjabi-influenced cooking,
arbi
may of course be cooked in a generic onion-tomato
masala
. But its charm can be better appreciated if you use the spices discerningly, and selectively. Dried fenugreek is another ingredient than goes well with the ingredient. Pan-roast the veggie and then coat it with a
masala
that includes a whiff of
kasoori methi.
You won't forget the flavour.
Disclaimer:
The opinions expressed within this article are the personal opinions of the author. NDTV is not responsible for the accuracy, completeness, suitability, or validity of any information on this article. All information is provided on an as-is basis. The information, facts or opinions appearing in the article do not reflect the views of NDTV and NDTV does not assume any responsibility or liability for the same.