Aamir Khan is celebrating his 52nd birthday in Mumbai with family today. The actor has had a phenomenal year with his movie 'Dangal' making new records. Dangal, based on the lives of wrestler Mahavir Phogat and his renowned wrestler daughters Gita Phogat and Babita Phogat, became the highest grossing Indian film of all times and has broken all possible records of box office collections. Dangal's domestic and worldwide collections garnered 200 crores in its opening weekend itself ending with a lifetime collection of a whopping 800 crores. The Phogat family is also expected to attend the actor's birthday bash to be held in Mumbai today. Last year, Aamir attended Geeta Phogat's wedding in her native Balali village in Bhiwani.Aamir Khan, also known as the perfectionist Khan, essayed the role of Mahavir Phogat, gained 28 kilos for the film and shed all of it during the course of the same film! He chose to gain all the extra pounds for the major part of the film which had him sporting a paunch and grey hair and for the other part he lost all the
extra fat
with a drastic
fitness routine
and diet that'll make your jaws drop. This is not the first time Aamir Khan has taken us by surprise with his extreme body transformation for a role in one of his movies. Aamir who started off as a quintessential romantic hero in
Qayamat se Qayamat tak
has come a long way since his chocolate boy days and has given his fans a radically new character with every film. Not just experimenting with his roles, Aamir also takes about a year to change his body completely to do justice to the character he is portraying. Be it his
8-pack abs
in Ghajini, or his lean college boy look in 3 idiots, his agile and flexible gymnast body in Dhoom 3 to his chiseled body in PK, Aamir Khan's body transformations are as popular as his movies. We are eagerly waiting for what's next, but we know that it is set to leave us gasping for our breath. In the meanwhile, we bring you his top three body transformations that will make you stand and applaud the actor for his will and determination.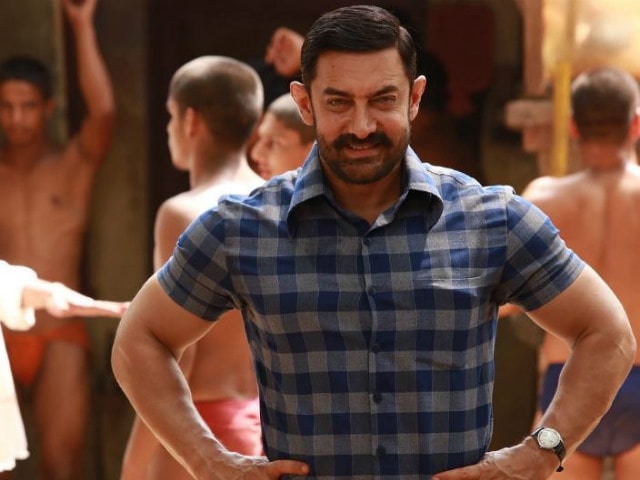 1. Dangal
When Aamir Khan signed the film, Director Nitesh Tewari told Aamir that they can shoot the bit in which he weighs normal first and then proceed on to the part where he has to sport the extra pounds. But Aamir insisted that they shoot it in reverse, first the heavy portion and then he could slim down, because in the other way when the film is complete, he'd remain heavy with those extra pounds to shed, and there would not be enough motivation for him to lose the weight.Aamir could have opted to wear a body suit, but wearing a body suit didn't excite him. "Putting on weight was fun as I could eat and drink whatever I wanted. I had a ball, I have to say but it was uncomfortable. My wrestling training was affected because I was carrying so much weight and I couldn't move fast. You know, your breathing changes when you put on weight. Your whole body language changes, the way you walk, the way you sit, the way you try to stand up," Aamir recently revealed in a UTV Motion Pictures' YouTube video.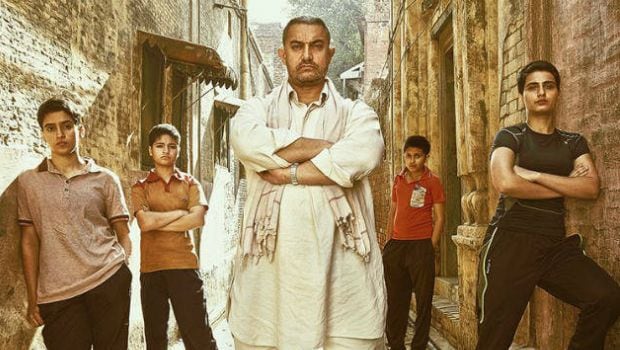 His routine consisted of intensive
weight training
. When Aamir would give up, his trainer would tell him that he will reduce the weight but he must carry on with the set, and only when Aamir would finish would he reveal that he never really reduced them. There were times when he thought it was a mistake and gave up on his body, but he mustered up the courage to get rid of those negative thoughts and take it one day at a time, one step at a time. The actor followed a
strict diet plan
under the supervision of Dr. Nikhil Dhurander - an American-based dietitian to reach his desired goal. His diet oscillated between 1800 to 2500 calories. (Also read:
Aamir Khan's Dangal Workout and Diet Plan
)
2. Dhoom 3
Aamir plays a gymnast in the movie which required the actor to sport a certain physique and flexibility to perform circus stunts with ease and also make them look convincing.To get to his desired level of flexibility and fitness, he sought help of fitness trainer Gerald Zarcilla who is an acrobat himself. The training regimen he designed for Aamir included a mix of HIIT (high intensity interval training) for cardio.The cardio intervals consisted of boxing and low and high impact
aerobic exercises
. He also added resistance training and gymnastic exercises such as rolling V-Sits for toning his body and building core strength. His diet included fruits, egg whites, muesli and
green tea
for breakfast. He ate Dal, Chappatis, Veggies and Curd for lunch. Tea, rusk or cheese-cubes were given as evening snacks and boiled vegetables or
grilled chicken
or fish for dinner. The actor has now turned
vegan
.(Also read:
How to Do Cardio Exercises at Home: A Complete Guide​
)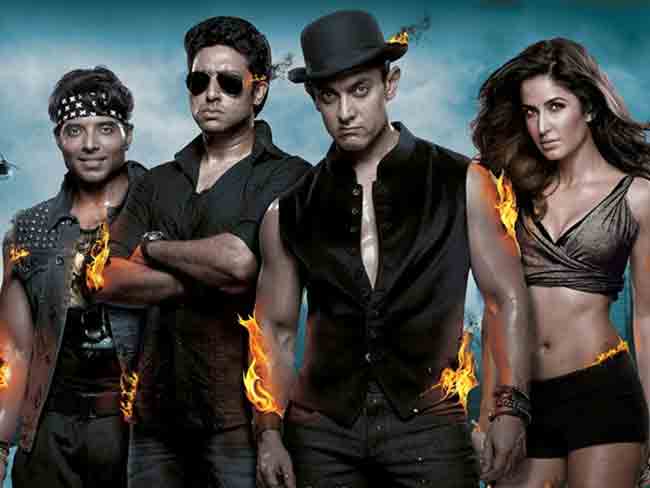 3. Ghajini
It would be safe to say that Aamir raged a storm with his muscular body in Ghajini and compelled a host of young boys to hit the gym and get those much in demand '8 Pack-Abs'. Aamir weighed 70 kilos when he started his training, and by the time he was ready for shoot he was 68. So, his overall weight didn't go down much, but his fat content did and his muscles grew. He would work out 3 hours everyday in the morning. Cardio and
stretching
for one hour, then about 40 minutes of
abs
and sides, followed by weights for one hour. He had to follow a strict diet. His diet was a healthy balanced diet and not the one hinging just on proteins. He had protein shakes in the middle of the shoot to keep the protein levels high which was needed for those bulging biceps. Aamir mentioned in one of his interviews that at that time he used to have whole
eggs for breakfast
, green leafy vegetables with meat for lunch, and grilled meat with salad on the side for dinner. In between, he used to munch on nuts and drink protein shakes, especially before a workout, and drink at least 3-4 litres of water. Aamir had 16 egg whites every day, and ate small meals frequently to
increase his metabolism rate
.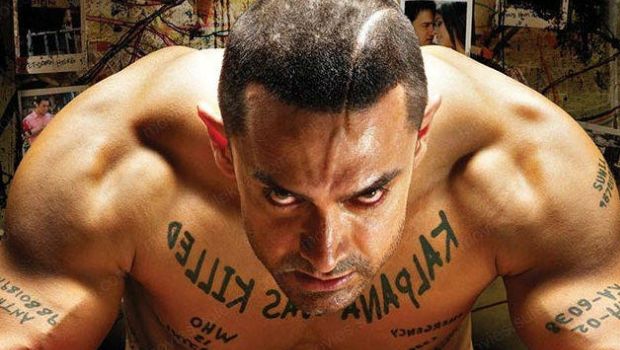 (Also read:
How to Build Muscles: 5 Foods That Can Help You)
Aamir personally believes how you look is a combination your training, your diet and your sleep. He made sure he
slept for minimum 8 hours
before he stepped out to train his body. Apart from his movies too, Aamir is seen indulging in a lot of physical sports and activities like badminton. Well, for your birthday Aamir, we hope you are able to take a break and indulge in some of your favourite delicacies because you totally deserve it. Thank you for the great roles you've essayed and an enhanced cinematic experience you let us witness every time you appear on screen. We hope you continue to inspire us. Happy Birthday Aamir Khan!