Bananas are one of the easily and widely available fruits in the country. They come cheap and also offer a bevy of health benefits. While the ripe fruit is an ideal choice for most cooks to arrive at decadent desserts, its unripe version is the one to invade the culinary world in ways unimaginable. Using ripe bananas in cooking has certain limitations; its soft texture and overpowering sweetness keeps it from getting used in most savoury items. Unripe bananas, on the other hand, come with firmness in texture, subtle sweet notes and an overall starchy, neutral taste that allows itself to blend well with masalas and gravies. Raw bananas are versatile to an extent that these are widely cooked all across the nation - starting from the Northern region where the fruit is used in chutneys, fried snacks and lip-smacking kofta curries, to the Southern states where curries, stews and comforting snacks are put together using this versatile ingredient.
North Indian cooking brims with a variety of delicacies that are prepared using raw bananas. These are just like any other popular starchy tuber like potatoes or sweet potatoes, therefore these vegetables can easily be replaced by raw bananas without bringing about much of a difference in the taste or texture of the final delicacy.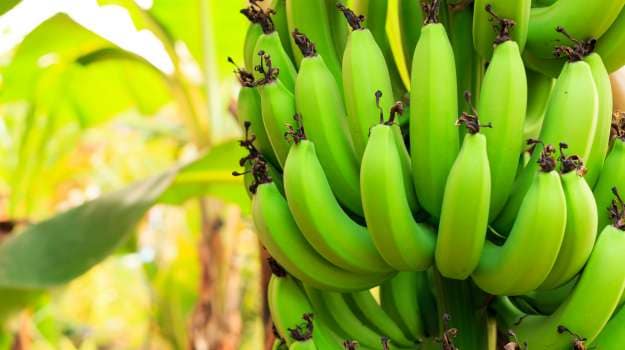 If you would want to explore fuss-free recipes and include raw bananas in your cooking, try the ones listed below:
Kachche kele ke pakore - Winters call for sumptuous snacking. Stay away from your regular pakoras and try some raw bananas pakoras for a change.
Kachche kele ka korma - A heartwarming vegetarian delicacy perfect for the nippy weather.
Kachche kele ki sabzi - Bored of those everyday veggies? Try raw bananas in your regular cooking.
North-east India also uses raw bananas in a range of delicacies. "Noro Hinho is a curry that is widely cooked in Assam and combines raw bananas and fish. We use curry leaf juice and make gravy out of it, then Magur Maas (a type of fish) and chopped raw bananas are put in and curried together. Raw bananas can easily substitute potatoes. You can use them in making kebabs, curries and much more. I often use minced chicken and raw bananas together in cooking kebabs. Raw bananas are extremely easy and fast to cook, they soak in all the flavours and go well with most ingredients just like potatoes," shares Plavaneeta Borah, a Delhi-based food writer.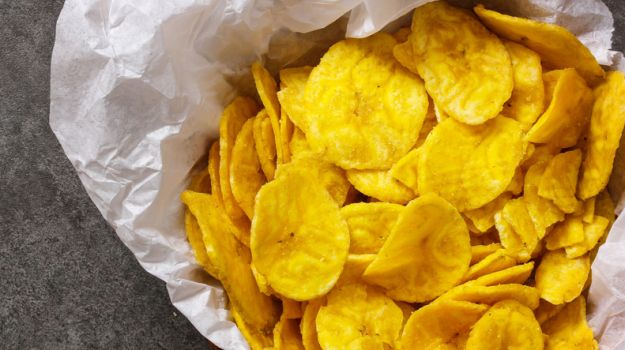 "Bananas are considered auspicious in South India. The entire plant is used in some way or the other; we use the stem, the flower, the fruit and eat on the leaf. Banana delicacies are always there during festivities or celebrations. You have the traditional and popular banana chips, Kerala also has jaggery coated raw banana snack that is served during Vishu and Onam. Raw banana Poriyal is like a stir fry curry that is eaten in most parts of South India. Then you have Podimas where raw bananas are used to arrive at a mashed, savoury preparation. Raw bananas are also dipped in besan batter to fry sumptuous bhajjis," noted food critic and blogger, Aswin Rajagopalan.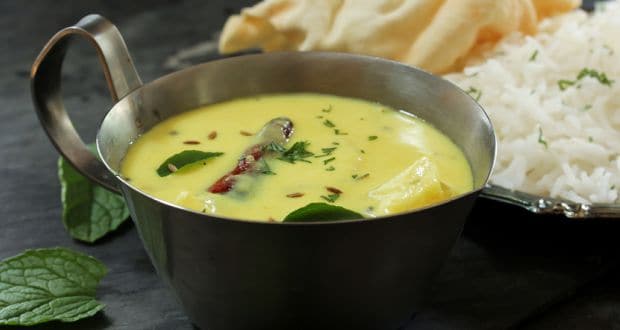 Want to cook with raw bananas the South Indian way? Try the recipes listed below:
Vazakai Chops - A South Indian favourite you must try. Raw bananas are cooked with urad dal and a host of masalas to arrive at this scrummy treat.
Vazakai Poriyal - This is a heartwarming mix of spices cooked with coconut and raw bananas.
Kalan Kerala Curry - This dish is a hit during every Onam celebration. Raw bananas are cooked in buttermilk gravy along with mustard seeds, coconut and subtle spices.
Have some of your own interesting raw bananas recipes to share? Drop some of them in the comments box below.