In a world that is ever-increasingly geared towards convenience, bread comes from a shelf at your neighbourhood store, yoghurt from packaged containers, and paneer from your local grocer. But this easy access to food has taken a toll on our health, and of course our waistlines. As a preventive measure, we're now going back to our basics, realising old has always been gold. While the rest of the world is fast recognising that the simple things in life are better, India has been on a DIY project for centuries. We continue to cook from scratch with the same secret ingredient, love. But why? It is a known fact that processed foods contain increased amounts of fat, salt,
sugar
and preservatives. Plus, with the numerous incidents regarding food adulteration in recent years, we're all wondering what we're feeding our families. Home-cooked meals are definitely fresher and healthier than their store-bought counterparts, and a cheaper alternative as well. And yes, it definitely tastes much better. We bring you a round-up of 5 ingredients, unparalleled to the store-bought kind. So now it's time to roll up your sleeves and put together a meal from-scratch for your loved ones on the dinner table.
Yoghurt
Yoghurt
or
dahi
plays an important role in the Indian food scenario. It may not be a pronounced part of the menu, but it is definitely irreplaceable. Whether as an accompaniment to our meal such as
raita
or just as a condiment or a marinade, you can make
dahi
at home. Oh so creamy and extremely delicious - once you taste it, you will never buy it from the store again. As a cultured food,
yoghurt
is packed with nutrition and probiotics.
How to Make Yoghurt:
1. Warm ½ litre of
milk
, and take it off the fire.
2. Add 1 tsp of the previous day's curd (
jamun
), stir it and leave it to set for 4 hours.
3. Cover it with a cloth to keep it warm. Leave it untouched.
4. Once set, refrigerate and then serve.Tip: Milk should not be too hot (it will become sour and leave water) or too cold (it won't set properly). Also, avoid shaking it as it will not set.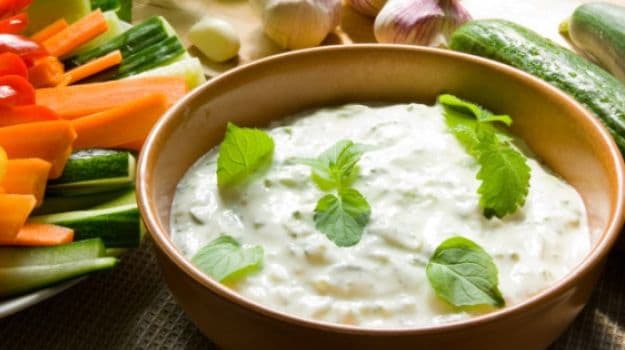 Pickles
If eating your grandmother's
paratha
with
aam ka aachar
is a culinary treasure from your childhood, you've come to the right place. In each household, pickle recipes are traditions passed down from one generation to the next. From
pork
to
prawn
, eggplant to
gobi shalgam
, there are different concoctions all over the Indian subcontinent. And every part of India makes the same pickle with a different twist. As a relish, accompaniment or entree,
pickles
tickle the palate and are sure to revive your sagging appetite. No meal is complete without them. And just like fine wine, even
nimbu ka aachar
becomes more mature over time. It's the perfect digestive and can cure a stomach ache instantly. Tip: While preparing pickles, use a glazed earthenware jar and secure the opening with a muslin cloth, allowing it to breathe. And don't skimp on the salt, as it adds to the flavour of the pickle, draws moisture and inhibits bacterial growth. Oil acts as a barrier to prevent the ingredients from becoming dry.
Recipe
:
Nimbu ka Saada Aachar
and
Aam ka Aachar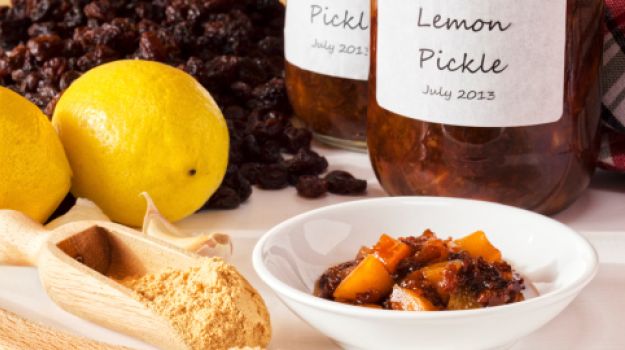 Unsalted Butter
Do you keep wondering what "unsalted butter" is in all those newfangled recipes? It's nothing but our everyday "
makhan
". If you share Krishan Ji's legendary love for butter like we do, this easy recipe will have you jumping out of bed and running into the kitchen. There's nothing that a dollop of butter can't fix, especially the everyday
roti
or those stuffed
parathas
. And like Julia Child rightly puts it, "With enough butter, anything is good". Did you know: Home-made butter actually contains reduced amount of sodium than processed butter, and even lesser saturated fats and cholesterol?
How to Make Unsalted Butter from Cream
1. Remove cream from top layer of milk daily and store it in the freezer.
2. Once you've collected 2-3 cups, you take it out and leave it to thaw.
3. Beat the cream with some cubes of ice in a hand blender or food processor. Initially you will obtain a smooth whipped cream, keep beating till it starts curdling and you see butter separated from the buttermilk/whey.
4. Separate the butter and wash it with some chilled water till it forms a firm lump of butter. Voila! Store your beautiful home-made butter in an airtight container (or simply dig in).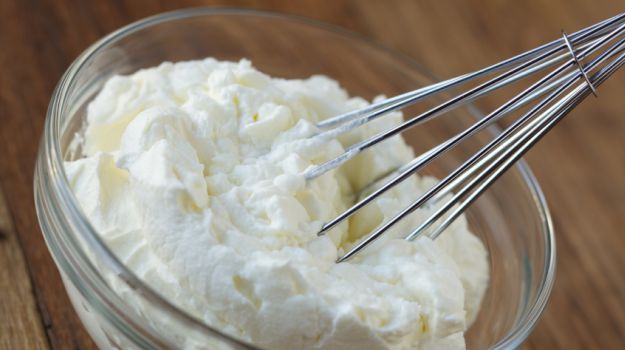 Chutney
Steamed
idlis
without coconut
chutney, chatpata chaat
minus the tangy
imli ki chutney
, crispy
pakodas
sans green
chutney
? Can't imagine right? An instant flavour booster,
chutneys
are the most-loved condiment on the Indian dinner table. It needs to be prepared fresh, and can also be used as a sandwich spread. Take your taste buds for a ride of a lifetime with these zingy recipes.
Recipe
:
Dhaniye Ki Chutney
and
Coconut-Ginger Chutney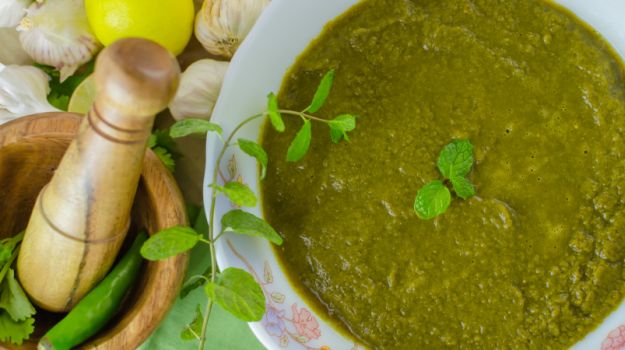 Paneer
In our vast-vegetarian country, this extraordinary source of protein and calcium is the star ingredient in most of our dishes. With it's delicate milky flavour, it can be used extensively in curries or just grilled and skewered. From
paneer tikka
to
makhni paneer,chenna murki
to
rasgulla
- you just can't resist that creamy crumbly texture. Sure, you can always buy it from the store or order it to your doorstep, but let us tell you - nothing (and we mean nothing) can beat fresh
cottage cheese
. What chicken is to non-vegetarians,
paneer
is to vegetarians. With no curing time or expertise required, it doesn't get easier than this.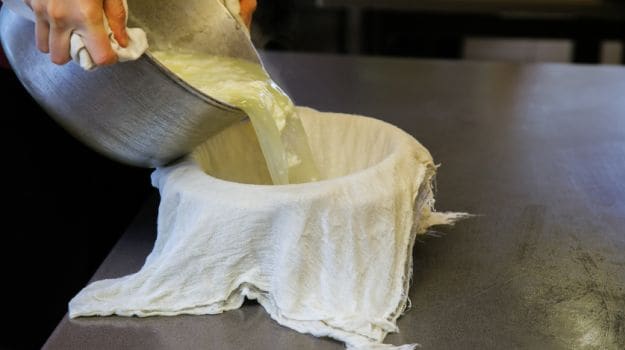 All you need is milk, a souring agent and 30 minutes to spare. Voila, your fresh
paneer
is ready to be devoured.
How to Make Fresh Paneer
1. Heat milk over medium-high heat.
2. Add the souring agent (curd, lemon juice or vinegar) and stir.
3. Let it curdle till you see the
paneer
and water separately. Leave it for 10 minutes.
4. Strain it over a strainer lined with a muslin cloth.
5. Wrap the curd tightly with the muslin cloth and press down with a heavy stone.
6. Cut into cubes once set, spruce it up with some salt and enjoy.
Recipe
:
Dum Paneer Kali Mirch