Image via mercydarshan/instagram
Come
summer
and there is a spike outside the Gujarati
thali
joints in Mumbai. In case you wondered why, it's because they offer aamras during the season. Some of these restaurants even have unlimited aamras deals and people slurp down bowl after bowl of aamras here.Once I had gone to a restaurant called Gypsy Corner outside Mumbai's Shivaji Park. It's a Maharashtrian
vegetarian
restaurant where a lot of Maharashtrian families come over for a traditional Maharashtrian meal. I saw people having
aamras
with puri (fried
flatbreads
) over there and ordered a plate for myself and sat at a table by the pavement. I saw young boys walk by in cricketing whites. Shivaji Park, of course, is the nursery that produced India's cricketing legends such as Sunil Gavaskar and Sachin Tendulkar. The chilled aamaras at Gypsy tasted divine and its sweetness paired beautifully with the savoury puri. The aamras at Gypsy Corner made me think, is the aamras a Gujarati dish or a Maharashtrian one?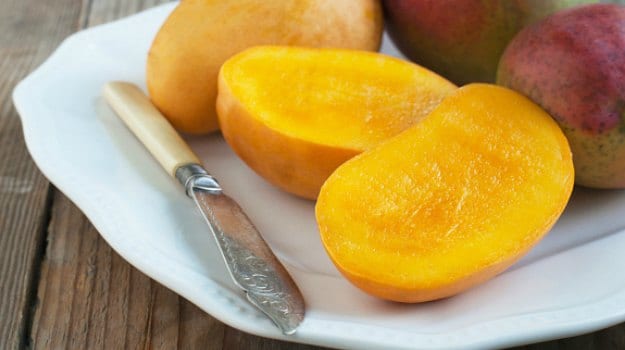 I put this question to Parag Inamdar who runs a Pune-based chain of Maharashtrian vegetarian restaurants called Potoba which has branches in Mumbai too."It has to be
Maharashtrian
," said Inamdar. His logic is that the best quality of mangoes used for aamraas, hapus (what you and I know as Alphonso
mangoes
), are grown in Devgad in the Sindhudurg district in coastal Maharashtra. The second best place for hapus is Raigad. Again in Maharashtra. He didn't think much about the hapoos that comes from the Kutch region in Gujarat. Moreover, aamras has been a part of the summer Maharashtrian meal for generations says Inamdar.Hapus is the first choice for making aamraas though another variety of mangoes called paayri are used too. Maharashtrians never mix the two types of mangoes while making aamras says Parag, though the
Gujaratis
might.Aamras puri and a dry
potato
bhaaji (potatoes stir fried in turmeric) along with shrikhand puri is what is eaten in most Maharashtrian households on
Gudi Padwa
, the Maharashtrian new year. Aamras also plays a starring role on the festival of Akshay Tritiya in Maharashtrian homes. Maharashtrians are so fond of hapoos that on Akshay Tritiya the Shree Dagdusheth Halwai Ganpati image was surrounded by hapus mangoes as prasad by devotees.
What is aamras and how is it made is the question I put to Anjali Koli, a food blogger who belongs to Mumbai's Koli community. Anjali tells me that most Maharashtrians traditionally made aamras at home and didn't consume it outside of home. The mangoes ripened on the trees, rather than in the markets. were most prized for making aamras. It is only in the last decade or so that aamras has made an appearance in Maharashtrian run restaurants such as Gypsy and Aaswad who probably saw the killing the Gujarati restaurant owners were making by selling it. You also get packaged aamras in Gujarati run stores in Mumbai such as Gangar in Dadar and Regal Stores in Bandra among others.Anjali tells me that in the good old days, the mangoes meant to be used for making aamraas were taken out earlier in the day, massaged from the outside to make the pulp soft and then kept in a vessel of water to cool them down. This was in the era before fridges became prevalent. Aamras is meant to be had chilled after all. The mangoes were then taken out of the water and their skins were peeled and then the fruit was squeezed with bare hands till the pulp came out. Despite the introduction of mixer grinders into modern Maharashtrian households, the preferred way of making aamraas is still to use ones hands says Koli. This is because Maharashtrians like a thick and pulpy texture to their aamras unlike Gujaratis who are often happier with a smoother and more liquidy texture.At times a bit of ghee is added to aamraas as the mango pulp is said to increase the body temperature as mango is a heaty fruit. Ayurveda believes that ghee helps counter this. Some add cardamom powder for flavour.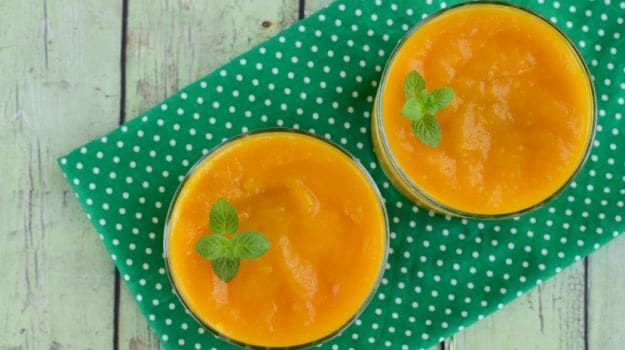 I brought the question of the origins of Aamras to Pinky Dixit Chandra who owns Soam, a Gujarati restaurant in Mumbai. Pinky concurred with Parag's theory. She said that given hapoos originally came from Devgad, chances are that the Maharashtrians took to aamras first. Gujratis love it too of course and it is popular across the state of Gujarat. She uses
organic
mangoes from Kutch in her restaurant. Pinky says that unlike Maharashtrians, Gujaratis sometimes add a bit of
milk
to aamraas to make it smoother and
ginger
for flavour.Anjali Koli and I are both married to
Parsis
and our spouses and their families have been influenced by the Maharashtrian and Gujarati love for hapus and aamras. My wife's late grandmother could have hapus for
breakfast
, lunch and dinner. So here's my take on the matter. The hapus season is short. Try to get hold of as much aamraas as you can and wolf it down while it lasts. You can worry about the semantics around it later.
About the author:
Kalyan loves to eat and he loves to talk about all that he eats. His wife urged him to start writing about it, otherwise she would have to hear it all. He blogs as 'finelychopped' and is the editor at large for the India Food Network.
Disclaimer:
The opinions expressed within this article are the personal opinions of the author. NDTV is not responsible for the accuracy, completeness, suitability, or validity of any information on this article. All information is provided on an as-is basis. The information, facts or opinions appearing in the article do not reflect the views of NDTV and NDTV does not assume any responsibility or liability for the same.