A few months ago I completely gave up on desserts and for reasons that were simply logical: I was conscious of weight-gain and I was also worried of what
refined sugar
was doing to my body. Don't get me wrong, there's nothing wrong with sugar in its purest form. I keep a jar of
gur
(jaggery) or
honey
around me at all times, to combat those uncontrollable post-meal
sugar
cravings I still get from time to time. But it's the
cheap sugar
that's used in store-bought desserts that's the real enemy.
But just as my no-dessert charade touched its six month mark, I happened to visit my new neighborhood bakery. As soon as I walked through its big glass doors I was slapped in the face by the smell of butter and coconuts. It took me back to 10 years ago and the memory of my mother teaching me how to roll out coconut ladoos. I talked about school and she carefully guided me through the recipe which very dutifully, I follow till date.
A Sweet Revolution: Coconuts & Desserts
Coconuts lend a bold and undeniably nutty (sort of vanilla like) flavour to desserts. It also happens to be one of the only ingredients which I can bake with using just the sensation of my nose. And it comes in so many different avatars: there's coconut cream, coconut milk, fresh meaty coconut, coconut oil and my favourite, desiccated coconut.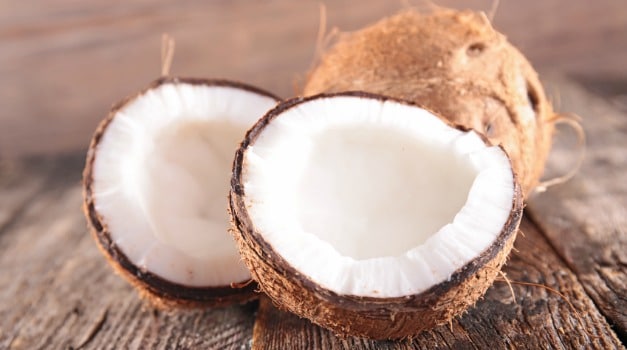 I often serve coconut cream with fruits or freshly baked cakes and it's turned out to be quite a favourtie at last-minute parties. The best way to make some is by scooping out the foamy part form a can of coconut milk till the spoon reaches the milk. Now take this foam and whip it really quickly for 4 to 5 minutes. Then there's fresh coconut flesh which can be diced fine and used in ice creams and soufflé. It also pairs well be certain kinds of fruits like berries and mangoes and can be used with some yogurt to make a nice, healthy glass of smoothie.
The most common by-product of coconut that's often used in desserts is coconut milk. And it's really easy to make at home: take about 2 cups of freshly grated coconut and 3 cups of water at room temperature. Blend the mix till you coconut pieces disappear. Pass this mix through a sieve. Now, put back the coconut shavings in a blender with 1.5 cups of water and repeat the process till you've every last drop of milk. This milk can be used to make fresh ice cream, caramel custards, pastries, tarts and a wide variety of Thai desserts like Khao Neiew ma Muang which is basically sticky rice pudding made with coconut milk and served with fresh mangoes.
But just for today, I'm going to use desiccated coconut as my muse and show you how to use it to bake perfect coconut cookies. And if you follow the recipe to the T, then what you'll get is a cookie with crisp and sturdy edges and a chewy centre with a sharp but deep coconut-y flavour.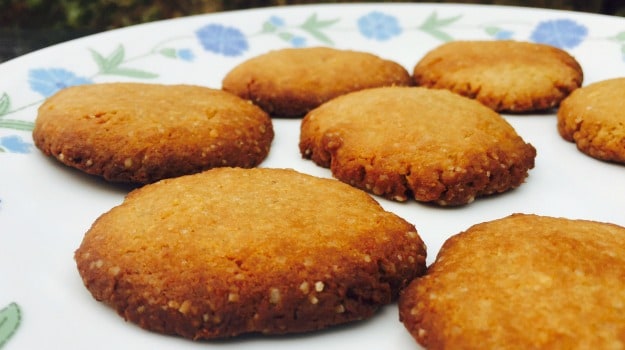 Here's a simple recipe you can try at home:Ingredients
2 cups all purpose flour (maida)
1/2 teaspoon baking powder
1/2 teaspoon baking soda
1.5 cups desiccated coconut
1 tablespoon vanilla essence
3/4 cup brown sugar
1 cup butter
5 teaspoon milk
Method
1. Mix the flour, baking powder and baking soda and sift it.
2. Whisk the sugar and butter together.
3. Add the vanilla essence, milk and coconut to the mix.
4. Mix the dry and wet ingredients together
5. Knead the dough, cut it up into 4 round pieces and refrigerate for half an hour
6. Take small parts of the dough, flatten them out and bake for 10 to 12 minutes at 190 degree Celsius.
7. Let them cool and store or eat fresh.