Raksha Bandhan or Rakhi is right around the corner and it is one of the most eagerly-awaited festivals of the Hindu calendar. This year, in 2023, it falls on 20th July which is a Wednesday. The day celebrates the bond between brothers and sisters. Traditionally, the festival involves tying a rakhi around the brother's hand by the sister followed by something sweet and an exchange of gifts or cash. And like any other festival, this is accompanied by a customary feast of all things delicious. We have planned a full vegetarian menu for your Rakhi festivities so that you don't need to think twice and get down to cooking. Prepare these delicious dishes and your guests will surely leave impressed.
Here Is A Fully Planned Vegetarian Menu For Raksha Bandhan 2023:
Starters
A good starter can tantalise the tastebuds and make for a great addition to any meal. These yummy starters are a must-add to your Rakhi feast. Take your pick and serve it with the dip of choice!
1. Spicy Tava Idli
Is there anything more delicious than idli? If yes, it has to be this spicy tava idli. With the goodness of whole spices and a crispy exterior, this recipe is maximum on taste and minimum on guilt as it is made on tawa. Click here for the recipe.
2. Cheese Aloo Bonda
Sometimes, all you need is cheese to make anything more delicious! Oozing with cheese and fulfilling potatoes, this bonda is truly the stuff that cheesy dreams are made of. Find the full recipe here.
3. Amritsari Paneer Pakoda
Mixed vegetable pakoras are now passe and this Amritsari-style Paneer pakoda is what we're suggesting you make for Raksha Bandhan 2023. We bet your guests won't be able to stop at just one! Click here for the full recipe.


Also Read: When Is Rakhi 2023? Here's The Date, Time, Rituals And Traditional Recipes For The Feast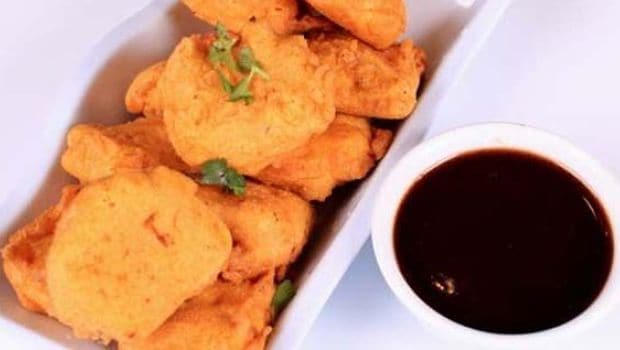 Main Course
Move over the usual main course items on your Rakhi festivities, and try something different! If you are struggling to think of a hearty main course for your Raksha Bandhan feast, we have just what you need. These gravy and dry sabzi options will leave your guests wanting more.
1. Pudina Aloo Curry
A quintessential aloo curry is truly the highlight of any festivity. Whether you pair it with crispy puris or simply eat it with a hearty pulao, this pudina aloo curry can be enjoyed in all its glory. Find the full recipe here.
2. Dum Paneer Kali Mirch
Shahi paneer and paneer do pyaza is now quite passe. This Dum Paneer has the goodness of stuffed paneer slices with the zingy flavours of kali mirch or black pepper. It doesn't get more delicious than this! Click here for the full recipe.
3. Mushroom Ghee Roast
Who would've thought the classic delight from Kerala would go so well with our usual Rakhi fare? With plenty of ghee and fiery spices, this mushroom ghee roast will win over your brothers and sisters at your Raksha Bandhan get-together. Find the full recipe here.


Also Read: Raksha Bandhan 2023: Surprise Your Siblings With These Rakhi-Special Treats
Desserts
How can we forget desserts? Truly, no Indian festival would be complete without its share of luscious desserts and we have collated some of the best ones out there. While Gulab Jamun and Shahi Tukda are always great options, here are some of the new and innovative ones you can serve on Raksha Bandhan 2023.
1. Gulkand Ice Cream
This sweet rose preserve finds its way into so many different desserts and refreshers. So why not incorporate it into ice cream? Not only is this dessert incredibly cooling, but it also has a soothing aroma and interesting flavour. Click here for the full recipe.
2. Sevaiyan ki Barfi
Think about barfi and the first one that pops to mind is kaju ki barfi, also known as kaju katli. But this sevaiyan ki barfi is a crunchy and wholesome twist to the usual barfi you couldn't even have thought of! Trust us, this memorable dessert will bring a sweet end to your celebrations. Find the full recipe here.
3. Rabri Malpua
Nobody can resist a sticky, sweet malpua oozing with goodness. Top it off with chilled rabri and you have a dessert fit for royalty. Just like the wonderful relationship that brothers and sisters share, rabri and malpua too is a combination to die for. Here is the full recipe.
Wishing all our readers a Happy Raksha Bandhan 2023!
About Aditi AhujaAditi loves talking to and meeting like-minded foodies (especially the kind who like veg momos). Plus points if you get her bad jokes and sitcom references, or if you recommend a new place to eat at.