Life is a combination of magic and pasta, indeed. But choosing the right sauce for your pasta is what creates culinary magic.
It's impossible to think of
Italian food
without picturing a gorgeous
bowl of pasta
and a tall glass of wine. And did you know: there are over 600
varieties of pasta
around the world? You can choose from spaghetti,
penne
, gnocchi, farfalle, fettuccine, fusilli and many many more. But making a perfect
pasta dish
is not an easy task. There are some tricks that you need to master.One point to remember is that behind every delicious plate of pasta is a great
sauce
, and that's where you need to pay attention. Spago's Head Chef Dewan says, "The key to getting that perfect plate of pasta every time is choosing a pasta shape to suit the nature of your sauce. Generally, the larger shapes work better with thick, robust sauces, while thinner shapes such as strands of delicate fettuccine pair well with light, creamy sauces". If pairing pasta with
a glass of wine
wasn't enough, you now have to pair sauces with your pasta too. Fret not, we've got you covered.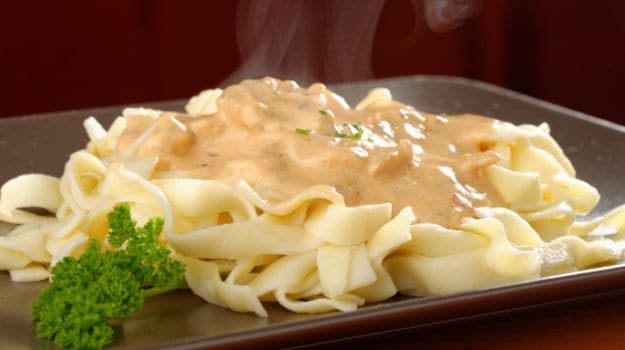 Oscar Balcon, the owner of Artusi says, "The beauty of
Italian cuisine
is that there are thousands of sauces, so you can never get bored. There's always something new to try. I think the key is to use great quality ingredients, and a recipe with lesser steps. I like to keep it simple while cooking."Note:
Tomato
sauce is universal and will go well with basically all types of pasta.
Alfredo
sauce (featuring
Parmesan cheese
and
butter
) pairs famously with
fettuccine
, but these "little ribbons" even taste great with rich, meaty sauces like a pork ragu. Pesto sauce is fantastic with fusilli, since the sauce clings to the twists of the pasta. We all know a cheesy, creamy sauce does wonders for macaroni, but it also pairs well with penne, as does a divine
Bolognese
. "Being from Bologna, my favourite sauce will always be Bolognese. It's an excellent chunky pasta with a whole lot of goodness," adds Oscar. A light butter or oil sauce is traditionally served with ravioli, tortellini, cappelletti as the filling contains a whole lot of flavour. Olive oil based sauces such as pesto or aglio e olio taste fantastic with spaghetti or linguine since these long expanses of
pasta
need a lot of lubrication.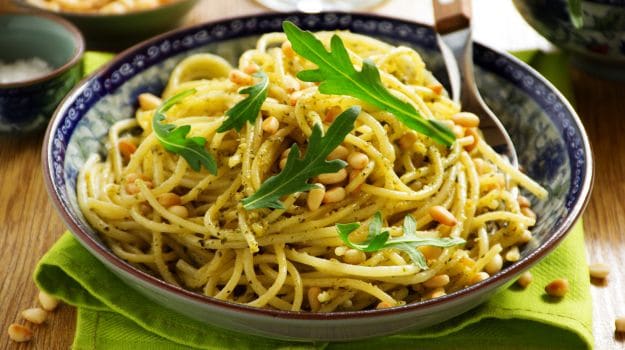 Tips to Make Sauces for Pasta
The sauce is the most important aspect of the recipe and it differs from region to region. Recipes from North Italy use white sauce, while down south, sauces such as tomato and basil,
arrabiata
and
carbonara
are popular. Note: You must always add the pasta to the sauce, and not vice-versa. You can also add some leftover pasta water to the sauce to enhance the flavour. The starch in the water will also help in binding the sauce, and even helps the sauce cling to the pasta. Ensure that the sauce is just enough to coat the pasta, as a traditional
Italian pasta
is never too saucy.
Chef Ritu Dalmia
says, "The golden rules for Italian cooking are very good produce and simplicity. In fact, my favourite dish is a simple pasta with fresh tomato and basil and loads of good quality
olive oil
", and we've got you the recipe.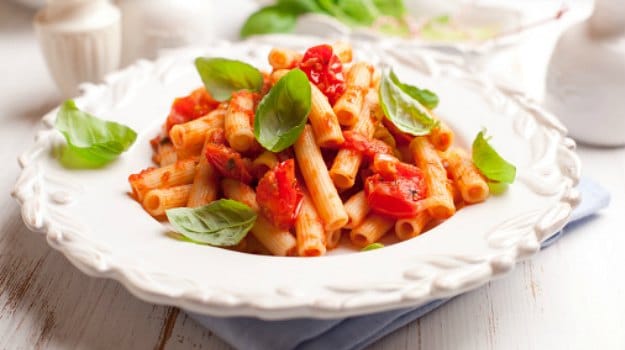 Tomato & Basil Sauce
Recipe by Chef Ritu Dalmia
Ingredients:
1 kg large red ripe tomatoes
40 ml extra virgin olive oil
3 cloves garlic, peeled and minced
A handful of fresh basil leaves
A pinch of red chilly flakes
1 packet (500g) Penne (or spaghetti, or any other pasta)
Parmesan cheese (for sprinkling)
Salt to taste
Method:
1. Cut the tomatoes in half crosswise and remove most of the seeds, using your fingers. Then quarter the tomatoes.2. Heat the oil in a large skillet, then add garlic and chilli flakes.3. As soon as the garlic gives off its aroma and becomes opaque, add the tomatoes. Cook over high heat until the tomato begins to thicken. Use a wooden spoon to stir and help break the tomato pulp.4. Add the basil, either whole or roughly chopped, and salt (optional). When the sauce is cooked, remove it from the heat and run it through a food processor for a minute.5. Cook the pasta in abundant boiling water, till
al dente
, and drain.6. Place in a serving bowl with the sauce. Drizzle a little olive oil over the pasta and mix well with the sauce.7. Serve with grated Parmesan cheese.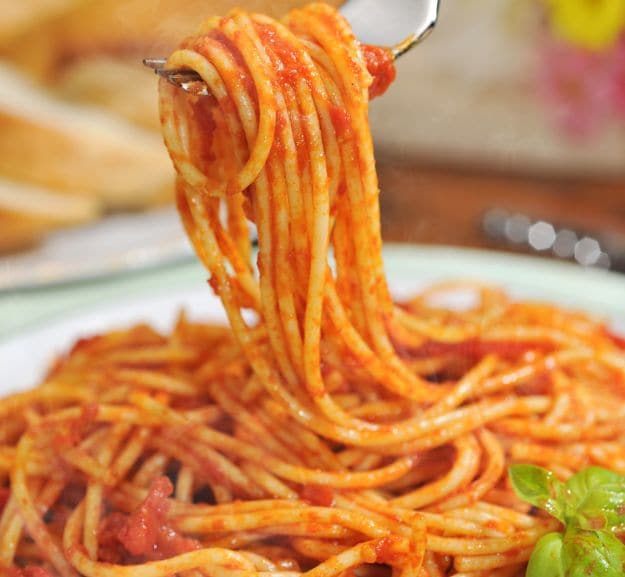 Chef Ritu Dalmia
says, "Once you have a basic tomato sauce in hand, you could do zillions of variations. Add grilled
veggies
, or slivers of ham, or even some
fish
or
prawns
. It should be cooked fast and at a high heat so that the tomatoes retain their summer sweetness, yet long enough to lose the watery quality that signals a bad sauce".We'll always love a great red sauce, but when you need a break - we've listed brilliant pasta toppers from
vibrantly green pesto
to aglio e olio to pep up your pasta night.
Aglio E Olio
Recipe by Chef Vicky Ratnani
Ingredients:
125 gm spaghetti (raw)
3-4 cloves garlic (sliced)
1 Tbsp olive oil
1/2 tsp red chilli flakes
Parsley, a small bunch
Salt to taste
Method:
1. In a pot of salted boiling water, cook the spaghetti al dente - about nine minutes.2. Heat up some olive oil, not too hot. Add the sliced garlic and let it simmer very slowly till golden brown.3. Add the red chilli flakes and set aside.4. Mix the pasta and the aglio olio sauce.5. Sprinkle with chopped parsley.