The placid water buffalo is a part of an early, convoluted food link between India and Italy, which passes through Sicily. The dramatic
Italian
region of Campania, with Naples at its heart, has fashioned much of food history and lays its claims to developing everything from the
pizza
to gelato. It is also the centre for mozzarella production, the soft, fresh curd-like
cheese
that is instantly recognised as "Italian" anywhere in the world. But the mozzarella has an
Indian
connection via Sicily and the Arab world that goes beyond the instantly recognisable
caprese
.
The water buffalo, indigenous to India, whose milk is used to make the mozzarella, was introduced in Sicily by the Arabs in the 9th century AD. From here it travelled to Campania only with the advent of the Normans in the 10th century, and the rest as they say is history.
A reading of history, of course, is essential to knowing about any cuisine. And even though the mozzarella is not part of the traditional Sicilian cuisine at all, the Arab influence undoubtedly is intrinsic to it. The Arabs ruled Sicily from 827 to 902 AD and laid the foundation of much that we recognise as "Sicilian food", which is quite different from what you find in other parts of Europe, particularly in the north.
10 Popular Sicilian Dishes
From lemons and oranges that line the landscape of this island to its famous sweets, frozen ices and the cultivation of rice, the use of spices such as cumin and saffron in the food, the Arab influence can be seen in everything that makes Sicilian food one of the most delicious and distinctive in the world.
In fact, pasta itself is supposed to have taken shape in Sicily first, before becoming an Italian staple. And food historians debate that it was the Arabs, who had already acquired the way to make vermicelli from the Chinese - and had left a few strands in India too, bang in the middle of their trade route - who introduced the pasta to Italy, via Sicily.
The beautiful island, the biggest in the Mediterranean, is also one of its most fertile and bountiful with everything from pine nuts and cinnamon to citrus, melons, rice and more. All these go into some of the most flavourful dishes that you will encounter in Europe.
1. AranciniIt is Italy's favourite street snack - those fried, and sometimes baked, balls of rice. The Arancini is typically from Ragusa in Sicily. Bite into one and you could find anything from meat sauce to mozzarella and peas inside the crunchy exterior.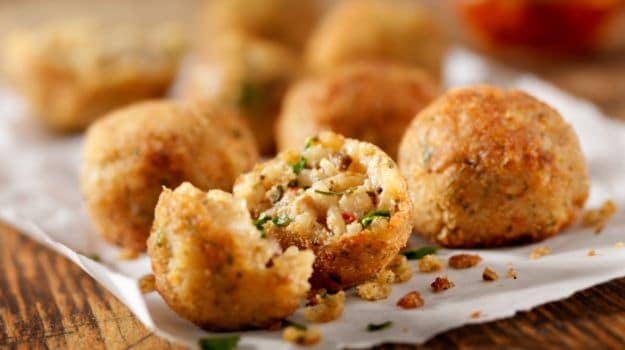 2. Polpo BollitoIn the northern regions of Italy, you will find the bollito misto: Tough cuts of boiled and stewed beef served with mustard. But in Sicily, there is the much more delightful and fresh boiled octopus. You don't need sauces or seasoning for this and they do not accompany the dish traditionally.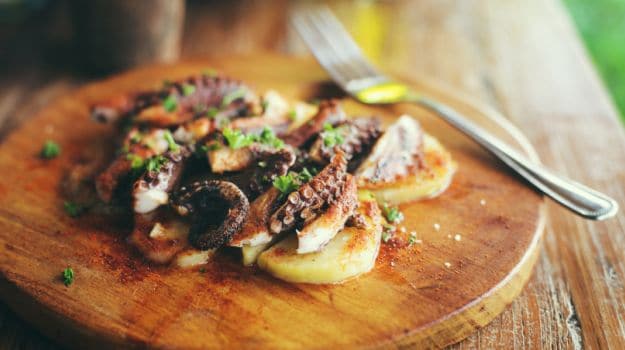 3. Frutta Martorana
This is one of the most common Sicilian traditions that you may have seen in pictures. Similar to the marzipan, almond paste is moulded into little bits of "
fruits
" - which look absolutely real. The name literally means fruits of Martora.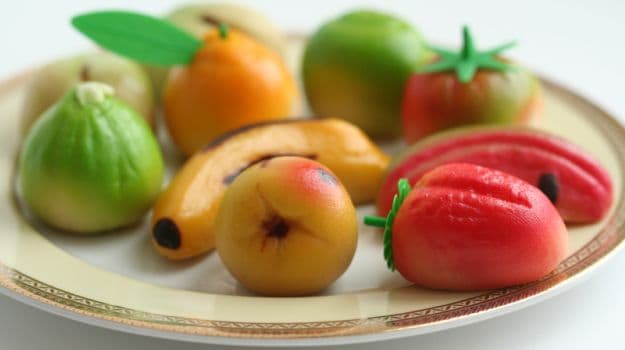 4. CassataThe cassata has gone global. And in India too, we may remember it from the "cassata icecream" of our childhood days, served in a bastardised form of course in old fashioned restaurants and by ice cream companies. The real Cassata Siciliana is a sponge cake soaked in liqueur; it is layered with ricotta cheese and covered in almond paste. There's some icing on top and it is studded with fruits and other sweet things. There's no ice cream and this is an incredibly sweet dessert.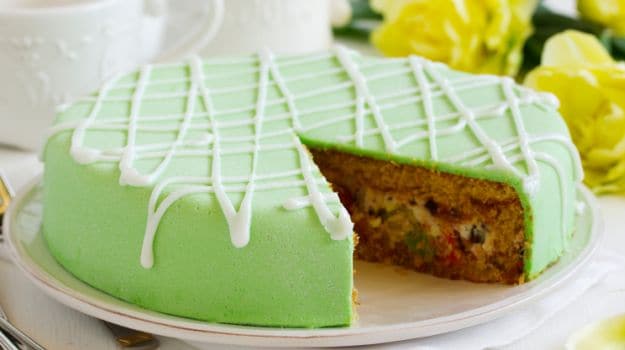 5. GranitaIf you are looking for frozen pleasures instead, have a granita. It is just ground ice with sugar and fresh fruit. One of the best most refreshing summer coolers ever!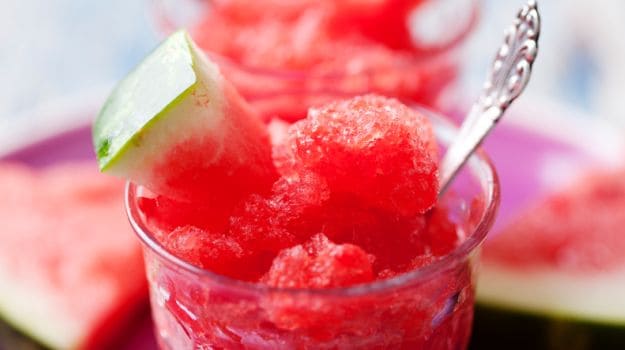 6. CannoliThe Sicilian fascination with desserts has links to its Arab past. Fried dough is an Arab tradition that is present in India too. The cannoli is a tube of fried dough filled with sweetened ricotta and topped with candied fruit, pistachios, or chocolate chips.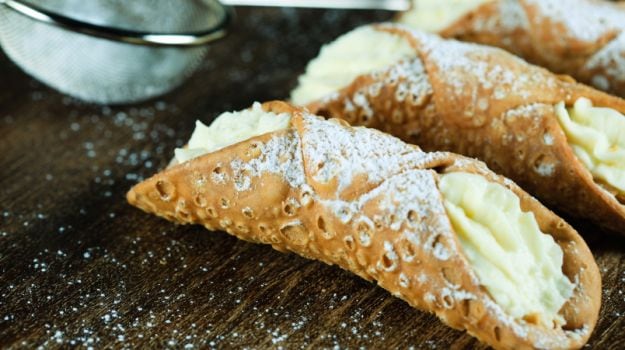 7. Parmigiana di MelanzaneThe eggplant parmesan, all vegetarian eaters of Italian food resort to has its origins in Sicilian food. But there is no parmesan in this dish (that cheese belongs to another region of Italy, after all, and was added as a substitute when immigrants moved abroad). Eggplant is sliced, fried, and layered with cheese and tomato.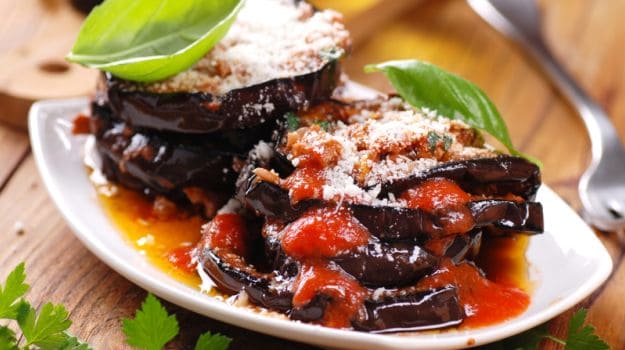 8. Spaghetti ai RicciStick with seafood when you are in Sicily. Try the sea urchins in spaghetti. The flavour is salty and delicate. But this is an expensive dish. Sea urchins need careful handling, only the good meat needs to go in and it apparently takes more than 10 sea urchins for one portion of pasta.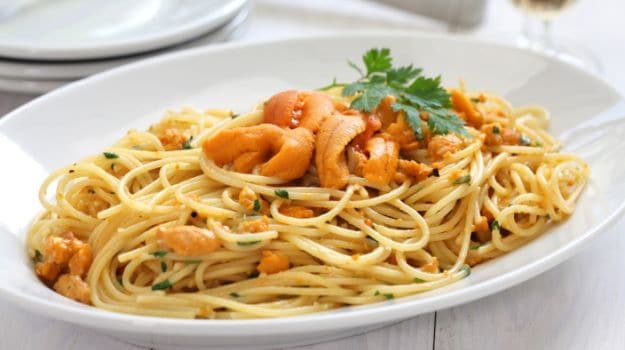 9. Pasta con le SardeSardines are common and cheap on the other hand. They are common in pasta dishes. Get a bucatini with sardines, fennel, saffron, pine nuts, and raisins.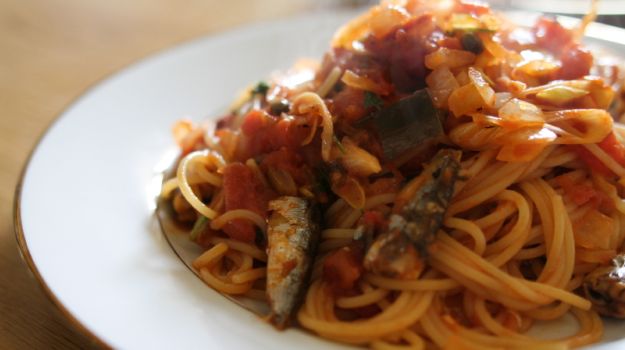 10. Pane e PannelleThis is again a street snack. Chickpeas are an Arab influence. And so are chickpea fritters - quite like the falafel. In Palermo, the panelle - or these fritters - are served between bread or pane.

About the Author:
Anoothi Vishal is a columnist and writes on food for The Economic Times and NDTV Food, and runs the blog amoveablefeast.in. She tracks the business of restaurants and cuisine trends and also researches and writes on food history and the cultural links between cuisines. Anoothi's work with community-based cuisines led her to set up The Great Delhi Pop-Up three years ago, under which she promotes heritage, regional and community-based cuisines as well as researched and non-restaurantised food concepts. She has also been instrumental in reviving her own community's Kayastha cuisine, a blend of Indo-Islamic traditions, which she cooks with her family and has taken across India to a diverse audience.

Disclaimer:
The opinions expressed within this article are the personal opinions of the author. NDTV is not responsible for the accuracy, completeness, suitability, or validity of any information on this article. All information is provided on an as-is basis. The information, facts or opinions appearing in the article do not reflect the views of NDTV and NDTV does not assume any responsibility or liability for the same.