I know people who eat wheatgrass willingly and so it was hard to believe that one can truly be a
yogi
and a foodie. Yoga cafes, like yoga, are booming. They're great places to meet new people, have a dialogue and get some advice while you enjoy
good food
. "We started out as a yoga studio, however people would often ask for what to eat before and after the sessions. You need food which will give you
nourishment
along with satisfaction. People would always complain that going on a diet would mean giving up on their favourite foods. Our concept is based on the four pillars of
Healthy
, Tasty, Satisfying and Affordable," says Abhishek Maheshwari, Owner of the
Mystic Yoga Café
in Kolkata
.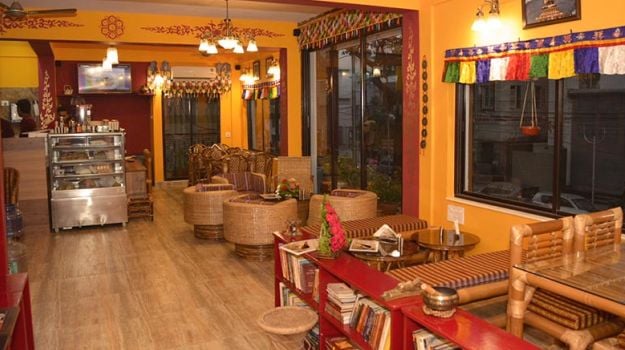 The notion of foodie yoga does exist. The Sanskrit word 'Mitahaar' is the ancient Indian wisdom of eating right – a concept which is also followed by yoga practitioners. You don't need to diet, count calories, control your portions or stand on the
weighing
scale regularly. It teaches you to eat nutritious, local and
seasonal foods
and be in harmony with your surroundings. It is, in fact, believed that yogic meditation can heighten the experience of eating and drinking.While some people practice yoga on an empty stomach, it's good to fuel up before stepping on the mat else you'd probably be dreaming of Savasana during Surya Namaskar. If you're an early bird, reach out for something you can enjoy in a few bites and not a big fat
breakfast
because you don't want to be looking for quiet corners later. Keep it light and simple. "You can have a glass of lukewarm water with drop of honey and a
banana
or a handful of berries at least half an hour to 15 minutes before you start your class. If you are practice yoga later in the day, keep a three-hour gap between your meal and your yoga class. During these hours, you can have either of the following – lemon water, a glass of milk, a bowl of
yogurt
, fresh fruits, coconut water, egg whites or nuts," suggests Dr. Gargi Sharma, Nutritionist and Weight Management Expert.
Eating too much or too close to the class can upset your
digestion
resulting in a feeling of discomfort. Similarly, if you don't eat enough, you may not have the energy to make it through the class. At Mystic Café, Abhishek who is also a yoga instructor, offers a
turmeric
and ginger tea with freshly crushed ingredients which he says works wonders for stiff bones, "A glass of this tea half an hour before your class
workout
is great for your bones and flexibility. It reduces aches and pains and makes you more agile. We also serve a bowl of
mildly flavoured broccoli tossed in olive oil and garnished with almonds
. This is the perfect meal to eat before a yoga session as almonds give you energy and broccoli is rich in
anti-oxidants
and calcium." Another one of their specialties is the Green Smoothie. With spinach as its base, it also has sweet and tangy flavours of
green grapes
and lime. "The iron content in the spinach increases the oxygen carrying capacity of our red blood cells and it gives you a an instant energy boost," he adds.
The Yoga House
in Mumbai is a quiet and cozy retreat where food is served on copper plates keeping ancient traditions alive. You can enjoy the 'Yogi's Breakfast' with
oats porridge
and a shot of multivitamin juice which is a great pick-me-up.Eating the right food at the right time after your yoga class is important too. Shaili Singh, who holds a Master's Degree in Yoga & Science of Living, shares that our metabolism is a bit sluggish at the end of a yoga class and you should wait for at least an hour before you eat. Nutritionist Gargi Sharma agrees, "Drink
coconut water
to replenish your body right after the class and then later have a wholesome meal like oats upma with vegetables, steamed
sprouts
, grilled chicken, fish or paneer, whole wheat wrap or a
bowl of soup
with a salad."
Om Made Café
in Goa has a variety of sugarcane juice blends to reboot and rehydrate your system after a tiring class. You can opt for plain
sugarcane juice
or blend it with green tea and watermelon chunks, pineapple juice and a hint of ginger or orange and lime.
Yogi-sthaan
in Bangalore serves old grains in new avatars. They conduct yoga classes and also run a café that makes healthy eating a treat. The food served at the café is both organic and fresh. "Right food at the right time with a homily
environment
is what we offer. One of our most popular post-yoga meals is the
Kodo Millet Burger
. Kodo Millet is a variant of the millet family which is native to Bangalore. It is also known to keep sugar levels in check and is great for diabetics. Millets are far more superior to wheat and rice in terms of their protein content. They are rich in zinc,
iron
, magnesium, B vitamins and are also gluten-free," says owner and yoga instructor Ajitsingh Tapaswi.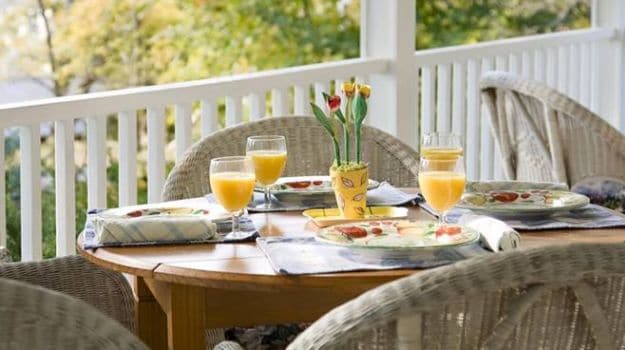 Image Credits: Yogi-sthaan Facebook
The delicious porridge made with
foxtail millet
,
high in fibre
and protein, is a top-choice for breakfast that keeps you full until lunch. High protein foods help to keep your muscles from being sore after your yoga workout. The Yoga House is famous for the Ten Grains Bread served with Paneer Bhurji which makes for a satisfying meal. You can also load up on the Yogi's Meal with Quinoa Tabbouleh, Fig Salad and Yoghurt with Fruits and
Honey
.As the trend catches on, many health cafes are popping up for
wellness
enthusiasts trying to find tranquility in the city. These are sweet, little spots to eat and relax, even without the yoga angle.