Lettuce Recipes- It is hard to imagine rustling up a salad without tossing lettuce into it, or biting into a plump cheeseburger without the crunch of lettuce to add to the texture. Crisp and light, it is one of the most popular greens used in preparing many dishes, including populars like Caesar's Salad.

It is said that the annual plant was first cultivated by the ancient Greeks, wherein it held great importance and was used for religious ceremonies too. Along the course of time, it made its way to the rest of Europe and gained popularity, and by the 18th century, various lettuce cultivars were developed. Today, we see the supermarkets filled with varieties such as Iceberg, Romaine, Butterhead, French Crisp, and the like, which differ not just in shape and colour – varying from vibrant green to red and even gold, and scalloped to frilly leaves – but taste too.

Because it is a delicate leafy green, which has a short lifespan, it is always advisable to have it fresh, without storing it for too long. That's the best way to enjoy its crunch and subtle flavour. You can of course rustle up salads with it, but there are many other delightful ways you can use it to create some interesting dishes at home. From healthy wraps and meaty tacos to the Asian spring rolls, our 11 best lettuce recipes will spoil you for choice. Whether you stack them up in your sandwiches and burgers or use it as a wrap to scoop up spicy or cheesy fillings, once you start experimenting with it, you will be surprised with its versatility. And if you are going the healthy way, it makes for a perfect party snack where you can serve it instead of crackers or lavash to go along with a range of dips.

So let's get started with the best lettuce recipe here:
Toss up this classic salad at home with fresh lettuce, crisp croutons, eggs and cream. This is the easiest and most popular recipe to prepare in a jiffy!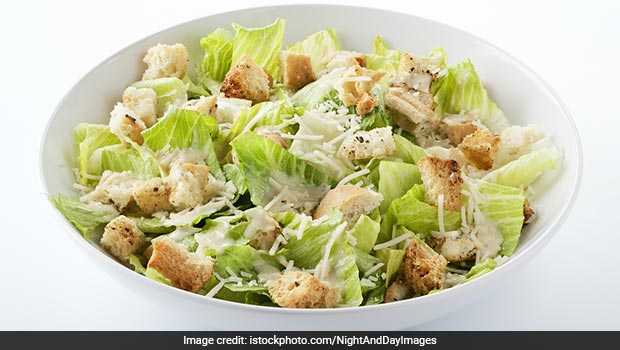 Just a few ingredients, a couple of minutes and this heavenly salad will be at your perusal!
A refreshing salad with an assortment of salad leaves, citrus fruits, feta cheese and a light dressing – perfect for a light mid-week lunch.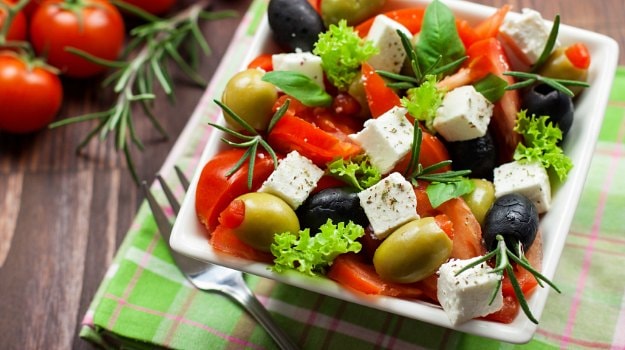 Healthy, delicious and super easy to prepare, this salad is perfect for summer brunches!
In this recipe, oven-cooked duck breast strips are drizzled with a spiced palm jaggery sauce and rolled into a lettuce leaf. An absolute treat!
Chicken cooked in a zesty sauce, tossed with hazelnuts and coleslaw, and wrapped up in romaine leaves.
A chicken wrap worth every bite!
Rocket leaves, lollo rosso and ice berg lettuce tossed with a freshly made dressing, along with grilled Haloumi and sliced beetroot on the side.
Sparkling fresh salad with feta cheese, greens and the crunchiness of pine nuts. Drizzle with a delectable dressing and it's a winner!
The popular Mexican treat gets a health spin with lettuce replacing the flour-based shells. Fill it up with a lip-smacking chicken mix.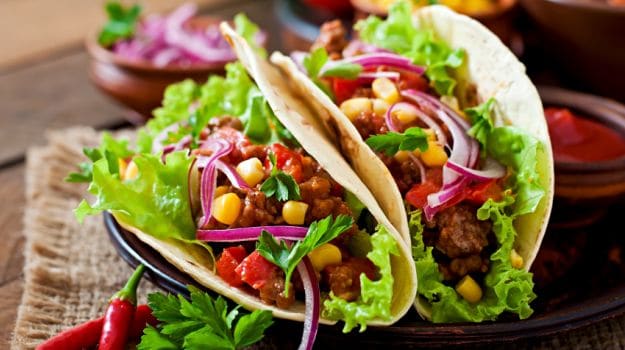 Scrumptious chicken served in a lettuce cup/on tortilla chips with salsa dip.
Stuffed with loads of vegetables and shrimps, these cold spring rolls are best served with chilli sauce and peanut dip.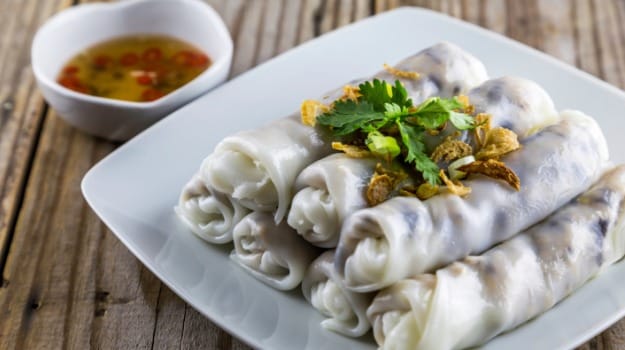 A light and hearty snack to relish the goodness of lettuce!
This recipe is a treat for vegetarians. Here, a delectable cottage cheese mixture is wrapped in a lettuce leaf and served with steamed rice.
Packed with the goodness of lettuce and cottage cheese!
Create a lovely platter of lettuce wraps. Lettuce leaves filled with a sumptuous filling of minced chicken, vegetables and tangy plum sauce. Quick, easy and impressive!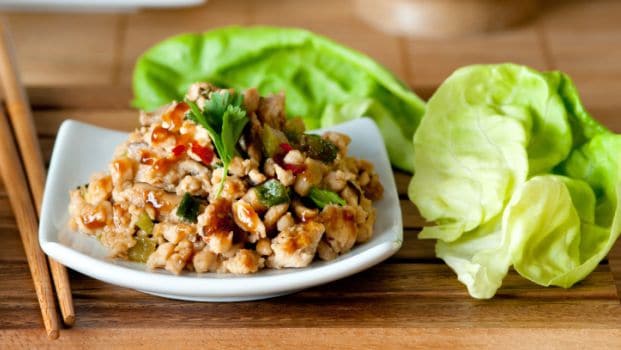 This lettuce wrap is everything a delicious wrap should be, quick, easy and impressive!
The all-time favourite Caesar Salad gets more wholesome with penne pasta being tossed it. It makes for a quick and easy lunch meal.
Top this pasta salad with Parmesan and relish.