Lunch Recipes in Hindi- 'Lunch is ready!' are the three magic words that work their spell on us more than anything else in the world. Lets admit it, one of the biggest highlight in the chaos filled and jam packed day is when we break for lunch. Be it at your own house or your office, a delicious lunch works as an instant mood lifter, makes you forget all your daily woes (partially, at least!) and recharges you for what's about to come in the day. It is also said that during the lunch hours, our metabolism is very high, hence you must make the most of it.
Here are our 11 best delicious Lunch Recipes in Hindi, that are going to make the wait even more worth it:
Delectable deep fried chunks of paneer simmered in a milk based gravy beaming with an indulgent spice mixture. The cottage cheese treat has decadence written all over it. Serve with chapati for a delicious whole meal.

(Also Read:Best Winter Recipes in Hindi - 10 Recipes You Must Try This Season)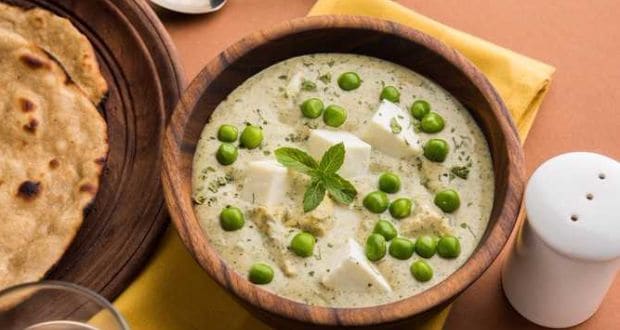 Kashmiri Paneer recipe in Hindi will have you craving for more.
North India's favourite dal preparation, is oh-so easy to make too. Dal Makhani is the absolute favorite recipe that is often made in Indian homes for dinner and can also be made for dinner parties. A luscious, creamy dal recipe loaded with butter, this can be served with naan or paratha or accompany with some cooked rice. Urad dal with Rajma is sure to win hearts(as it does, always!)

(Also Read: 10 Delectable Snack Recipes In Hindi To Prepare At Home)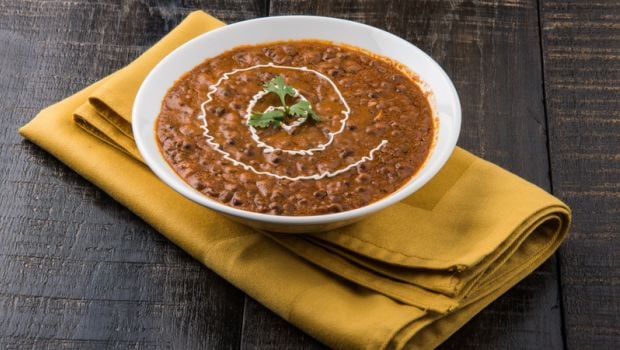 Urad dal with the flavors of butter, kasoori methi, chillies and tomatoes, together makes a sumptuous main course dish.
A rich and exotic rice recipe! Basmati rice cooked in saffron, milk, nuts and cardamom is a must in every lavish lunch spread. Laced with a luscious mix of milk and sugar, this pulao recipe is simple irresistible. Try this delicious recipe to get it right in the corners of your kitchen.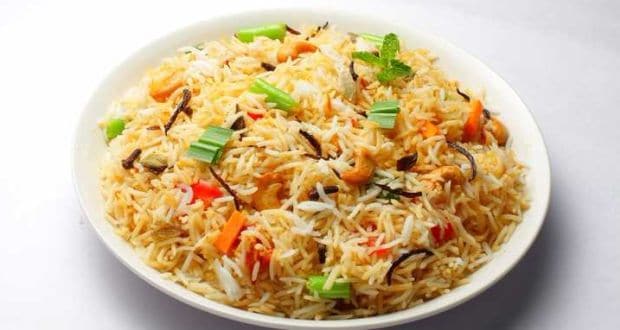 Zafrani Pulao can be the star dish at your next dinner party menu.
Chettinad preparations can infuse life even in the most dullest of ingredients. Spicy and tangy mushrooms cooked in a gravy made with tamarind extract, coconut and chillies. Mushroom Chettinad goes best with piping hot chapatis or rice.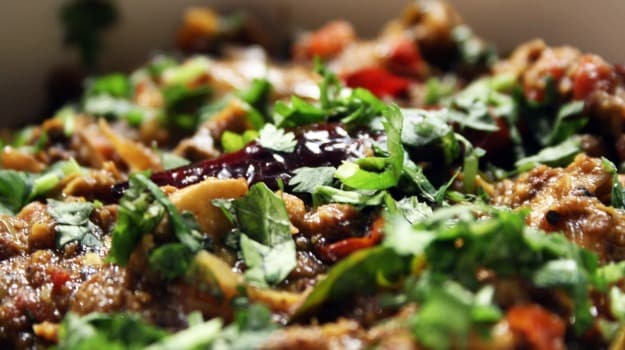 Rich and spicy Mushroom Chettinad recipe in Hindi is a must try.
Marinated pieces of fish cooked in yogurt based curry. The spicy, pungent and the delicately sour flavor of the curry will have you licking your fingers till the very end. An explosion of flavours.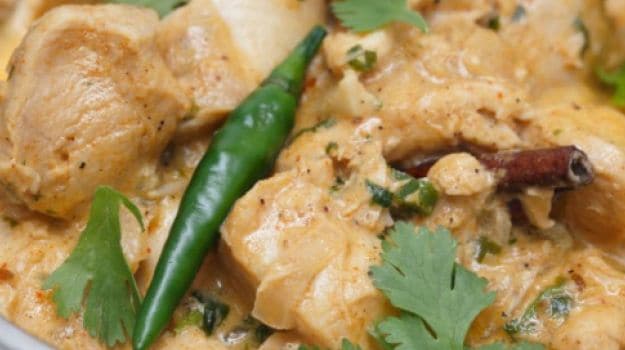 Experience an explosion of flavours with Doi maach recipe in Hindi.
Love chicken? Try this low fat preparation cooked in yogurt paste and a host of healthy and heartwarming spices. You would love the play of flavours and it won't even cost you as many extra pounds.

(Also Read: 10 Best Chicken Recipes in Hindi)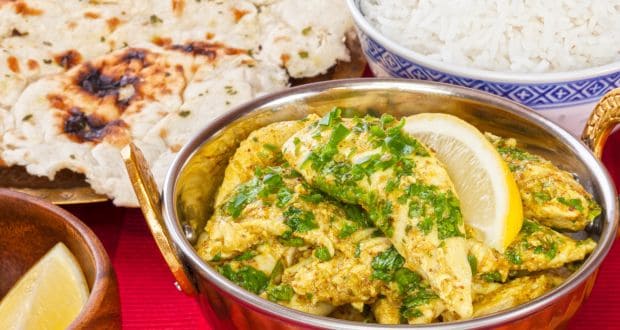 This dahi chicken recipe will leave you licking your fingers.
Delightful vegetarian kebabs packed with the goodness of spinach and peas sets for a perfect start to any meal. These kebabs are fried in minimal oil, so you don't have to regret this indulgence later! Pair these mouth-watering kebabs with a chutney of your choice.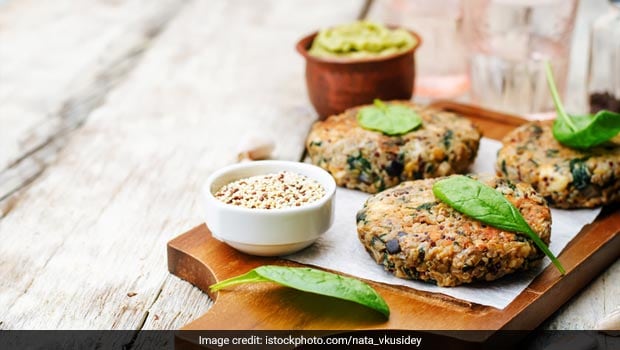 Delightful vegetarian kebabs packed with the goodness of spinach and peas.
An easy to make dazzling recipe with egg and garlic tinged fried rice, this is a perfect wholesome treat for days you are feeling too lazy to experiment and want a delightful treat anyway. Just toss some leftover rice with egg and garlic to cook this delicious fulfilling fried rice.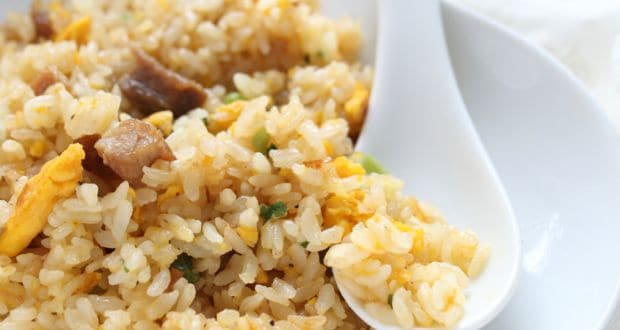 An easy to make dazzling recipe in Hindi with egg and garlic tinged fried rice.
And you thought Lakhnavi food was just about its meaty gems! The crispy fried potatoes stuffed with paneer, mingled in an onion and tomato gravy is a winner all the way. A delectable and different potato dish to whip up for a dinner party, serve with paratha or chapati and please your guests!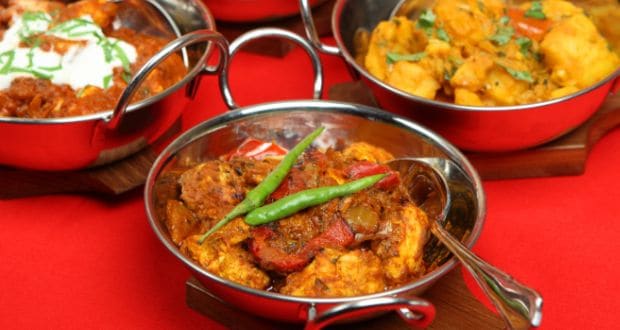 The crispy fried potatoes stuffed with paneer, mingled in an onion and tomato gravy is a sure shot winner.
Chicken breast seasoned with salt & pepper, cooked in a delightful mustard sauce with cream and onions. Grilled to perfection, this smoky treat is a must try. A sumptuous dinner party dish that is sure to get you hooked!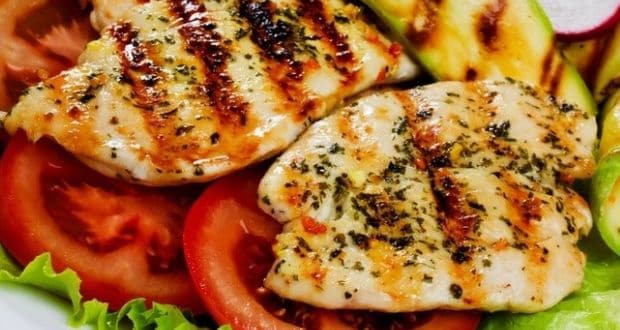 Grilled to perfection, this smoky treat is a must try.
A Mughlai dish that boasts of rich, aromatic flavour, full of spice. Vegetarian Nargisi Kofta is a great paneer recipe to cook for a special occasion or dinner party. Popular for the nnon-vegetarian version, here is an easy vegetarian nargisi kofta recipe that you can dip in curry or have as an appetizer paired with chutney.
Make soft golden fried paneer-potato kofte on your own!
Spoilt for choice now, aren't you? Try all these recipes and make lunch time more fun.
About Sushmita SenguptaSharing a strong penchant for food, Sushmita loves all things good, cheesy and greasy. Her other favourite pastime activities other than discussing food includes, reading, watching movies and binge-watching TV shows.