Best French Recipes: French cuisine needs no introduction. It has pioneered the world of gastronomy that we know today and introduced the culinary techniques to the world that creates magic on the platter. It wouldn't be wrong to say that it lays the foundation of learning for aspiring chefs. From a simple omelette to a flaky croissant, all of it is cooked with so much finesse that you can't help but enjoy the perfection. Every dish in the French cuisine is a result of an experiment of different flavours and ingredients, which makes French food full of depth and rich gastronomy. While France is home to the finest Cheese and Wine, it also boasts of the finest desserts that it offers to the world. From macarons to tarts, French are known to have a big sweet tooth.


Despite having a rich history of gastronomy, French food isn't really rocket science. You don't need to cook extravagant, fancy or complicated dishes since the key for everything is just a little patience. As Chef Eric Ripert says, "French know well how to master the basic techniques, layering the right flavours, playing with textures and savouring each bite." To know more, let's look at some of the popular cooking techniques that the French swears by before we tell you the best French recipes:


1. Flambe
French word for flames, this is a cooking technique where alcohol is added to a hot pan to create a burst of flames. Usually done to have a dramatic effect that ignites the food and develop a rich flavour of the liquor. It is used in dishes like Coq Au Vin and French sauces right before serving. It is used to partially reduce the alcohol content by fire yet retaining its flavour. Rum, cognac, or other flavourful liquors with 40% alcohol are considered ideal for flambe.


2. Saute


This cooking technique is about tossing the food in a small amount of oil or fat in shallow pan over high heat. Often the food is sliced or chopped and sautéed till it turns brown while still preserving its flavour, moisture, and texture.


3. Blanching


Often used to kill or inactivate enzymes, blanching is a process where, usually vegetable or fruit, is scalded in boiling water, removed after a time interval and then placed under ice cold running water to refresh. It helps in reducing the quality loss of food over time.


Now Let's Look At The 7 Best French Recipes To Try At Home:
Classic French recipe, apple tart with a hint of cinnamon is the perfect dessertbrunch recipe. Diced apples, sugar and cinnamon mashed together and baked over apple wedges to perfection. When glazed with apricot jam marmalade, this tart dish makes for a heavenly treat!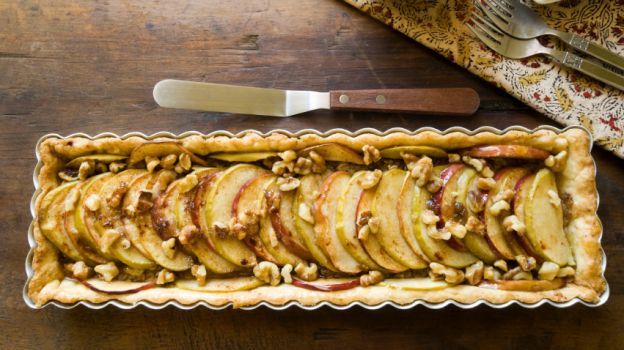 A mouthful of this apple tart and you will be asking for more.
A thin, pancake like dish with filing of your choice is the perfect breakfast dish to prepare at home. This version of crepe has a stuffing of chopped spinach and feta cheese that makes for a nutritious treat. Crepes can be both sweet and savoury - crepe suzette is another popular French dish to prepare.
These spinach and feta filled crepes are a great mix of delicious and nutritious.
Chicken braised in wine, coq au vin (pronounced as coq au van) is a traditional French chicken dish that you can prepare for a dinner party. Braised in red wine, chicken and bacon are cooked together in a flavourful stew.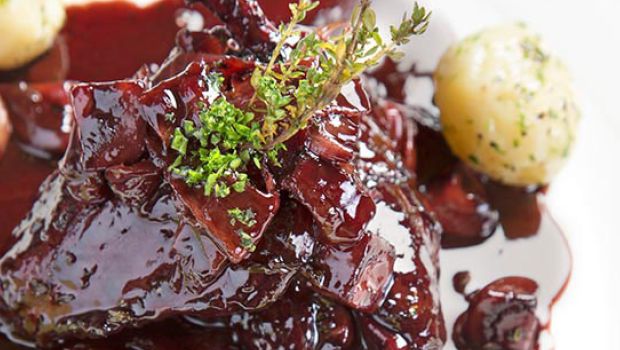 A rich, creamy and magical experience.
A popular savoury dish that consists of a pastry stuffed with egg, cheese, milk or cream along with vegetable meat or chicken based on what you prefer. It is a super delicious summer snack recipe that can be served hot and fresh from the oven or even cold.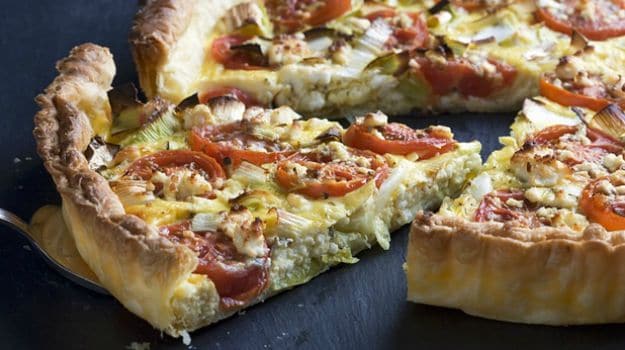 Asparagus quiche with a crispy crust makes for a perfect Sunday brunch.
There is nothing more quintessentially French than a bowl of invigorating French onion soup or 'soupe a l'oignon'. Caramelised onions that slowly impart the aroma and deep brown colour make all the difference here. An easy and quick, low fat recipe of the traditional French onion soup for every occasion. Be it a dinner party or a casual week night dinner, French onion soup will surely bring the old world charm to the table.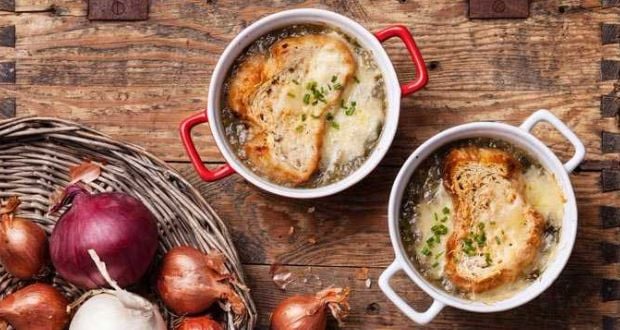 An old world classic that never goes out of style.
Perfect cookies to grace a high tea menu, macarons are meringue-based little French delights made with egg white, icing sugar, almond powder and food colouring. It has ganache, flavoured buttercream and jam sandwiched between two cookies. Here is a gluten-free, raspberry flavoured macaron recipe that the kids would love to indulge in.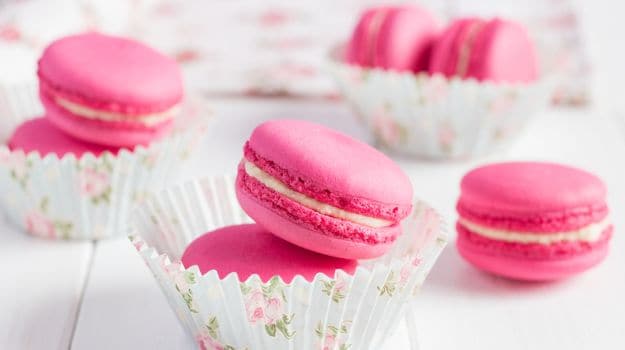 A fresh and unique recipe of macarons, completely gluten-free with raspberry flavour.
Burnt cream, trinity cream or what the world knows as creme brulee is a dessert with a rich custard in tiny cupcakes topped with a hardened caramelised sugar layer. Here is a creme brulee recipe with the essence of tangy lemon balanced by honey and cream, served cold.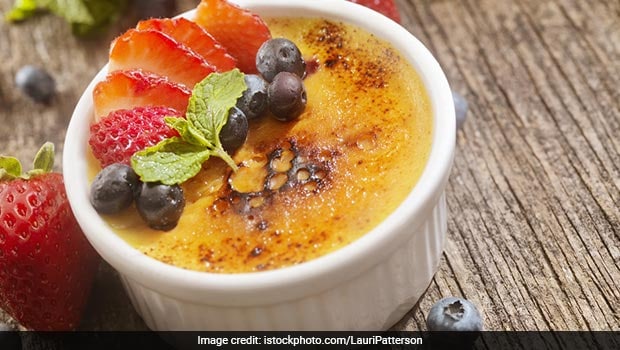 Tiny little cupcake-like of custard with an essence of lemon.


While mastering the art of French cooking might not be easy, but starting with these classic French recipes might be the beginning of it all.
About Aanchal MathurAanchal doesn't share food. A cake in her vicinity is sure to disappear in a record time of 10 seconds. Besides loading up on sugar, she loves bingeing on FRIENDS with a plate of momos. Most likely to find her soulmate on a food app.