Guava Recipes: Imagine a plateful of guava (amrood) sliced evenly and topped with chaat masala. Isn't it an ideal snack to binge on a sunny afternoon? Loaded with tiny edible seeds at the centre, this round or oval shaped fruit comes in a light green in colour from outside and a white to pink flesh from inside along with a mild-sweet flavour and a unique fragrance. Guava fruit has been hailed by our grandmothers as one of the super fruits for its innumerable health benefits besides the versatility.
Guava Health Benefits
Guava is one of the oldest fruits known to the mankind. Native to Mexico, Central America and northern South America, guava is scientifically known as Psidium guajava. It is now one of the largest produced fruits in India. It comes with a host of health benefits that are sure to make you a fan of this wonder fruit, if you aren't one already. Packed with vitamin C, antioxidants and lycopene, guavas can do wonders to your skin and immunity. Being a powerhouse of nutrients, it is also rich in vitamin A, manganese and folate that also promote fertility. With the presence of fibre in abundance, guavas also facilitates smooth digestion


Guavas contain about 80% water that helps in keeping the skin hydrated. They are rich in calcium as they contain 18 gm of the mineral per 100 gm of the fruit, as per the United States Department of Agriculture (USDA). A 100 gm serving of the fruit contains just 68 calories and 8.92 gm sugar. According to Macrobiotic Nutritionist and Health practitioner Shilpa Arora, "guavas are also low on glycaemic index (GI) and do not raise blood sugar levels. It is one of the best fruits for hormonal imbalances hence diabetics and heart patients can also enjoy this nutrition-packed fruit."
And what more, guavas when used in luscious jams, jellies, chutneys, chaats and murabbas adds a unique flavour to it. The versatility of this wonderful fruit is no secret. Let's look at the many guava dishes that you can prepare at home.


(Also Read: 15 Amazing Guava Benefits: Heart Healthy, Weight Loss Friendly And More)
Here Are The Best Guava Recipe To Prepare At Home:
A unique guava recipe to go with your cup of evening tea! Ever imagined the mildly-sweet guavas to be spicy cookies? Here is a recipe that would definitely change the way you look at guavas! With flour, baking powder, custard powder along with chilli masala and chaat masala blended together, added to guava essence creamed with milk and baked to perfect crisp. A sweet and spicy delight!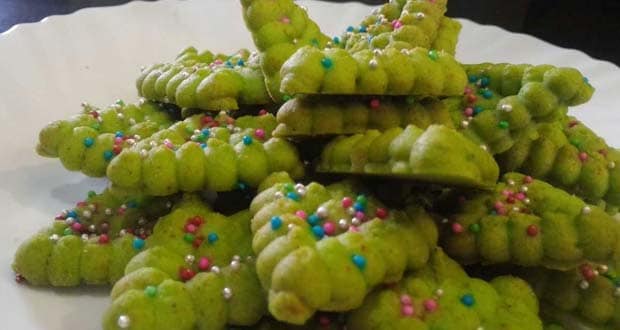 Guava (Amrud) Recipes:
The perfect healthy and delicious cookies to accompany your evening cup of hot tea!
Perfect beverage to load up on during the summer season! Flavoured with guava juice along with thandai mixture and mixed with milk and ice cubes. This is particularly a festive delight prepared during the festival of colours, Holi. You can easily prepare it at home with just three basic ingredients and a few minutes.
Guava (Amrud) Recipes: Smack your lips over a chilled glass of guava flavoured thandai. A festive concoction with a fruity twist!​
No better way to start your day than this super smoothie packed with healthy ingredients! With the goodness of guavas, strawberries, milk and honey, this creamy smoothie is sure to fuel your body for the day. Besides being healthy breakfast beverage, the delectable flavour of this smoothie is sure to appeal to the kids.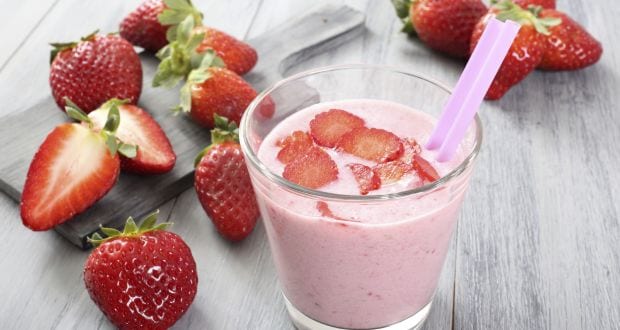 Guava (Amrud) Recipes: Blend up some refreshment with a creamy strawberry & guava smoothie.
Who doesn't like dollops of chutney over our favourite snack? Be it samosas, tikka, kebabs or just chips, a spoonful of chutney makes everything so much better! While mint or coriander chutney might be the most common options, here is a healthy yet delicious guava chutney that you can prepare at home with just a few ingredients. Guavas, green chillies, chilli powder and coriander along with a tang of lime blended together for a thick chutney to go with any snack you wat to relish.


(Also Read: 11 Best Indian Chutney Recipes | Easy Chutney Recipes)
Guava (Amrud) Recipes: A sweet and tangy chutney with guavas, lemon, chillies and ginger.
A Goan delight, guava cheese is fudge-like sweet treat that can easily be made at home. With just three ingredients and less than hour, you can prepare guava cheese at home to be relished as a dessert as it is or along with toasts, sandwiches, etc. This is a perfect high-tea snack to serve.
Guava (Amrud) Recipes: A chewy, fudgy, sticky treat made with fresh guavas. Guava cheese is a popular Goan delicacy. It has a long shelf life.
A salad is always a great idea for a light lunch or dinner! It is easy, healthy and extremely delicious. Prep it up with your choice of veggies and dressing and you are good to go. Here is a salad recipe packed with the goodness of guava, apple, cucumber, sprouts, rocket leaves and cottage cheese, tossed together and topped with a tantalising dressing of dates, tamarind, jaggery and black salt.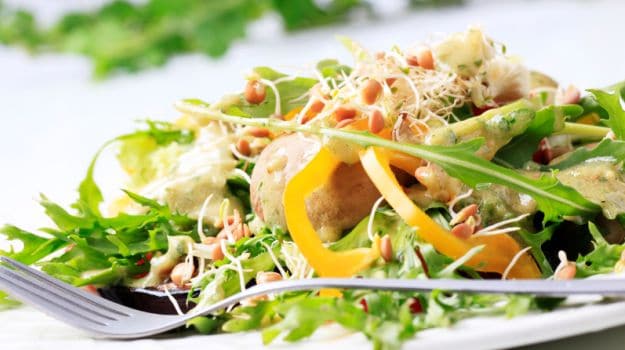 Guava (Amrud) Recipes: An electric mix of rocket leaves, apples, guavas and paneer.
Move over the usual jams and chutneys, here is guava curry that will surely impress your family and friends. Cooked with spices such as cumin, coriander, asafoetida, chilli powder, aamchur, garam masala and turmeric along with tomatoes, curd and a tang of lime, amrood (guava) sabzi is perfect to serve with puris.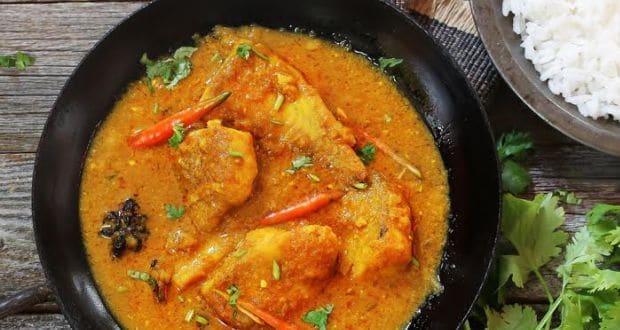 Guava (Amrud) Recipes:A sweet and tangy amrood ki sabzi (guava curry) served with some freshly fried puris.
All you've got to do is cut the guavas in bite-sized pieces and blend them together with all the remaining ingredients. Just make sure you are using the ripe guavas.
9. Guava Cake
Make guava paste and use it to make cheesecake or vanilla cake or any other cake you desire.
Make the most of this wonder fruit and prepare these delightful recipes at home. Let us know your favourite one in the comments section below.