The Traditional Bengali New Year or as Bengalis like to call it Pohela Boishakh or Nobo Borsho, is celebrated around mid April every year. Bengalis all over the world celebrate the festival with much fervour. In Bengali dominated states like West Bengal and Tripura, the festival sees a lavish affair with elaborate fairs and
traditional meals
. According to the Lunisolar calendar followed by Bengali Hindus, Pohela Boishakh marks the first day of the month of Baisakh, which is heralded as the harvest month, and falls around 14th or 15th of April every year. In an agro-based community such as India, the month of March and April are very crucial for the onset of the harvest season, and this festival is celebrated in different ways across various communities and states in India - Baisakhi in North India, Vishu in Kerala, Puthanduin Tamil Nadu, orBihu in Assam. All these festivals revolve around bringing in the auspicious season of harvest.Bengalis start their day by taking a ritualistic bath, and pray to
Goddess
Laxmi and Ganesha. Bengali families clean their houses and paint
alpona (
Bengali version of
rangoli
) in their courtyards. In some regions festivities begin some days in advance. Cultural processions like
Prabhat Pheri
is common in all notable parts of West Bengal. Women dressed in their traditional attires sing and dance to the tunes of Tagore, while indulging in various other cultural and art performances lined for the evening. Like every Bengali occasion, Pohela Boishakh is no mean affair when it comes to food. Bengali women prepare a lavish meal consisting of fish
(
Panta Ilish
), shutki
(dried fish), rice, Channar Dal, Dhokar Dalna and a variety of other non-veg dishes.The desserts, which give Bengalis a unique identity amongst their cultural counterparts, is also prepared with much enthusiasm for all to relish.Bikramjit Ray, a renowned Food journalist says, "Pohela Baisakh is a significant day for commerce that's when the new accounts book - the
Haal Khaata -
is opened by the traders to mark the beginning of the new accounting year. Food wise, all Bengali occasions are associated with lavish meal and desserts. Patishapta is big, and so is Malpua around
Pohela Boisakh
. Lately I've seen many people binging on sweet rice."Affirming the never-ending love of Bengalis for their desserts, Restaurateur and Chef Sabyasachi Gorai says, "I grew up in Asansol, where it would already begin to get hot by the time of Pohela Baisakh, hence I would particularly be attracted toMishti Doi or Bhapa Doi made by my father. We would team it with our favourite Roshogollas. Unlike European desserts, Bengali desserts are not chilled. They are served at room temperature, and so Mishti Doi would be the cool delight for me. Another personal favourite was Tal-er Bora."Here are 10 traditional Bengali desserts you can bring in the Bengali New Year with.
1. Malpua
Recipe by Marut Sikka
The pancake-like dessert fried in
ghee
and dipped in oodles of sugar syrup might give a bunch of extra calories, but it is quite a popular dessert in Bengal. Just have a bite and you would know.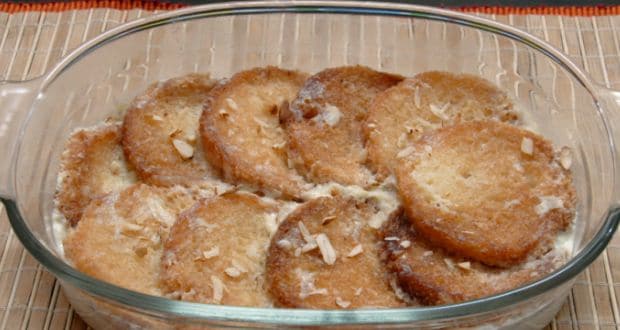 2.
Patishapta
Recipe by Lalita Chakraborty
Thin rice flour crepes, prepared with a filling of coconut and jaggery, Patishapta is bound to melt in your mouth and make its way to your heart forever.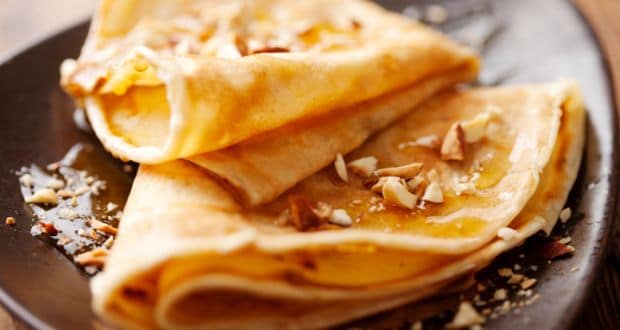 3. Mishti Doi
Recipe by Kishore D ReddyMade by thickening milk and sweetened with jaggery, Mishit Doi is the ultimate cool delight you are looking for in these scorching summer heat.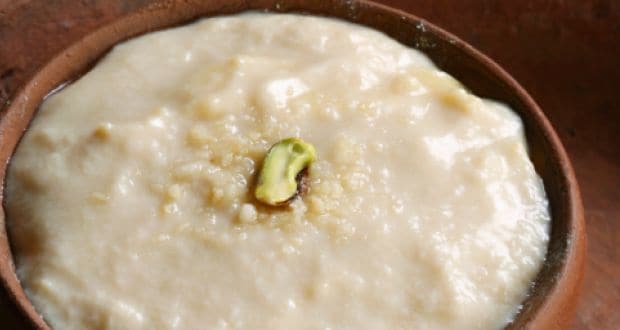 4. Paneer Payesh
Recipe by Niru Gupta
Payesh is a Bengali equivalent of
kheer
. However, this festive favourite is made with a twist of paneer and loaded with goodness of milk, saffron and cardamom.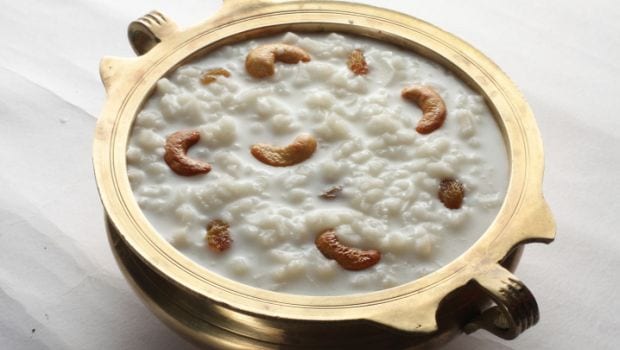 5. Roshogolla
Recipe by Niru Gupta
The favourite spongy delight of Bengal. It is soft, made of fresh
chena
and dipped in oodles of sugar syrup. Ready to binge?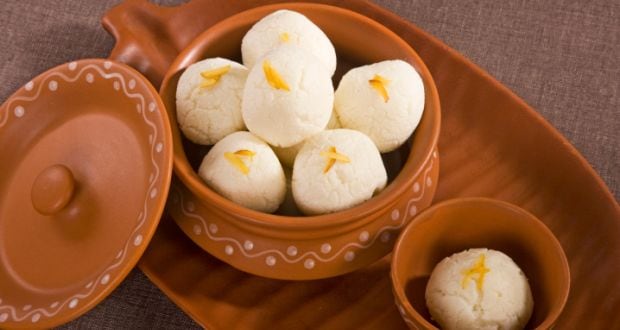 6. Rajbhog
Recipe by Niru Gupta
The lip smacking traditional dessert, made with
chena
and flavoured with
kesar,
almonds and pistachios. We bet you can't stop at one!
7. Narkel Naru
Recipe by Niru Gupta

We have a festive favourite again. These mouth-melting, bite-sized balls are made with the goodness of grated coconut and cooked in sweetened cream and milk.
8. Sandesh
Recipe by Niru Gupta
How can a compilation of Bengali desserts have no mention of the traditional favourite Sandesh? Prepared with sweetened cottage cheese and flavoured with
kesar
and cardamom, they are delectable and delightful.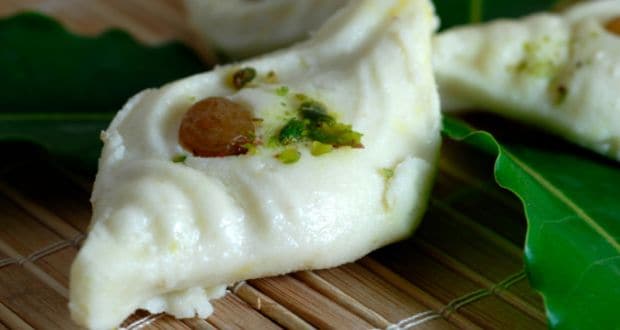 9. Murmura Ladoo
Recipe by Niru Gupta
Up for some nice crispy and crunchy delight? Popularly known as Murir Moa in Bengali, these
ladoos
are made with puffed rice and molten jaggery.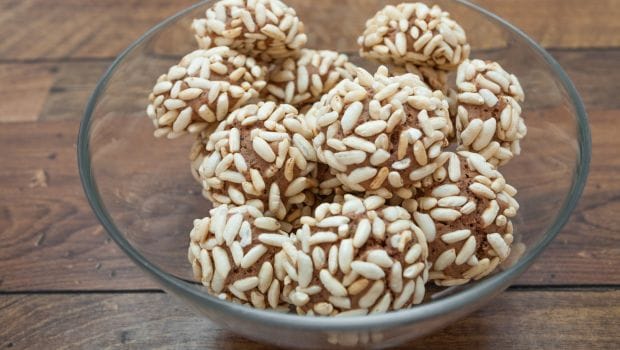 10. Bundiyar Payesh
Recipe by Shormistha Sengupte
Amongst the multiple variants is this
payesh
made with
bundiya
, and sweetened thickened milk. Slurp and smile.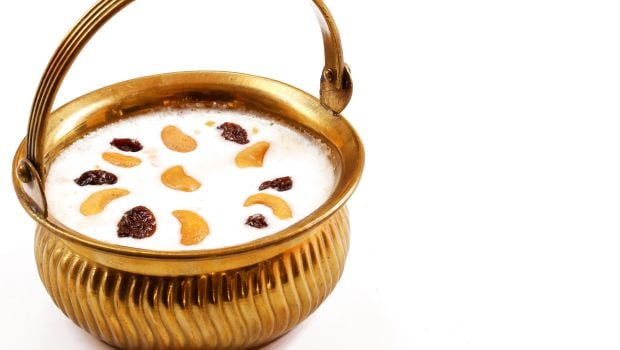 Shubho Nobo Borsho
everyone. Have a sweet New Year!
About Sushmita SenguptaSharing a strong penchant for food, Sushmita loves all things good, cheesy and greasy. Her other favourite pastime activities other than discussing food includes, reading, watching movies and binge-watching TV shows.