"Pizza is a very young bread," says chef Armando di Fillipo at the Movenpick Hotel in Bangalore. I have always held
Italian food
to be quite tough to do anywhere outside Italy, given that the cuisine- cuisines really, because regional Italian food can be as diverse as
Indian
- is really based on the freshness of some incredible local ingredients there. But sometimes, you are in for a surprise.So much has been written about
Italian food
. And yet no one quite talks about the breads; their number and kind as varied as the regions in Italy. There are many kinds of wheats that grow in Italy-durum, the hard wheat, used to make pasta is just one of the varieties. Puglia is the "bread bowl" but each region has
baking traditions
of its own.
Chef Armando is just the right person to talk about these because for years he worked in a family-run bakery and restaurant (his father and uncle are both chefs and owned restaurants) before coming to India, the country adopted by his mother who has been here for 25 years. Bread is his passion. And you can see it on the table and in his talks.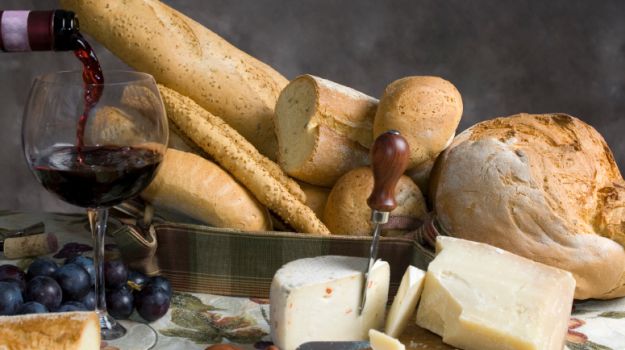 Pizza, of course, as the chef points out, is just a bread; a modified focaccia. It was just a way to use leftover dough-stuff it with cheese and tomato and ham, until the demand in America (that saw a large scale Italian migration, especially from the southern regions of Italy) for such food stuffs picked up and the pizza was born.
If you allow him, however, chef Armando can turn out different breads for you, far more interesting, and take you through regional differences. In Italy, baking is still practised at home, though for bread, it was usual to have one large oven for an entire village. Bread would be baked in it for the entire week, women from the villages doing this themselves-much like the sanjha chulha culture of Punjab. And from this personalised attention to baking have developed not just some of the phenomenal cakes and desserts but breads that change shape, dough and the quantity of oil used, plus the flavouring, as we change regions.
There are apparently more than 350 types of breads in Italy; and about 250 are available readily. Most are leavened, some are like crackers, while still others thick and spongy with enough oil in them. Flat breads are extremely popular in central Italy and include Tuscany's rosemary-flavoured schiacciata, Romagna's piadina and Emilia's crescentina and gnocco. Some are fried, most baked.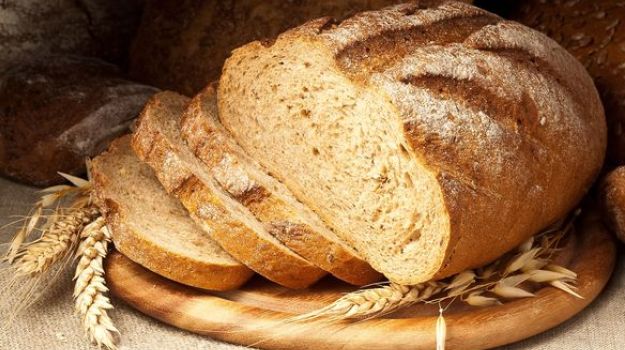 The Bread Guide
Here's a simple guide to picking Italian breads -
1. Ciabatta: This is the bread from Verona; and a relatively "young " bread too, created only in the 1980s as a response to the French Baguette. The water content is very high-almost 90 per cent-and thus this is a hard bread. You can make small loaves to make a panino (sandwich).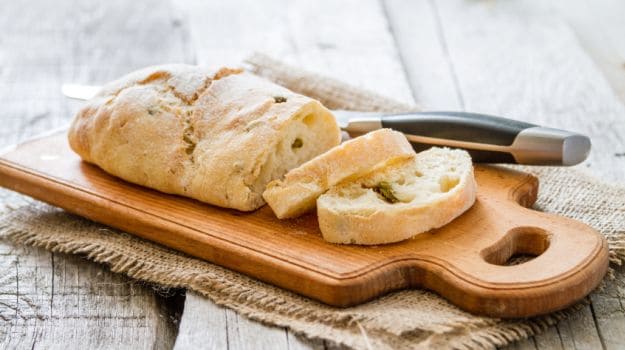 2. Pane di Mais: This is the corn bread from Abruzzo. The loaf is oval and black on the outside. One of its variations is the potato bread, linked to Easter traditions; it is made by adding to the classic boiled potatoes, olive oil, eggs and milk. This stays for a long time.
3.Pizza Bianca: If you have been to Rome, you cannot have missed this. This is just plain bread sprinkled with salt on top. Sometimes, it can be stuffed too. This may remind you of the "focaccia". But Focaccia, as the chef explains, is Genovese. The "Roman focaccia", in contrast, has almost no oil in the dough and also uses chilli flakes on top.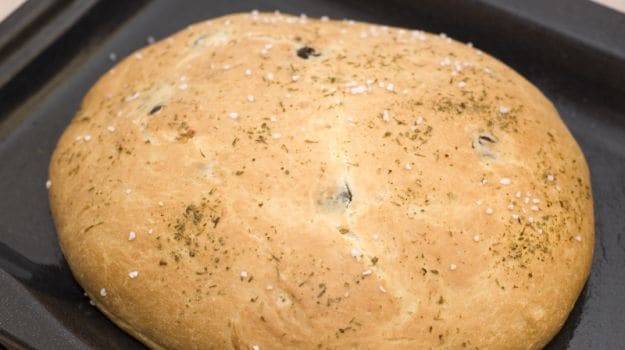 4. Tarale: They are from Puglia, and pretty famous for their version of the easy-to-eat pretzels! In Napoli, instead of olive oil, pork fast and fennel may be added.
5. Rosetta: Also known as the Michetta, this is bread from Lombardy. It is a white bread, shaped like a small rose, and empty from the inside. You can also stuff the michetta with mortadella.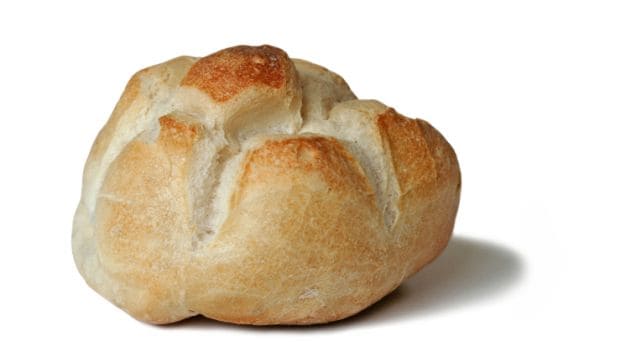 6. Carta da Musica: From Sardinia, it is unleavened and called that because it is as thin as sheets of paper! This is similar to Arabic bread.
In general, points out the chef, bruschetta is just left over bread. The antipasto of course uses a variety of toppings to recycle bread. But he also suggests a number of other traditional Italian home ways to do this: You could make bread lasagne, layer it with cheese and sauce and meats and bake, or even a bread cake-soak leftover bread in milk, sugar, with whisked eggs and bake, and top it with zabaglione sauce.
Bread, after all, is religion.
Disclaimer:
The opinions expressed within this article are the personal opinions of the author. NDTV is not responsible for the accuracy, completeness, suitability, or validity of any information on this article. All information is provided on an as-is basis. The information, facts or opinions appearing in the article do not reflect the views of NDTV and NDTV does not assume any responsibility or liability for the same.