Think of Punjab and you can imagine its earthy heritage of lush green fields and robust lifestyle. What makes Punjab different from the other states is its culinary treasure, it is a state synonymous with food. Punjabi food is a lot like Punjabis - rich, robust and full of life. Bold textures and hearty ingredients are what make Punjabi cuisine so popular all across North India.
Going back to history, the partition displaced a whole lot of communities and as soon as they found their feet, it led to the beginning of the restaurant culture. Various roadside eateries sprung up, especially alongside the highways and Punjab became popular for its dhaba food. This is one cuisine that has survived civilisations, colonialism and partition to make its own mark.
One of the most impressive things about Punjabi food is its variety. While meat lovers can never have enough of the evergreen Butter Chicken, Bhuna Gosht, Tandoori Chicken and Amritsari Machchi, vegetarian fare is equally delightful. Sarson ka Saag, Chole Bhature and Dal Makhni are just a handful of vegetarian Punjabi specialities with fans across the globe.
Punjab is home to authentic tandoori food. It is believed that the 'tandoor' originated in Persia and was introduced to India by the Arabs. Back in the day, people living in the Punjab region were the first ones to learn the art of cooking with the tandoor. It is believed that tandoori chicken was invented in Peshawar as recently as the 1930s and became popular thereafter.
It is interesting to know that a couple of star Punjabi delicacies like the Butter Chicken and Dal Makhni, were an outcome of culinary experimentation. It is believed that both the dishes were the brainchild of Kundan Lal Gujral (founder of the famed Moti Mahal restaurant). The idea triggered off when he invented the famous makhani gravy to preserve the chicken tikkas that would sometimes dry out in the absence of a refrigerator in those days. He would just simmer those tikkas in a buttery tomato gravy, which gave birth to the legendary butter chicken.
Despite being the land of five rivers, you won't find much seafood on the menu. Fish is their favourite but not in curries. Deep fried and skewered fish delicacies are quite popular, including Machch ke Sooley, Fish Kebabs, Fish Tikkas and Amritsari machchi.
Since the state boasts of being one of the largest consumers of milk, you will never sit down to eat in Punjab without a glass of lassior chaach by your side. Moreover, being a wheat producing area, Punjabis are known for experimenting with breads. naan, rumali roti, kulchas (stuffed bread) and paranthas are some of the popular bread varieties here.
People in Punjab are also passionate about cooking with gheeand butter. Most star curries are cooked in 'desi ghee' and breads to go with them are served 'makhan mar ke'. Spices are like garam masala, coriander powder, cumin and carom seeds are used generously. The key is to perfectly balance the different flavours, so that no single flavour becomes overwhelming.
Learn from our specialist chefs and lay out an elaborate spread as we bring you ten classic recipes straight from a Punjabi kitchen.
Recipr by Chef R John, Moti Mahal, Daryaganj, Delhi
Presenting, the classic butter chicken that is unknown to none. Juicy chicken pieces bathed in a creamy gravy bursting with autentic flavours.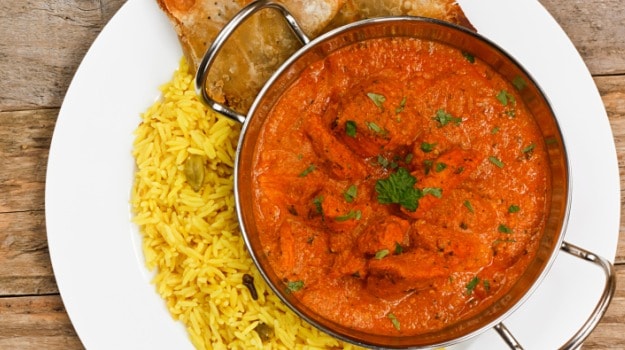 2. Sarson Ka Saag Aur Makki Ki Roti
Recipe by Chef Roopa Gulati
Palak, bathua and sarso saag come together to create a sensation with hearty makke ki roti. Simple, savoury and full of rustic flavours.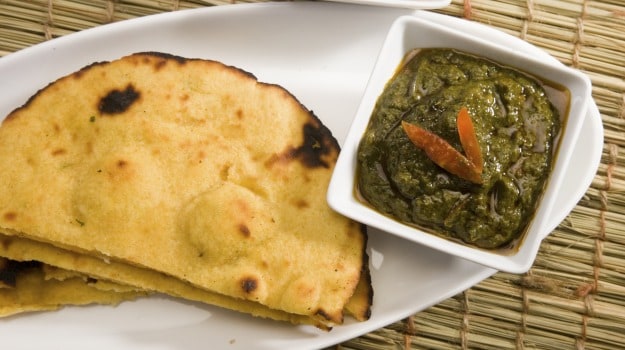 Recipe by Chef Aditya Bal
Hard to resist, tandoori food never fails to please one and all. Chef Aditya Bal shows you simple steps and tricks to create some tandoori magic right in the comfort of your home!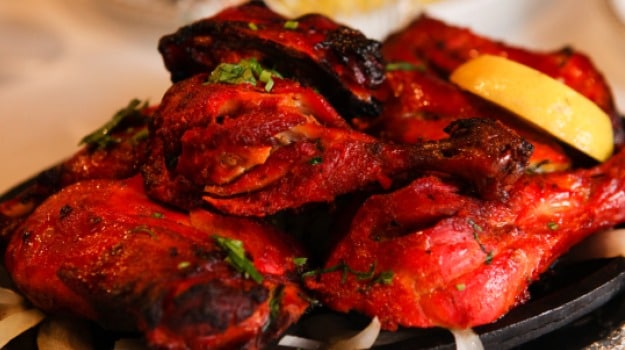 Recipe by Aditya Bal
Talk about Punjabi food and the popular chole bhature can never be given a skip. The dish has become one of the favourites with people across the country and is also one of the must try Indian delicacies.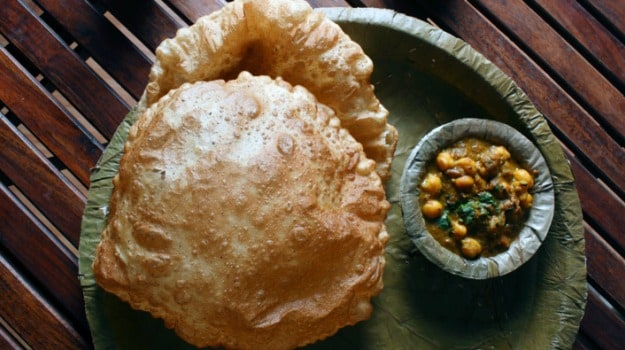 Recipe by Chef Gunjan Goela
Boiled chickpeas wrapped in a flavourful mix of masalas and cooked to perfection. A quick fix for an afternoon meal or a great option for a hurried weekday dinner. This recipe will be loved by one and all.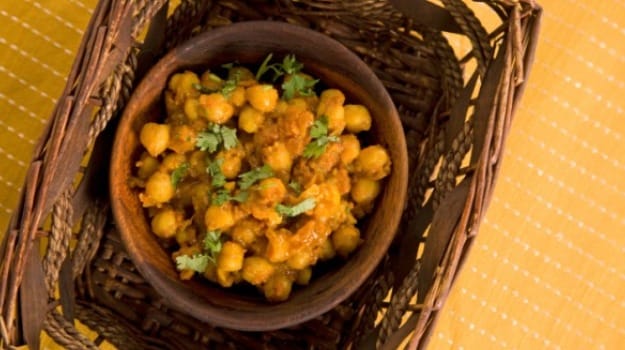 Recipe by Chef Niru Gupta
From the local highway dhabas to some of the most sophisticated five star hotels - Dal makhni finds its dedicated space on menus across eating joints and resturants and beyond all cultural division. Master the art of cooking the queen of all dal preparations.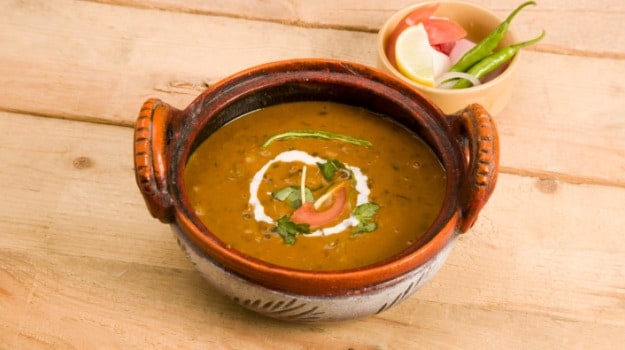 Recipe by Chef Ashokji, Ashoki Da Dhaba, Punjab
A treat for all fish lovers. Beautiful pieces of fish, coated in a spicy batter and deep fried to a golden perfection. Garnished with a sprinkling of garam masala and a dash of lemon juice for that extra zing.
Recipe by Seema Chandra
Wonder why the food served by those simple, roadside dhabas is so distinctly flavourful? They make the most of local spices and rustic techniques and unadulterated recipes handed over by generations. Here's an authentic recipe of dhaba dal.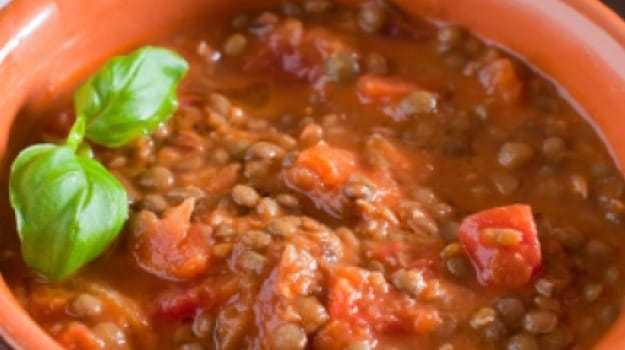 Recipe by Chef Aditya Bal
For that unexpected dinner party, you can never go wrong with these quick, paneer bites. Soft and tender chunks of paneer, coated with a mix of masalas, grilled hot on skewers.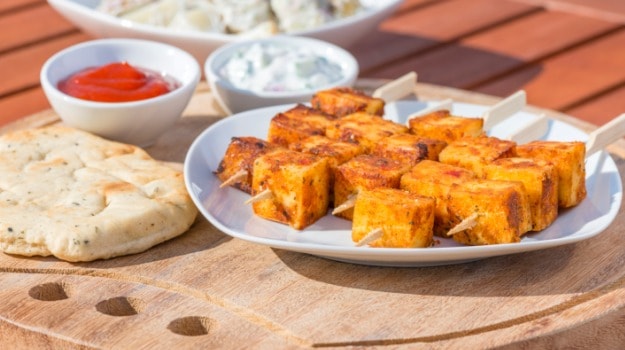 Recipe by Marut Sikka
Chef Marut Sikka brings you a perfect Punjabi recipe that will add stars to your dinner party. This is a no oil, no ghee recipe including chicken pieces cooked in a blend of masalas, milk and cream.