Your hair adds so much to your personality, wouldn't you agree? It doesn't really matter if you wear it short or long, if you have healthy hair it can elevate your look instantly while rough ends and hard to battle split ends can be disastrous. When it comes to hair care, it is almost like a ritual that you need to follow religiously to achieve best results.Some of the most basic and everyday acts - as simple as hair wash - can make a world of a difference to your hair health. You can also read up about the concept of hair spas and how you can make use of them in the comfort of your home. This piece is dedicated to the importance of hair conditioning. Of course there are cosmetic conditioners that are available in the market, but its application and the idea behind hair conditioning certainly needs some demystification. Hair conditioning is an intrinsic part of hair care according to experts. In today's day an age we expose our hair to so much pollution and stress, that it becomes very important for us to make sure to tend to those locks, and if the need arises, even go back to some traditional remedies.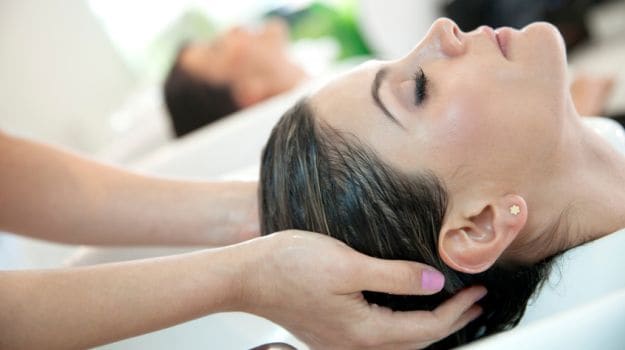 Photo Credit: I Stock

Why is Hair Conditioning Important?
Ever wondered what your hair goes through everyday? You leave it open and it bears the brunt of heat, pollution and sweat. Don't even get us started on the many hair styling procedures, coloring, etc that strip nutrients off your hair making it look dry, limp and lifeless. It is then when conditioners step in to give back your hair those lost nutrients. While shampooing cleanses your hair off dirt, conditioning helps in damage control and repair mechanism.(How to Maintain Healthy Hair: 7 Hacks You've Been Missing Out On)

Beyond Basics: How to Use Hair Conditioner
Conditioning is like an after thought for many, but believe us, it is more than just applying a cream on your damp hair, leaving it for a few minutes and rinsing it off. Here are a few things that one MUST know about hair conditioning -
- Know your hair type and accordingly go for the conditioner that would suit you the best.
- Never apply conditioner on the roots of your hair or scalp.
- Conditioner should be applied an inch away from the roots, evenly throughout the body of your hair right till the very end.
- Two-minute mantra doesn't necessarily apply for all. Longer hair would need the conditioner to be left for long, i.e. - 5-8 minutes.
- Keep rinsing till the water runs clear of any bubbles/conditioner residues.
- A serum application post shower can enhance the efficacy of your conditioning.
(Go Natural: 7 Home Remedies for Quick Hair Growth)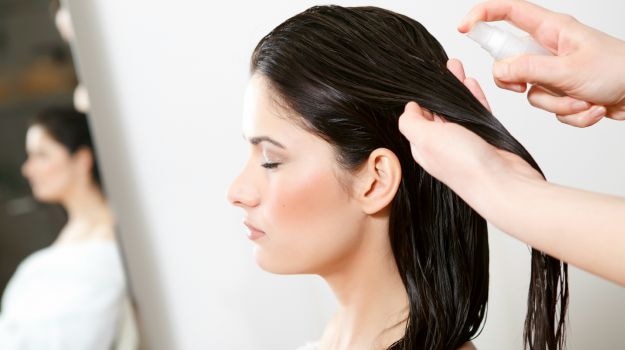 Preconditioning - For long hair, pre-conditioning can do wonders. Dampen your hair with tepid water and apply conditioner. Tepid water would help in opening your hair cuticles, thereby facilitating soaking of essential nutrients. Leave it for few minutes, then rinse, shampoo and condition again. Long hair is more damage prone; preconditioning can ensure giving that extra care and nourishment that long hair requires.
Essential oils - The late Victorian era saw the boom in the use of Macassar oil as hair conditioner. Using oils for hair conditioning purposes is not a new concept. From almond oil, castor oil, olive oil, mustard oil to coconut oil and many others; oiling as a precursor to shampooing has been a traditional practice across many countries, including India. Contemporary cosmetic conditioners combine the nourishing properties of these essential oils with ingredients like silicon, humectants and acidity regulators to nourish the hair from inside out, to reconstruct damaged areas and maintain the pH level. Oils are also combined with other herbal agents like yogurt, fruits like bananas, and other items like reetha, mehendi, shikakai, and amla to make hair nourishing packs and masks.


Leave-in conditioners - These are used after one has finished washing the hair. Once the hair is relatively dryer, you can opt for a leave-in conditioner to help de-tangle and add that extra lustre and sheen to the body of your hair. There are many variants available in the market, from the rich creamy ones to the silicon-based varieties that are light and velvety in texture. Leave-ins or serums primarily help in taming unruly, curly or highly frizzy hair. You can also use them to get that extra smoothness, shine and to bind together the outer body of the hair strands. Leave-ins are desirable for those with extremely thick, heavy or unmanageable hair whereas serums are relatively inexpensive and light, apt for short to mid-length hair.
Excess use of these may make your hair look greasy and oily.
Natural conditioning: DIY @home
Just the way you can make natural, herbal hair packs and masks at home, you can also create your own conditioner. A handful of ingredients like bananas, yogurt and others can come together to replace your market brought conditioner. Following are some recipes that you can easily try at home:- Two tablespoons of sesame seed oil and aloe vera gel can be mixed in half a cup of curd along with a tablespoon of olive oil.
- 1 cup yogurt, 1 egg, juice of one whole lemon, 1/4 cup of milk/coconut milk
- 1/2 cup of shea butter, 3 tablespoons of apple cider vinegar and 1 avocado
- 1 banana with 2 tablespoons of honey and olive oil/coconut oil
- Blend together the respective ingredients and apply on your head. Unlike the cosmetic counterpart, natural conditioners are safe to apply on the scalp and hair roots. You can soak a towel in warm water and wrap it around your hair for a deep-conditioning effect.
- Milk, coconut milk, eggs, yogurt, mayonnaise, honey, oils and lemon - all these are some of the most easily available, everyday ingredients that can go into the making of your natural hair conditioner.
- You can also opt for natural rinses for that enviable lustre and conditioning. Giving a final rinse with beer or a combination of water and apple cider vinegar.
(This content including advice provides generic information only. It is in no way a substitute for qualified medical opinion. Always consult a specialist or your own doctor for more information. NDTV does not claim responsibility for this information.)