Dill, the delicate, fern-like
herb
has adorned many culinary creations, lending itself not just to the final touches of the presentation but tuning up the flavour quotient as well with its distinctive taste. Talk about
fish
and dill, and it's a match made in heaven. The slight pungency that entails the otherwise sweet tasting herb works wonders in adding that punch to subtle dishes or rich
creamy sauces
. This is the reason why most often you will find chefs sprinkling some dill sprigs in sour cream dips, rich soups, cured salmon, and various
salad dressings
.The best way to enjoy the flavour of dill is to have it fresh. Though it is an ingredient with prominence in Russian and European cuisines, in India too, it is readily available in supermarkets and gourmet stores. It is also available in the dried version, which works as a good quick-fix to perfecting the final taste of your dish.
Dill seeds
are extensively used, and they quite resemble caraway seeds in terms of flavour.Like its other counterparts, this herb comes with many health benefiting properties. Ancient medicinal practices mention that it is good for digestion and helps in dealing with intestinal gas. It is a rich source of antioxidants and minerals such as
calcium
, manganese and iron. It is said that the oil present in dill has anti-bacterial properties and the herb also brings about a relaxing effect, thus aiding those affected by
sleep disorders
.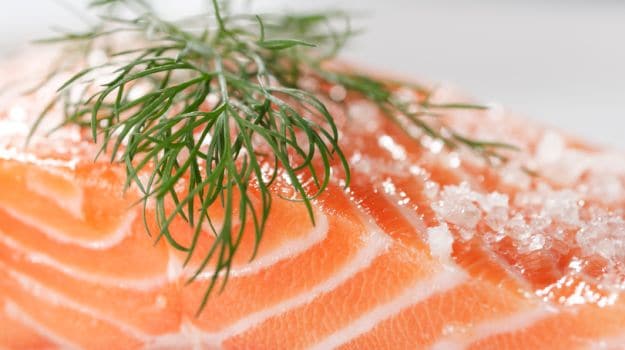 Cooking with Dill
If you are the kind who takes herbs very seriously when it comes to cooking, then the best way to keep up with its fresh supply is to
grow it at home
. It is a simple process and all you need is a small space near your window sill or the terrace/ balcony. But if you don't have the time to tend to a herb garden, then the store-brought fresh variety or the dried bottled version are good alternates too.Using dill in salads is the perfect way to enjoy its natural flavour. Pick delicate fresh sprigs, chop them roughly and add to the mix of veggies and fruits. A tried and tested recipe is to toss the herb along with chopped cucumber, onions,
carrots
, apple, and
pomegranate
, dressed in a lightly spicy vinaigrette. Like fish and dill, cucumber and dill complement each other really well and they make a great
summer cooler
combo. A note to remember is to use small measures of the herb and add it during the final stages of cooking or assembling as it tends to overpower the final flavour of the dishes.Dill goes very well with dips too, especially cream cheese or
yoghurt dips
. All you need to do is put together hung curd/ cream cheese, chopped garlic, chopped walnuts, basic seasonings and dill sprigs, and whisk lightly. Serve it with spicy crisps or vegetable crudites. You can also use this herb to top your
sandwiches
or burgers, which will help in sprucing up the flavours.While cooking with dill, try to understand its flavour and with what other ingredients it could pair well with. Once you get the hang of its taste, coming up with different recipes will be a piece of cake. Some ingredients which team well with dill include summer squash, cucumber, melons,
oranges
, apple, potatoes, parsnips, carrots, etc. While we all know that dill pairs effortlessly with fish like salmon and tout, it also goes well with egg and
chicken dishes
. You can use it in soups, stir-fries,
curries
, roasts, and baked dishes as well.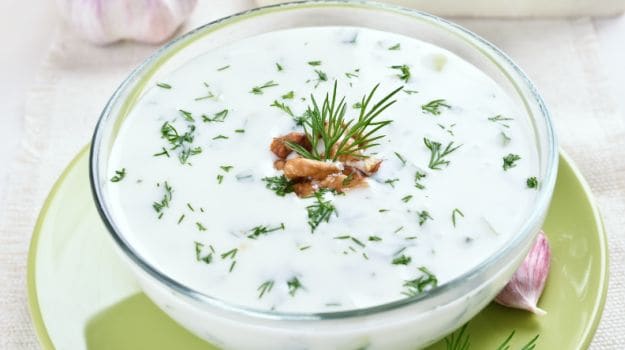 Storing Dill
If you are picking fresh dill make sure that the leaves are firm and not brittle for maximum flavour. Once you pick them, wrap them in a damp paper towel and store in the
refrigerator
or you can make a bunch and place the stems in a jar of water. You can even clean and chop them and keep refrigerated in an airtight container.
Recipes to Try at Home
Here are three simple recipes to make the most of dill –
1. Finger Sandwich
Recipe by Chef Joey Mathew
Nothing shouts out tea time snack more than finger sandwiches. Try these delicate smoked salmon sandwiches with dill and cream cheese.
For the recipe, click
here.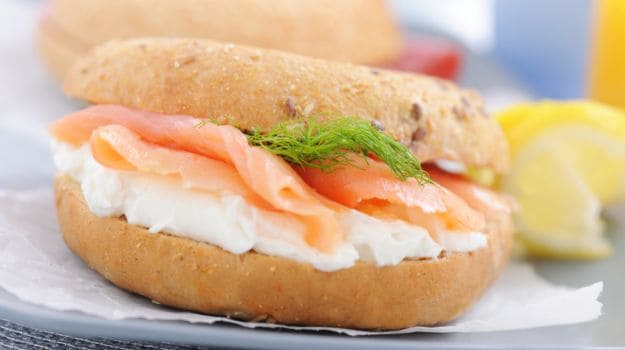 2. Cucumber & Pumpkin Seed Salad
Recipe by Chef Vicky RatnaniRefreshing cucumbers doused in dressing and sprinkled with pumpkin seeds and dill leaves.
For the recipe, click
here.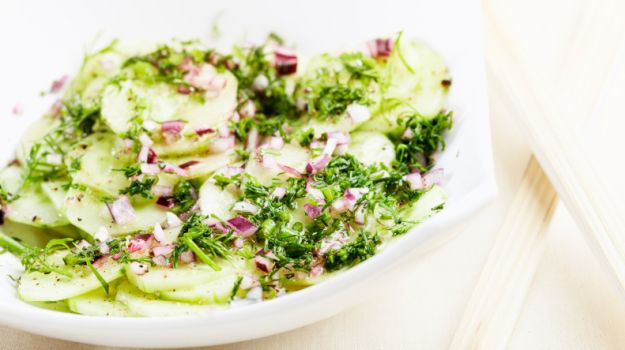 3. Russian Buckwheat Blini
Recipe by Plavaneeta BorahNothing like kick starting the day with a delicious breakfast treat. This traditional Russian dish is made using buckwheat. You can top it with cream and smoked salmon and finish with dill.
For the recipe, click
here.