5 Offbeat Restaurants in London for Casual Dining
Anoothi Vishal | Updated: November 18, 2016 12:40 IST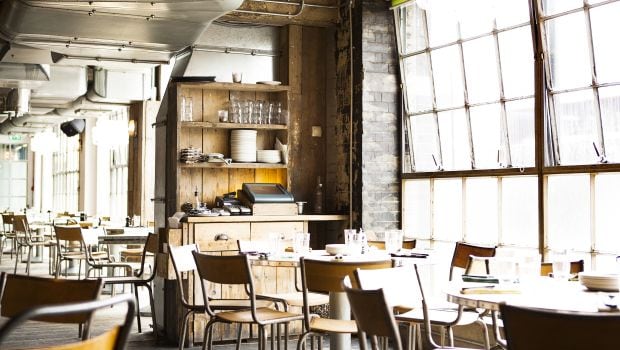 I don't run into Hugh Grant there but Notting Hill is as London chic as Hollywood portrays it to be. Cobbled streets, green sidewalks, faux Victorian facades and Portobello road cafes—it's as if time stands suspended, Brexit may or may not have happened here, and the outside world may as well not exist. My AirBnB—an entire apartment on rent—is suitably artsy. Owned by a photographer who now lives in London, this is an airy, cheerful, minimalistic one bedroom house with posters of La Dolce Vita and Boris Becker, allowing you to revel in fantasies of the European arty life of the 1980s. For three days, I allow myself to believe that I am an insider, not the usual central London tourist doing all the usual things.

London, of course, is where so many of our own food trends in Delhi and Mumbai arrive from. Endamame truffle dumplings, check. Hoppers, check. Even modern Indian food, check, check. Self-anointed foodies and increasingly restaurateurs and chefs comb the central boroughs for interesting ideas to take back home. If Sexy Fish opens one summer, you will have the whole of Delhi talking about it and quite a few wanting to copy that menu.
On the other hand, if you are pretending, like I am, that you are bored of metro high life and want to engage in some truly hipster experiences, London offers all kinds of possibilities. In September, when the weather was still warm, I did exactly that. Here's my pick -

1. Breakfast on a Boat - Leela Boathome

London is as much a city of waterways as any other European capital, only we don't think of it like that. Leela Boathome is just a short walk from my flat; the shock of finding it when you've walked through a gate into what you assumed was a garden, as great as the pleasure of drifting on it through the Regent's Canal to the neighbouring borough of Camden. The day I walk in, there's breakfast that's been booked on a green strip of lawn by the canal. It's served by the owners who own Leela —fresh juice, sparkling wine and strawberries and cream, all served under a tree.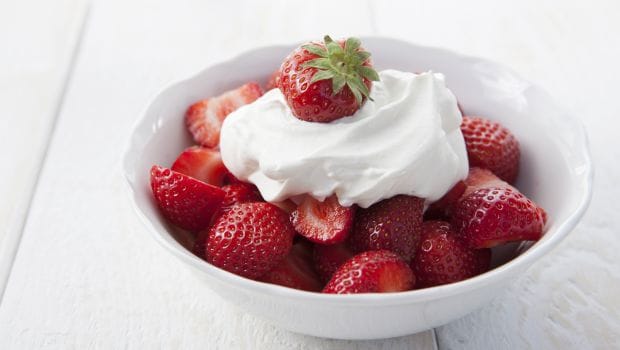 2. Camden Town Brewery

And then we are off to Camden by boat. The open air market here is a must for anyone interested not just in live music but also in food. Scores of stalls sell the artisanal and the new. Nitro ice cream has gone pop—ever since Heston Blumenthal experimented with it a few years ago. It has been getting steadily democratised. Here we find it, perfectly cold and convenient, in flavours other than bacon. There's a lot of craft beer going as well and if you stop by at the local pub, be sure to drink that lager from the eponymous Camden Town Brewery. The craft beer was acquired by beverage major Anheuser-Busch InBev late last year and craft beer enthusiasts cried foul. But regardless of it now being part of the great industrial family, the lager is still fresh and zingy and there's nothing like drinking it here in Campden town itself.



3. The Shed, Notting Hill

If you are a hipster, you can't not do a farm-to-table restaurant. The Shed, run by the Gladwin brothers, who grew up on a farm in west Sussex, does a credible job of it and is quite a chic hot spot. The small-plates restaurant serves up English food tapas style and you could dig into the likes of goats cheese with honey, hazelnuts and thyme, beef cheek with apple mustard, beetroot cured pollock with fennel, or the superlative hake and wild garlic. The place is full of locals and that is always a good sign.




4. The Mayor of Scaredy Cat Town

Many Londoners will tell you that Shoreditch is no longer hipster cool, that it has gone mainstream. But the jury is still out on that one. And considering so many Indians have not been to this east London district, a bar crawl is mandatory. Speakeasies are trending in London everywhere. Artisanal gin and gin-based cocktails are what you should try out; so many places are distilling their own botanicals-infused spirit.

The Mayor of Scaredy Cat Town is a stylish speakeasy in Shoreditch and if you don't know what to look for, you will never find it. Located beneath the breakfast club, it encourages complete secrecy. You must pretend to be going to the other restaurant, tell the staff that you are here to see the mayor, and only then do they usher you in. Chic cocktails meets tins of er cat food!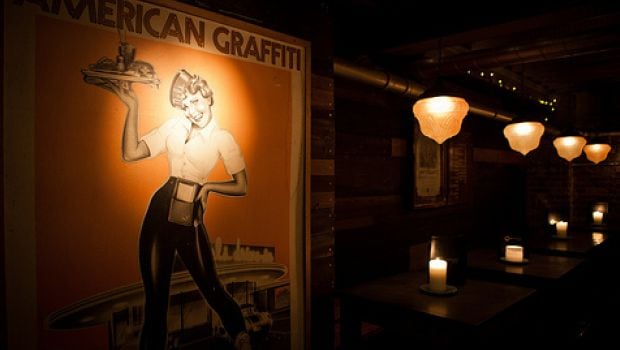 Picture Courtesy: The Mayor of Scaredy Cat Town

5. Melt Room

If you are in London, you can't not do SoHo. However, many times snobs warn you that it is no longer hipster or notorious. Duck and Rice, the Alan Yau restaurant—no, it is not a "pub", despite the Prspeak – was vigorously recommended by a number of society types. It doesn't quite bowl you over. It doesn't quite serve Cantonese. And it is certainly not off-mainstream. If you do want to do hipster and unique, try Melt Room in the same district, an entire space devoted to grilled, cheesy sandwiches. It is delicious. And if you do breakfast, you can get a pretty good benedict melt too.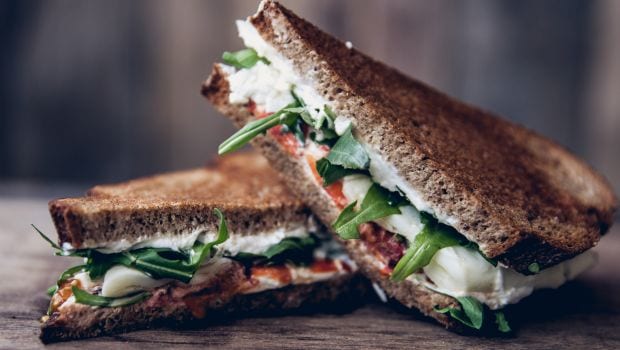 Picture Courtesy: Melt Room
About the Author:
Anoothi Vishal is a columnist and writes on food for The Economic Times and NDTV Food, and runs the blog amoveablefeast.in. She tracks the business of restaurants and cuisine trends and also researches and writes on food history and the cultural links between cuisines. Anoothi's work with community-based cuisines led her to set up The Great Delhi Pop-Up three years ago, under which she promotes heritage, regional and community-based cuisines as well as researched and non-restaurantised food concepts. She has also been instrumental in reviving her own community's Kayastha cuisine, a blend of Indo-Islamic traditions, which she cooks with her family and has taken across India to a diverse audience.
Disclaimer:
The opinions expressed within this article are the personal opinions of the author. NDTV is not responsible for the accuracy, completeness, suitability, or validity of any information on this article. All information is provided on an as-is basis. The information, facts or opinions appearing in the article do not reflect the views of NDTV and NDTV does not assume any responsibility or liability for the same.