Oats Recipes: Picture a bowlful of oatmeal soaked in steaming hot milk topped with your favourite crunchy nuts, berries, fruits and seeds. Aren't you already slurping? Oats are one of the most popular breakfast options for those who wish to start their day on a healthy note. Oats are quite versatile as well and can be prepared and eaten in various forms. From milkshakes and smoothies to porridge, khichdi and even desserts, oats can be relished in a number of delectable dishes. Did you know that oats are designed to be that superfood that can suit all your needs? From a quick snack for your hunger pangs to a quick breakfast fix or a light and hassle-free meal, oats can be a fulfilling option for all.
Health Benefits Of Oats
Besides being a versatile ingredient to a number of recipes, oats have a host of health benefits that can't be ignored. Although oats are light on the stomach, they are packed with fibre and essential nutrients that keeps our system going. Since they are low on fat, oats may also help you shed some kilos. Being rich in fibre, oats help you remain full and prevent binge-eating and also promote digestion. Let's look at more health benefits of oats.


1. Maintaining Blood Pressure: Oats are a rich source of avenanthramides, which are known to suppress high blood pressure by producing nitric oxide gas that helps in the smooth movement of blood through the vessels.
2. Promotes Heart Health: Packed with soluble fibres that help in lowering cholesterol levels along with beta-glucan, which is a lipid-lowering agent, oats are said to be ideal for people suffering from heart ailments.


3. May Help Diabetics: The beta-glucan compound in oats prevents the absorption of glucose into the bloodstream creating a dramatic effect on the insulin levels and blood sugar that helps in maintaining the sugar levels of the body.


4. Promotes Weight Loss: The soluble fibres break down the food faster thus helping with easy digestion and shedding the extra calories, resulting in weight loss, while the beta glucan fights the hunger-fighting hormone called cholecystokinin.


While oats are known to help in weight loss, these easy oats recipes for weight loss would definitely make you swoon over the super food. These are quick, scrumptious and easy-to-prepare at home.
Here are 5 Best Quick Oats Recipes For Weight Loss:
The quintessential breakfast option, porridge is an easy, quick and fulfilling dish that is packed with multiple nutrients. Here is an oats porridge recipe with double the health benefits, delicious than ever and just too easy-to-prepare. Packed with oats, flaxseeds, sesame seeds, raisins, apple and cinnamon, this would be your go-to dish to kick-start the day on a healthy note.


(Also Read: Oats Porridge: Four Exciting Recipes to Spruce Up Your Breakfast)
Oats Recipes For Weight Loss: This delicious recipe with organic oats, apples, cinnamon, flax seeds and a pinch of honey is the perfect way to start your day.
Comfort food at its best, khichdi is a whole meal in itself that is feather-light on the stomach yet packed with all things essential. Easy, quick yet super delicious, here is an oats khichdi recipe packed with nutritious moong dal and oats cooked with spices and veggies. It is a super light meal that is easy-to-digest and perfect to shed those unwanted kilos.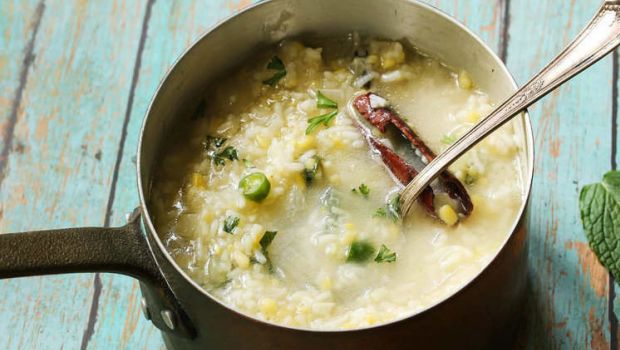 Oats Recipes For Weight Loss: Oats khichdi makes for a good, nutritious and healthy meal on a busy day.​
As the name itself suggests, this idli recipe made with oats, urad dal, chana dal, curd, carrot and spices is the perfect lunch option to relish. Since it is low on calories, it is an ideal option for those looking to lose weight. This oats recipe for weight loss is a great balance of taste and health.
Oats Recipes For Weight Loss: These idlis are ideal for those who are calorie conscious.
A sweet treat that doesn't add up to your calorie count! Oats and yogurt porridge parfait is a great breakfast option to start the day with. Packed with highly nutritive ingredients like oats, milk and pistachios, this is a quick, easy and wholesome meal to prepare at home. A five-ingredient recipe to prepare within a few minutes!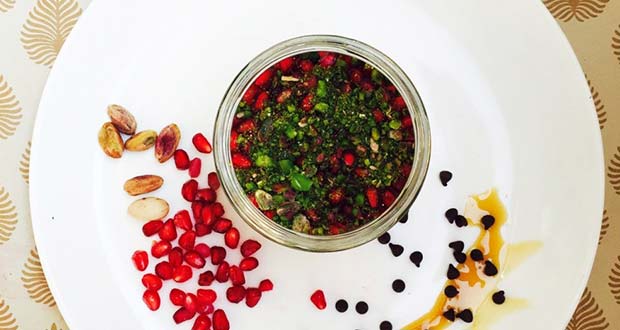 Oats Recipes For Weight Loss: This parfait recipe satisfies your sweet tooth without adding to your calorie count. A high on protein breakfast that energizes you and keeps you fit.
Do you also feel those hunger pangs in the afternoon when your energy seems to be wearing out? High-five! This energy bite packed with nutritious ingredients such as walnuts, berries and oats is exactly what we need during those vulnerable hours. Made with whole wheat, walnuts, oatmeal, coconut and blueberries, these delicious cookies would do the satiating job without adding up on the weight.
Oats Recipes For Weight Loss: Walnuts and blueberries take center stage in this nutrient-dense mini energy bite.
Prepare these quick oats recipes for weight loss at home and let us know what you liked the best in the comments section below.
About Aanchal MathurAanchal doesn't share food. A cake in her vicinity is sure to disappear in a record time of 10 seconds. Besides loading up on sugar, she loves bingeing on FRIENDS with a plate of momos. Most likely to find her soulmate on a food app.