Glancing out of his winter window, F. Scott Fitzgerald said, "Life starts all over again when it gets crisp in the fall." This winter, don't indulge in anything that is incapable of rotting, be it feelings or food. Life is exciting and food smells delicious only when fresh. Try and keep it crisp that way. Avoid buying a lot of seasonal fruits and vegetables in one go if you are unsure about the rate of consumption. Eat it while it's fresh. Sometimes even the simplest and most ridiculous sounding fruits and vegetables bring out the yum factor in a dish. Let's see how these seasonal fruits and vegetables are capable of bringing out the yum factor in your dishes this winter.

Seasonal Fruits and Their Benefits When Consumed While In Season:

1. Apples: Apples improve neurological health. One of the anti-oxidants found in Apples, helps in reducing cellular death caused by oxidation and inflammation of neurons. Apples when included in your daily diet protect neuron cells against neurotically and reduce the risk of Alzheimer's disease. Apples are known to reduce the risk of thrombotic stroke. Apart from these, apples also play a role in reducing the risk of diabetes.
2. Grapes:
Grapes are a rich source of anti-oxidants. They prevent
skin problems
and are rich in potassium. Grapes when consumed in season are great for your eyes and knees, boost your brain power and have inflammatory properties.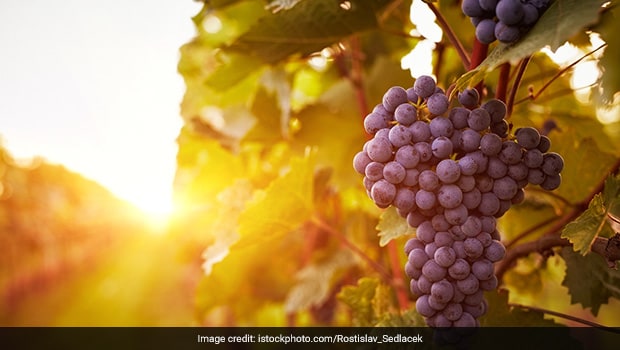 Grapes are a rich source of anti-oxidants.
3. Kiwi:
This little green colored fruit is an extremely rich source of Vitamin C and works great if you can't have enough sleep during the night. It has a great content of dietary fiber and helps you to digest your Chicken Korma easily. For all the skin and beauty enthusiasts, Kiwi's alkaline properties help you to bring out your radiance while keeping you in shape.
4. Oranges:
Believe it or not, Oranges help to reduce the risk of cancer by combating the formation of cancer causing radicals. They are a huge source of
Vitamin C
like we have always been told. Add these to your daily diet as a mid-morning snack. Avoid orange juice, even if its freshly squeezed, as blitzing it in a blender may take away all the dietary fiber.
5. Guava:
The folate present in Guavas is known to promote fertility in human beings. Consumption of Guavas helps in the regulation of the thyroid gland. Apart from this, Guava can shrink and contract any open tissue in your body. Its
Anti-bacterial properties
help to get rid of the harmful wastes from our body. Its also great for tackling bouts of constipation.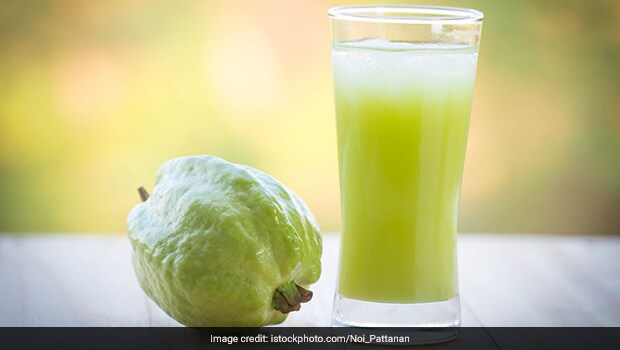 The folate present in Guavas is known to promote fertility in human beings
6.
Custard Apple:
The copper content present in
custard apples
helps to cure constipation, diarrhea and dysentery. It helps in releasing acid from your joints thereby helping in reducing the risk of arthritis and rheumatism.
7. Pomegranate:
The juice derived from pomegranate can help to cure
hypertension
as the fruit is known to have such properties which reduce blood pressure levels. Its juice protects your joints from getting inflamed.
Seasonal Vegetables and Their Benefits When Consumed While In Season:1. Beetroot:
Beetroot consumption increases the plasma nitrate levels and the nitrates present in Beetroot increase the blood flow to the brain in older people reducing the risk of
dementia
.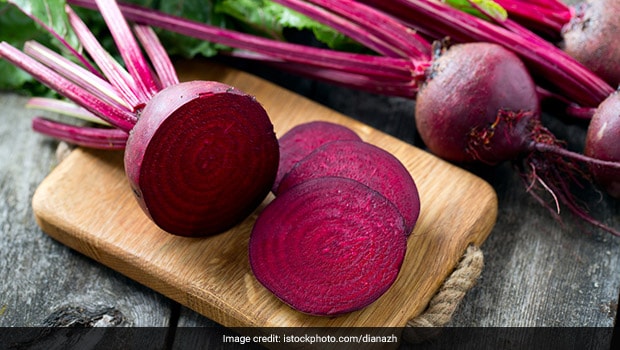 Beetroot consumption increases the plasma nitrate levels
2. Radishes:
Apart from being a good source of vitamin C, folate, fiber, riboflavin and potassium, radishes are known to cure a type of
Jaundice
caused by the presence of excess bilirubin in the bile produced by liver.
3. Spinach:
Spinach is a low-fat and low-cholesterol vegetable containing almost all the nutrients your body will ever need. It is a rich source of niacin, zinc,
protein
, fiber, vitamins A, C, K, B-6 and E, thiamine and folate among others.
4. Turnip:
The green part of a turnip is rich in
Vitamin A
and helps in reducing the risks of lung inflammation, emphysema, and various other lung related problems. If you consume turnip on a regular basis, you may even cure yourself of kidney stones.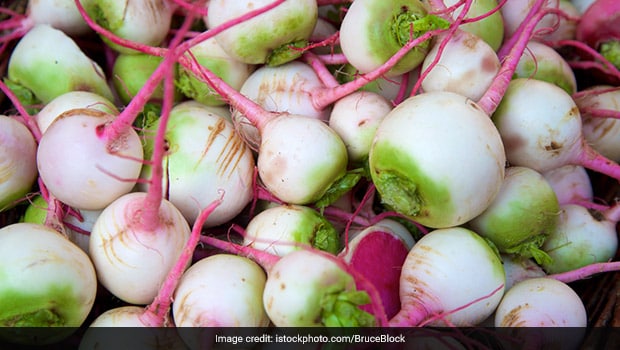 The green part of a turnip is rich in Vitamin A
5. Brinjal:
100 gm of Brinjal only contains 25 calories. Hence, Brinjals are a great option if you are considering weight loss this winter. Brinjals are also good for
diabetics
as the high fiber content present in it helps to control their blood sugar levels.
Here Are A Few Ways In Which You Can Incorporate These Seasonal Fruits And Vegetables In Your Everyday Diet:
Seasonal fruits and vegetables are recommended to be consumed while they are in season so that your body gets the most out of them. You may find these fruits and vegetables throughout the year, but consuming them at that time is not a wise idea. Mother Nature has her schedule and that schedule should not be toyed with. Enjoy these seasonal fruits and vegetables this winter and boost your health!
Disclaimer:
The opinions expressed within this article are the personal opinions of the author. NDTV is not responsible for the accuracy, completeness, suitability, or validity of any information on this article. All information is provided on an as-is basis. The information, facts or opinions appearing in the article do not reflect the views of NDTV and NDTV does not assume any responsibility or liability for the same.