Here's the surprising thing about Greek-- it isn't really just Greek at all. Certainly, the walls of our shops today are lined with pots of
yogurt
proclaiming their Greek ancestry, but in fact, this custom of straining yogurt is practised widely across the Middle-East and even in the Balkans, where, like in India, the custom of homemade yogurt is very strong. Unlike elsewhere though, in Greece, this type of yogurt was traditionally made from sheep's milk with a thick skin on the top, and it made for an important part of their daily diet.What you get in the shops today is certainly not made of sheep's
milk
, and many come in flavoured variations, too. But, I think it's best to stick to the originally - flavoured one and then experiment with it in the comfort of your kitchen. Luckily, it's very easy to make at home; there's no need to buy fancy Greek yogurt packs from stores.
Greek Yogurt Recipe
Empty a bowl of regular yogurt into several layers of cheesecloth or muslin. Next, tie up the ends of the cheesecloth and let the whey from the yogurt drip into a vessel below. Keep this yogurt bundle hanging for four-five hours or longer (even overnight), depending on how thick you want your Greek yogurt to be.The best thing is that your
Greek yogurt
can go in either direction -- sweet or savoury. Plus, it is endlessly customisable for breakfast, lunch or dinner -- depending on the recipe. You can layer it over your
muesli
or into
porridge
; smear it over
pancakes
or
waffles
; use it as a bed for
poached eggs
; whip it into mashed
potatoes
to make them lighter and fluffier; tossed into a salad dressing for chicken salad; stir it into cold soups for extra texture and heft... the possibilities are truly endless.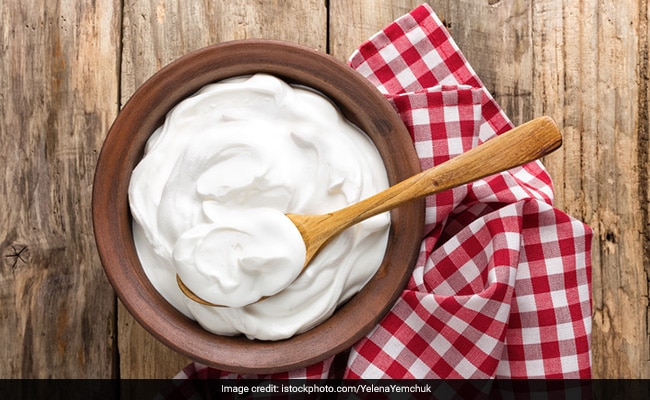 Custom of straining yogurt is practised widely across the Middle-East
Savoury Greek Yogurt Recipe
Thanks to its thick, lush, creamy texture, Greek yogurt makes an easy substitute for
mayonnaise
or cream in savoury recipes, with the added advantage of being healthier and lighter. You can spread it on
sandwiches
, or use it as a dip or in a salad and even as a marinade for meat dishes. Below, I've offered a very simple, multipurpose recipe using Greek yogurt as a base, along with some suggestions on how to use it. (If you don't like
capsicum
, you can swap in red or yellow peppers instead).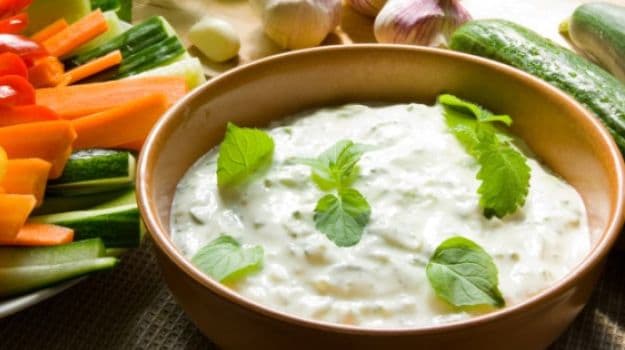 In India, the custom of homemade yogurt is very strong.
Greek Yoghurt Dip
Greek yogurt 2 cups
Capsicum 1
Za'atar spice 1/2 tsp
Salt and pepper to taste
Olive oil 1 tbsp
How to make:
Roast the capsicum on a tawa until it has softened and slightly charred. Then, scoop out the seeds and puree into a paste with the za'atar spice and salt and pepper.
When everything has pureed perfectly, blend it by hand into the yoghurt.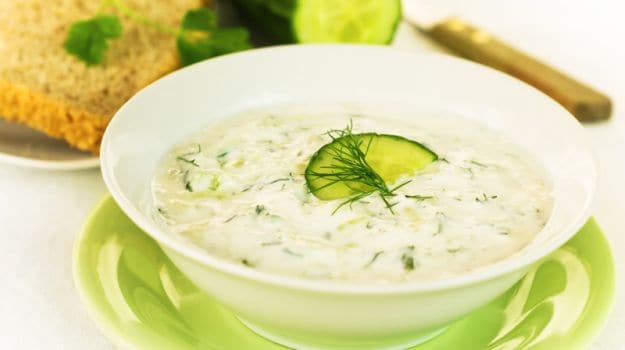 In Greece, yogurt was traditionally made from sheep's milk with a thick skin on the top
Greek Yogurt And Pasta Salad Recipe
In this recipe, I've used Greek yoghurt as a sort of salad dressing.
Penne 200g
Cheese, grated 1/4 cup
Greek yoghurt 1/4 cup
Tomatoes 2, medium, chopped
Olive oil 1/2 tbsp
Chilli flakes 2 tsp
Pepper and salt to taste
How to make:
Boil the pasta in a huge pot of water as per the instructions on the packet.
Chop the tomatoes, then wilt them over the fire in a saucepan, with olive oil. Once they have softened considerably, take them off the fire, cool to room temperature and blend in a mixer.
Meanwhile, whip together the yogurt, cheese, chilli, salt and pepper and whip in with the tomato puree.
Once the pasta is finished, toss it in the creamy tomato and serve, hot or cold.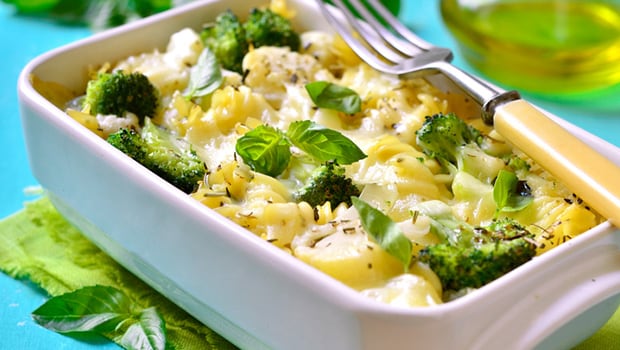 Greek yogurt endlessly customisable for breakfast, lunch or dinner -- depending on the recipe.
Sweet Greek Yogurt Recipe
The very simplest of all the ways is to drizzle some honey, some chopped fruit, and toasted
walnuts
over the top of your Greek yogurt and eat it at breakfast. But, if you want to dip your fingers a little deeper, here are a couple of recipes that will transform your simple yogurt into a lavish dessert.
Greek Yogurt Layered Mousse
Mango 750g
Dark chocolate 3/4 cup, chopped finely
Greek yogurt 2 cups
Powdered sugar 3/4 tbsp
Vanilla essence 1/2 tsp
How to make:
Whisk the yogurt until it is fluffy and light, divide into two portions, and then set aside in the fridge.
Chop up the mangoes and then blitz them into a pulp with the sugar. If the mangoes are sweet enough, you can do away with the sugar completely. Fold it into one half of the Greek yoghurt, gently with a spatula.
Melt the dark chocolate over a double-boiler (bain marie) or in the microwave. Once it has melted fully, set it aside to cool for five minutes or so, and then whip it into the other half of the Greek yogurt, together with the vanilla essence.
Layer the chocolate yogurt in a see through serving bowl or glass, then layer the mango yogurt on top. If you like, garnish with pieces of chopped mango and a sprig of mint.
Greek yogurt can go in either direction -- sweet or savoury.
Greek Yogurt Shrikhand Recipe
Greek yogurt 2 cups
Chopped mangoes 2 cups
Saffron strands, a pinch, dissolved in milk (or water, but I think water changes the consistency of the 'shrikhand')
Powdered sugar 1/2 tbsp
Nutmeg a pinch
Almonds 1/2 tbsp, chopped
Charoli nuts 1 tsp, to garnish
How to make:
Puree the chopped mangoes in a blender, until they turn to pulp.
In a large bowl, whisk the Greek yogurt well with the powdered sugar.
Now, pour in the saffron, dissolved in the milk, and whisk together.
Add the mango pulp, the almonds, and the nutmeg and blend, blend, blend. Then chill in the refrigerator for at least an hour, before garnishing with charoli and serving.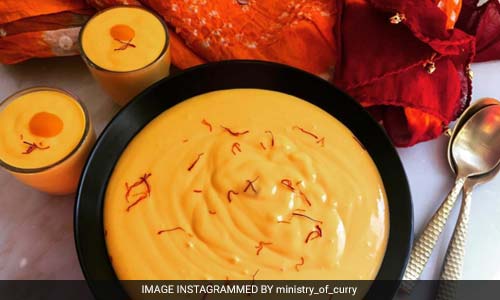 Greek yogurt are healthier and lighter
Try these incredible yogurt recipes to keep yourself cool and healthy this summer season.