Cucumber Recipes | Kheera Recipes- One of the most hydrating veggies on the planet, cucumber is close to 90% water. Not only is it best eaten when raw but tastes delicious when wrapped in sandwiches, pickled, tossed in hearty salads, made into summer coolers or comforting soups. This piece aims to introduce to you some interesting ways to include cucumber in your everyday meals. Before we make way for our best cucumber recipes, here are some health benefits associated with the veggie.


Benefits of Cucumber

Beauty benefits of Cucumber
Experts across the globe have vouched for the skin benefits of cucumber. Its cooling and hydrating properties helps in rejuvenating dull and dry skin and also adds a fresh sheen to your skin. A slice of cucumber when put on the eyes helps in treating dark circles and tired-looking puffy eyes. One can also include cucumber in multiple ways in various beauty packs and face masks.

Cucumber aids weight loss


Celebrities like Jennifer Aniston swear by the cucumber diet. With 95% water, they hydrate and cleanse your body. The Vitamin C content in cucumber actually helps in fat oxidation. They have very few calories and rank extremely low on fat content, cholesterol, sodium and carbs. They are full of fibre and can fill you up without adding a substantial amount of calories to your diet.

"Cucumber has a lot of fibres which leads to satiety. It can help in weight loss but when eaten alone it's not enough to lose weight. You can have it in the form of salads, include it in continental dishes. You can even cook it in a form of a vegetable or make a juice or soup," recommends Dr. Ritika Samaddar, Nutritionist at Max Healthcare Saket in New Delhi. We wouldn't suggest that your diet should include cucumbers day in and day out but they can play a great supporting role in getting rid of toxins and boosting digestion while you're on a diet.

Dr. Anita Verma from Eva Physiotherapy and Wellness Clinic in Dwarka, New Delhi agrees, "Cucumber is rich in fibres and fluids which keeps your stomach full for longer. They should be added to our daily diet as they can help in decreasing the need for fatty foods by curbing your cravings. On thing that you should keep in mind is that when eaten before the meals it leads to satiety but if you take it after the meal it increases the appetite of a person. It enhances a person's BMR (basal metabolic rate - the rate at which the food dissolves)."

Cucumber comes packed with flavonoids, antioxidants, lignans and anti-inflammatory properties. In addition to these, cucumber is also rich in essential nutrients like manganese, Vitamin A and K, beta-carotene, magnesium, and phytonutrients. All in all, adding cucumbers to your daily diet is only going to benefit your health in the longer run.

If you are not in the mood to try this veggie the conventional way, our exciting recipes will inspire you to make use of cucumber in a way you wouldn't have imagined before. But before you put on your aprons and take charge of the kitchen, here are a few quick tips on how to buy and store cucumbers.

(Quench Your Thirst with These Hydrating Foods)
How to Buy and Store Cucumber | Tips and Tricks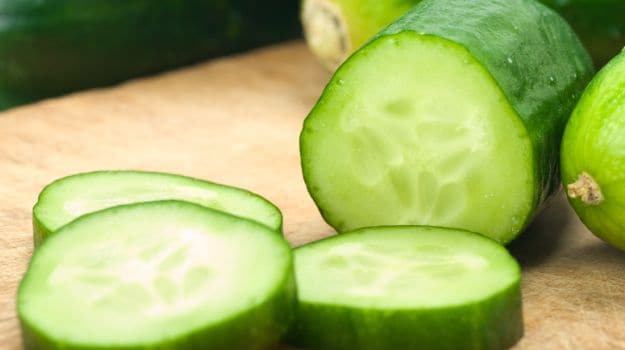 - Go for the one that is bright/deep green in colour with firm body, smooth skin and round edges.
- Cucumbers are extremely sensitive and turn bad when exposed to heat. Make sure you store them at a cool and dark place.
- Avoid the ones with any discoloration, yellowishness or wrinkled skin.
- In case you are left with some cucumber, make sure you store the rest in an airtight container in the refrigerator.

Now look at our top 11 cucumber recipes that you can try at home:

1. Cucumber and Peanut salad
Here is a refreshing salad with the goodness of cucumber coupled with the crunch of
peanuts.
Cucumber and peanut salad is also known as 'Kakdi Chi Kochimbri as well.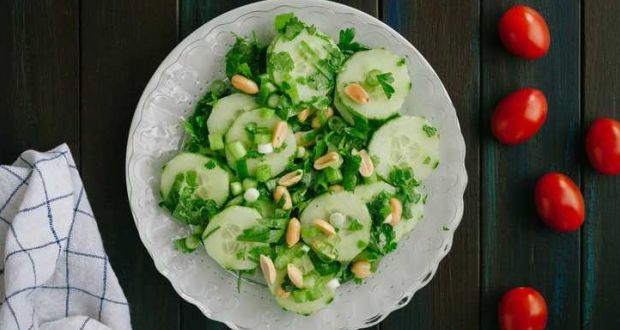 A quick and easy salad recipe to cool yourself during the summers.
An interesting dip with the help of fresh cucumbers, peanuts, white vinegar, fennel seeds, cumin, peppercorns and other aromatic spices.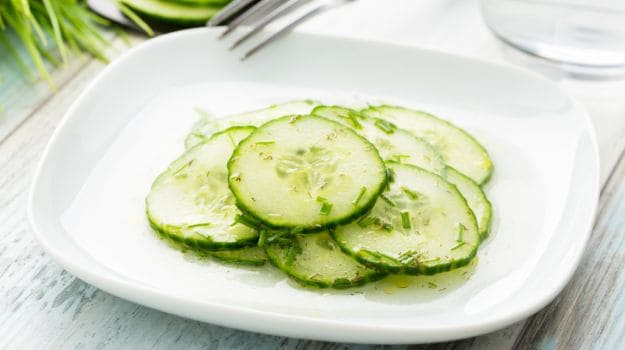 A flavourful dish to relish for a light bowl of healthy lunch.

A soup that can be relished straight out of the refrigerator. Twenty five minutes and some basic ingredients is all that you need to whip up this wholesome meal.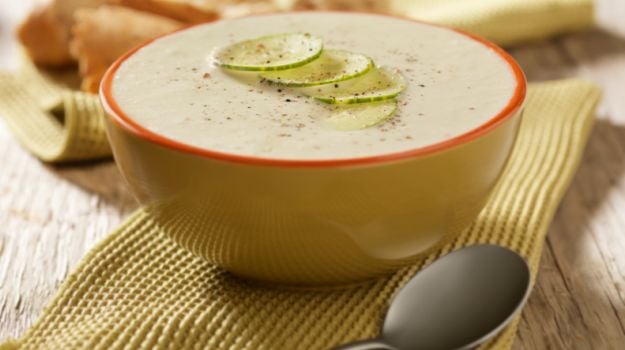 Enjoy this delicious bowl of chilled soup during the summer season. Healthy and refreshing!
Here's how to create a perfect evening snack, especially for those mushy, rainy evenings. Cucumber slices are coated in spicy batter and deep fried to a golden perfection.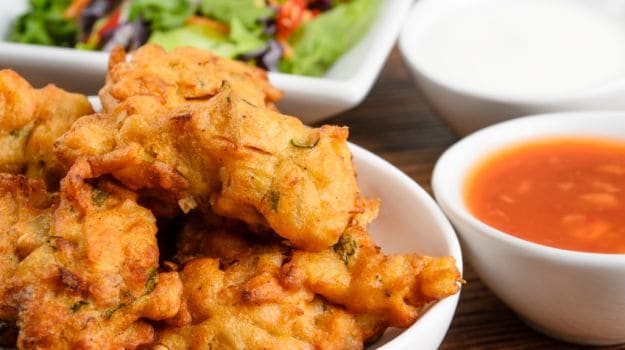 This pakoda recipe is made from water chestnut flour so you can also relish these crispy hot pakodas even during a fasting period.
Here is a sensational way to beat the heat this summer. Presenting, an exciting, innovative summer recipe from the house of Le Bistro Du Parc, New Delhi.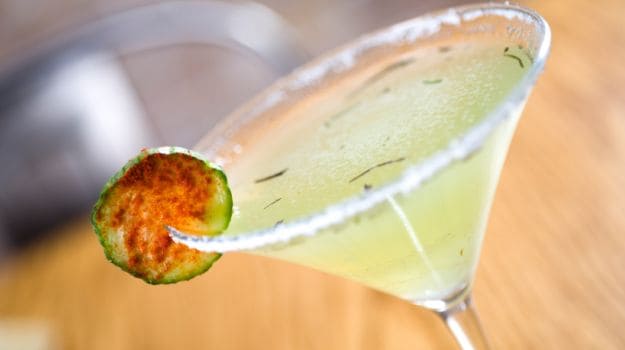 A cooling beverage with a lemon tang and refreshing cucumber with soda fizz! Perfect summer mocktail.
A perfect blend of cucumbers and other garden fresh vegetables with subtle, aromatic Malabar spices. Pulissery is a classic, traditional preparation from Kerala.
An authentic Kerala dish, pulissery has the goodness of cucumber cooked with buttermilk.

Here's to all the vegetarian Sushi lovers. We bring you mouth-watering Japanese rice rolled in roasted seaweed along with cucumbers, wasabi, marinated ginger and soy sauce.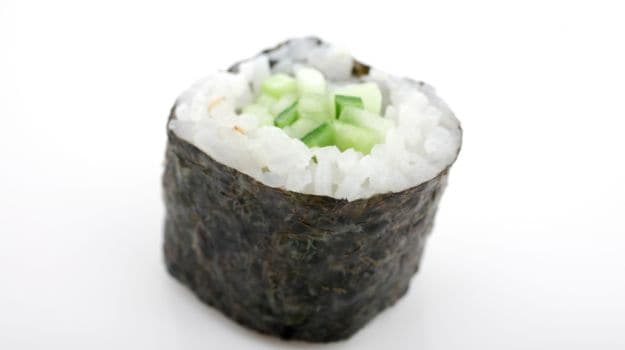 The perfect Japanese delight!
A delightful combination of prawns and cucumber served as a wholesome soup. Twenty minutes, a handful of ingredients, simple cooking techniques and you are good to go!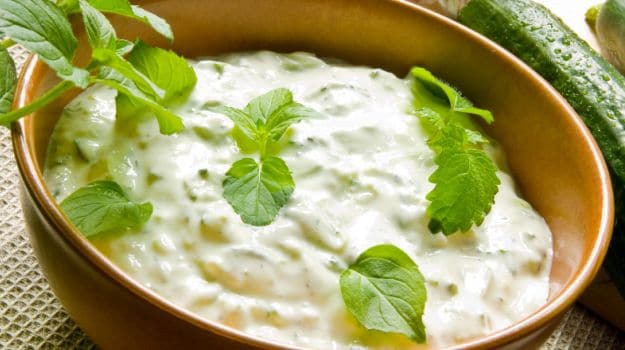 A perfect summer treat to prepare as an accompaniment for lunch!

A staple in almost every North Indian household, learn the basics of preparing the perfect cucumber raita, simple and fuss-free.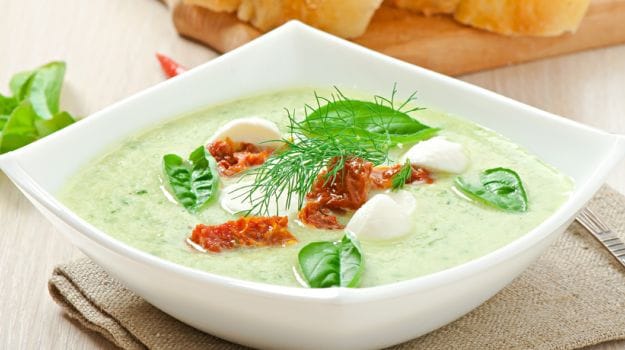 A tangy and spicy cucumber salad straight from Maharashtra, this one comes with an exciting twist - a tempering of ghee and cumin seeds atop.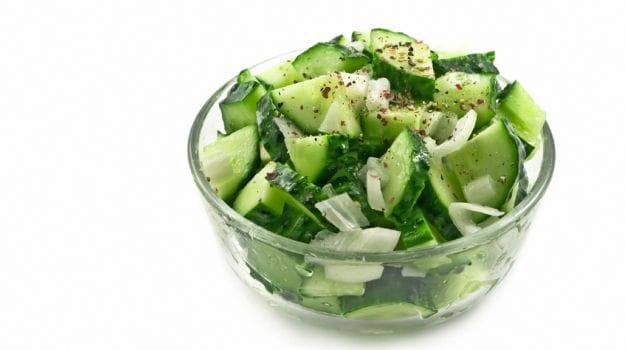 End your meal with this refreshing, savoury cucumber cheesecake that you'll absolutely love to indulge in! Cheesecake made with a combination of some unique flavours of cheese, garlic, hung curd and grated cucumber.
A savoury delight, perfect to serve at a dinner party.