It is no idle boast to say that the
Jalfrezi
has insinuated itself into the hearts of the English. It features in almost every
Indian restaurant
menu in London. The recipe appears in many cookbooks, and not just Indian ones either. For instance,
Jamie Oliver's
Jamie's Food Revolution
has a version made with beans. Even
The Hairy Bikers' Great Curries
by the Hairy Bikers, Dave Myers and Si King (possibly the forerunners of our very own
Rocky and Mayur
of
Highway on My Plate
) also have Chicken Jalfrezi recipes. Selfridges, Sainsbury's and Iceland stock jars of Jalfrezi masala. It even has the dubious honour of winning Britain's favourite British-Indian curry in 2015. I'm not quite sure what a British-Indian curry means since the contenders for the prize included regular
Indian dishes
such as dhansak and
biryani
(but also Frankensteinian hybrids such as balti
curries
and
tikka masala
). Anyhow, the Jalfrezi beat them hollow, carrying off nearly 20% of the vote.In a way, it's quite right and proper that Britain should go gaga over the Jalfrezi, since it was really invented in middle-class English kitchens. In
Curry: A Tale of Cooks and Conquerors
, Lizzie Collingham tells us that, "It was not until the middle classes developed into a powerful social and economic force during the first half of the nineteenth century that curry really entered British
kitchens
. The domestic ideology of the middle classes, which celebrated the virtuous housewife, transformed thrift into a mark of respectability.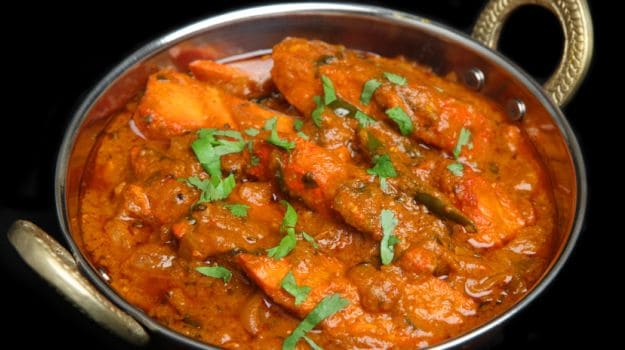 Cookery books and household manuals praised the middle-class woman who ran an efficient and economic household and who was able to stretch the food budget. Curries (what the English thought were curries anyway) came into favour as an excellent way of using up cold meat. The British in India sometimes curried cold meat and this is the origin of the
Jalfrezi
which appears in Anglo-Indian cookery books as cold meat fried with lots of
onions
and some
chillies
...whether it was for its taste, its practicality or its nutritional values, curry was firmly established as part of the British culinary landscape by the 1850s."
Jalfrezi Recipes to Try
Today, the Jalfrezi we know, is a thick gravy dish, made with
paneer
,
vegetables
and sometimes meat. For a meaty Brit-Indian version, you may wish to try acclaimed British-Asian chef, Atul Kocchar's duck version from his book
Atul's Curries of the World
. He writes that, oddly enough, "in the UK, the word 'jalfrezi' is commonly misunderstood to represent the heat level of a curry...it's thought of as a 'medium heat' curry...in fact, the word derives from the Bengali word 'jhal' meaning 'spicy' and 'jalfrezi' is the term for the original dish in which cooked meats are stir-fried over a high heat with
vegetables
such as pepper and onion." Madhur Jaffrey also has a beef version in her book
At Home with Madhur Jaffrey: Simple, Delectable Dishes from India, Pakistan, Bangladesh, and Sri Lanka
.I also dug out a recipe for a Meat Jalfrezi (or Jhal Farazi as she calls it) from the 7th edition of the inestimable
Time & Talents Cookbook
by one Ms Jeroo Katrak, which I am reproducing below.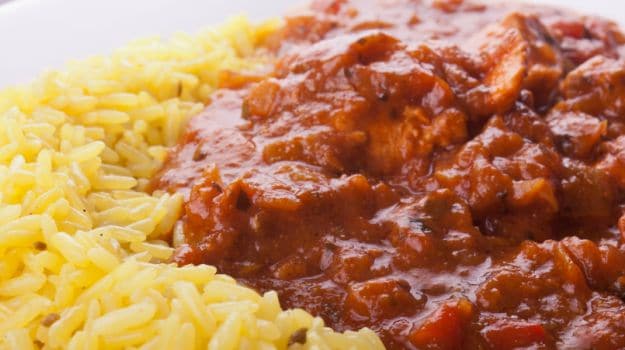 Ingredients:
1kg cooked meat
1 Tbsp ghee or oil
1 large onion, chopped finely
3 cloves garlic, chopped finely
1/2 inch piece ginger, chopped finely
3 potatoes, boiled and diced
1/2 tsp garam masala
Pinch of turmeric
1 tsp chilli powder
Salt, to taste
Method:
1. Fry the onion in ghee and oil till brown.2. Add garlic and ginger and brown.3. Add meat and potatoes, and mix in the spices and salt. For variation, add one chopped tomato. Mix well and cook till dry. This is a quick meal for two persons.Ms Katrak's version seems much more like the Anglo-Indian version than anything we get here in restaurants. In
India
, it is usually a greasy, mixed vegetable or paneer dish that has been pan-fried, a dish devised in order to divest the restaurant kitchen of its
leftovers
. Almost certainly, the chef will toss together some tired
green peas
, tomatoes and
carrots
, with a few florets of cauliflower lurking within, all of it blanketed in masala in order to douse any disagreeable taste. But it doesn't have to be so. At its best, a Vegetable Jalfrezi can do wonders to highlight the seasonal, fresh produce in the market; the capsicum in the sauce adding a hint of smokiness to the heat of the chillies and the tang and sweetness of the
tomatoes
. A lot of people add a dash of vinegar to the dish, for a sweet-sour kick. You may even add
sugar
if you desire. For a gravy version, add a little fresh cream. Although I'm not a huge Jalfrezi fan, we do occasionally make a decent paneer one, because it is just so easy.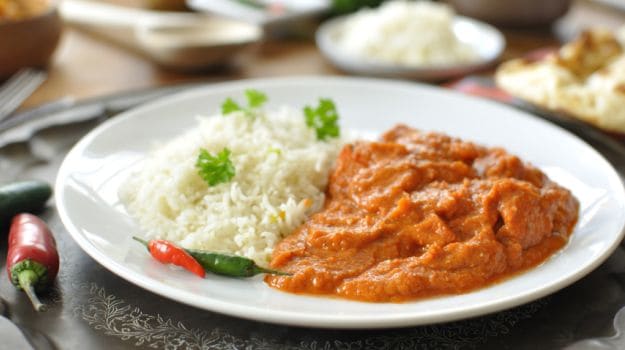 Here's the recipe –
Paneer Jalfrezi
I've used paneer here, but you can replace it with vegetables (cauliflower, carrot, green peas, pumpkin and French beans work well here) or chicken.
Ingredients:
250 gm paneer, cubed
1 tomato, quartered
1/4 cup tomato puree
1 onion, julienned
1/2 capsicum, julienned
1/2 tsp turmeric powder
1 tsp chilli powder
1 tsp cumin seeds
1 green chilli, slit (or as per taste)
1 Tbsp ginger garlic paste
Salt, to taste
Method:
1. In a lightly oiled non-stick frying pan, toss in the cumin, chilli powder and chilli, then sauté until the cumin seeds turn brown in colour and start sizzling.2. Add the turmeric and garlic and ginger paste, stir for a bit and then fold in the capsicum, onion and tomato.3. Cook covered for five minutes, stir well, then add the paneer and let it all cook a little longer. Don't let everything get too mushy, the dish should have some bite to it. As always, check for seasoning. Serve hot.
About the author:
Meher Mirza is an independent writer and editor, with a focus on food and travel. Formerly with BBC Good Food India, she loves anime, animals and artsy things but also comics, technology and death metal.
Disclaimer:
The opinions expressed within this article are the personal opinions of the author. NDTV is not responsible for the accuracy, completeness, suitability, or validity of any information on this article. All information is provided on an as-is basis. The information, facts or opinions appearing in the article do not reflect the views of NDTV and NDTV does not assume any responsibility or liability for the same.