Dhokla Recipes- Feather-light dhoklas sitting beautifully on a platter with all their fluff, a generous drizzle of chutneys, finished with a crackling tempering. Yum! Traditionally, made with a fermented batter of gram flour (besan) and mild spices,dhoklas are great any time of the day. A dhokla recipe is so versatile that it's fascinating to see how you can bung in ingredients that could be piling up in your kitchen cabinets and all you can steam away your very own concoction.

If you're worried about your calorie-intake, you're in luck. Dhoklas top the health charts. When you're looking for a protein fix, this is just what you need, as gram flour is packed with protein. They are light, steamed, easy to digest and a healthy way to ease your mid-meal cravings.

From the streets of Gujarat right into the comfort of your homes, tuck into these fresh and fancy bites made in a few simple steps.
Our top 7 dhokla recipes will easily get you hooked! What's great about these is that each recipe offers its own creative twist.
If you're looking for something to bite into without having to count your calories, this recipe is just the ticket. The original mix of gram flour, turmeric, fruit salt and a pinch of sugar, steamed and topped with a sputtering tadka. Serve up the traditional taste in just 30 minutes!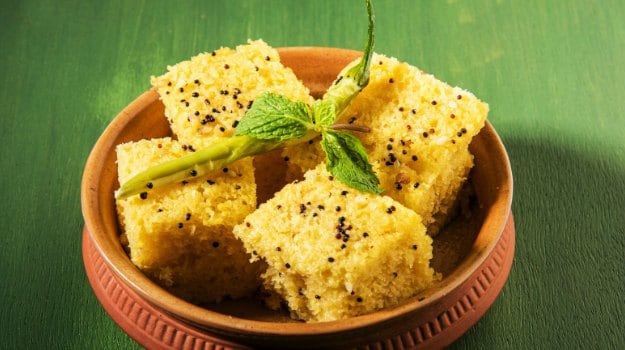 A besan batter consisting of citric acid, salt and turmeric is mixed with baking powder and steamed to perfection. Photo:iStock
White cloud-like dhoklas made with semolina (suji), fruit salt and hung curd underlined with the kick of ginger. Top with a tempering of mustard seeds and curry leaves to round the dish. Semolina is great for weight watchers as it is digested slowly and keeps you full for a longer time, thus preventing overeating.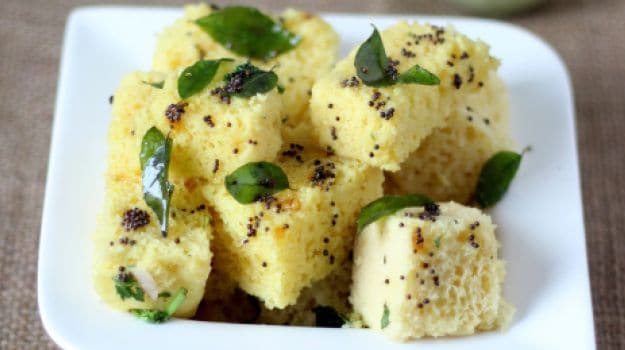 Made with suji or semolina, this dhokla recipe is lighter and healthier! Photo: iStock
Soft and spongy dhoklas made with a combination of chana dal (Bengal gram) and yogurt. Cook up some home comfort with this breezy recipe. For best results, leave the batter to ferment overnight.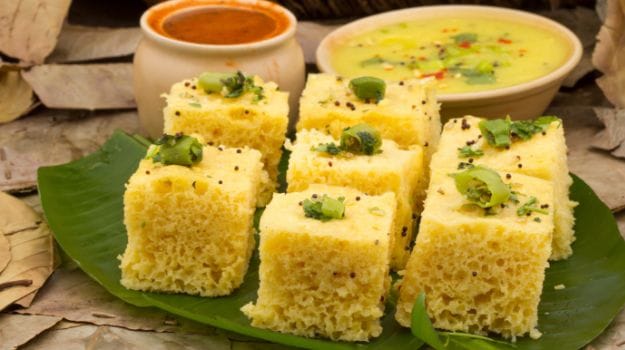 Topped with coconut, this dhokla recipe is simple perfect for a tea time treat. Photo: iStock
Three simple ingredients and a pinch of sugar is all you need. The timeless Gujarati delicacy, now at your fingertips. This recipe uses rice flour and semolina instead of the regular gram flour.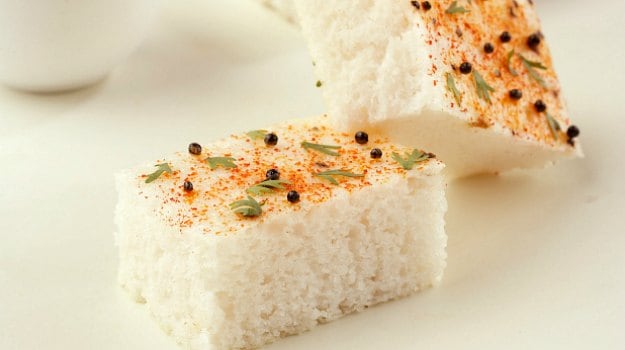 Light and lovely! Photo: iStock
Have a time crunch? This super quick dhokla recipe takes just 10 minutes! Made in a microwave, this could be the quick solution to your sudden cravings.


This partly microwave dhokla is now at your fingertips. Photo: iStock
Fasting need not be boring anymore! A recipe that safely caters to your Navratri fasts. This one is made with samvat ke chawal (a special short-grained rice eaten during fasts), sendhanamak (rock salt) and few mild spices. Simple yet satisfying!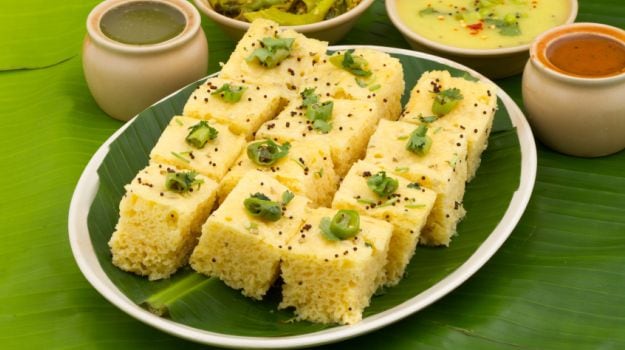 Fasting made delicious with this vratwala dhokla recipe. Photo: iStock

The soft and spongy delight, dhoklas are always a hit when it comes to Gujarati snacks. Now is the time we try something up a notch and that is this Indo-Chinese dhokla recipe popularly known as chilli cheese dhokla.