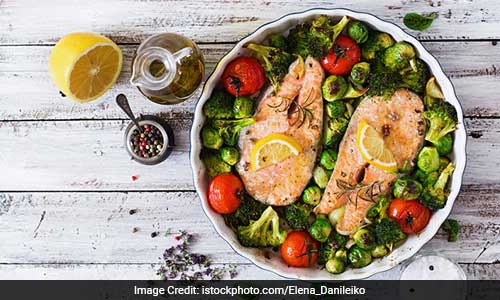 Steamed salmon with Broccoli.
9.
Roasted Bell Pepper with Broccoli Salad
Recipe by Chef Vicky Ratnani
Yellow and red peppers, broccoli and spring onions, all tossed together with some mild seasoning and crunchy apricots.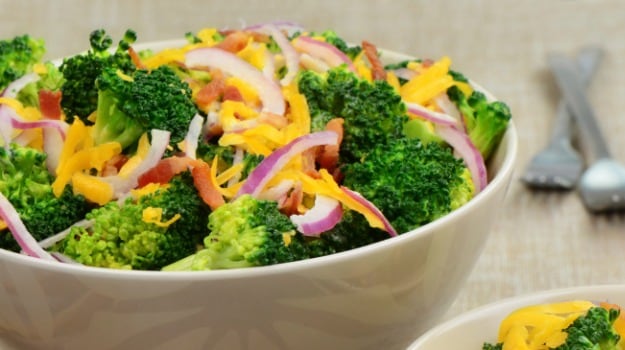 Broccoli and bell pepper salad.
10.
Broccoli Soup with Wasabi
Recipe by Chef Nikhil and Chef Natasha
A French soup with a spicy Asian twist.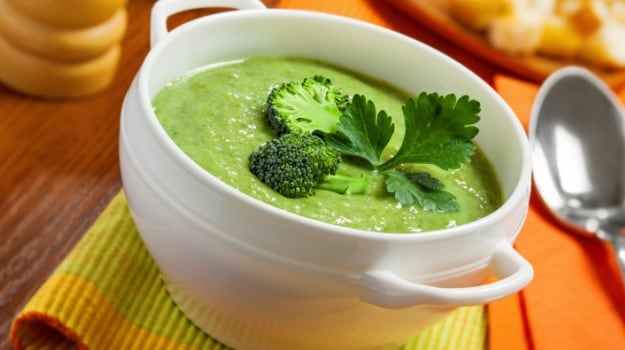 French Broccoli Soup
With so many of amazing broccoli recipes to try, this flowery vegetable doesn't seem to be anymore boring.