Cauliflower Recipes | Gobi Recipes- Often overshadowed by its cousin green cousin broccoli - cauliflower is a vegetable that is often taken for granted and is probably least appreciated. Cooking up a storm with cauliflower in an Indian household starts with the quintessential gobhi parathas, speeds up to pakodas and it mostly ends as being the regular side-dish.


Despite the unconditional attachment to this flowering veggie, cauliflower escapes the realm of culinary experimentation for many. But the good news is that this year, cauliflower is set to make a comeback. Chefs and restaurants have already begun experimenting with it and have predicted that it is going to be one of the most fashionable veggies that will rule the grocery stores. It has become a regular on gourmet menus, all jazzed up with bold textures, sauces and spices.


(Also Read: The Top Five Food Trends That Will Rule 2015)
This humble vegetable not only offers a wide range of unexplored culinary possibilities but also a handful of health benefits that you may have not known. Some studies have shown that cauliflower secretly holds anti-cancer properties. It is a rich source of a certain cancer killing compound called sulforaphane which is also great for maintaining blood pressure levels and kidney functions. It is an excellent source of vitamin C and manganese providing us with two core conventional antioxidants, it is anti-inflammatory, contain choline, a B vitamin known for its role in brain development, it helps the body to detoxify in multiple ways and cauliflower is an important source of dietary fiber for digestive health.


(Also Read: Including White Vegetables in Your Diet is Beneficial)


Cauliflower aids in maintaining proper digestion and has anti-inflammatory properties as well. Not only this, it is low in fat, cholesterol and carbohydrates. With every 100 grams of cauliflower, you are consuming just 25 calories, 1 percent carbohydrates, less than 1 percent of fat and about 80 percent Vitamin C. According to health experts, Vitamin C is one of the most essential elements for human body. It helps our body combat viruses and bacterial invasion, and at the same time strengthens immunity.
Tips to Buy, Store and Cook Cauliflower | How To Buy and Prepare Gobi
While buying cauliflower, always go for the ones that have white florets without any sign of discoloration. Make sure that the veggie is fresh in its entirety - from florets to its leaves. You can choose to cook its stem and leaves as well. Break it into small portions to speed up cooking. Do not overcook it as it may tend to get soggy. Go for a quick boil or steam it. You can choose to sauté or stir fry it or even add it raw to your salads for that extra crunchiness.


(Also Read: Cooking With Cauliflower, a Feisty Vegetable That Can Take a Punch)


Cauliflower is very versatile and can be used in a lot of ways. From soul warming soups, cool fresh salads to snappy snacks, sensational curries and much more. You'll be surprised by the variety of dishes that it can serve you with.
So don't hold back and experiment with our best 15 recipes below:
The classic Indian preparation. Stuff your cauliflower with a khoya and cheese mixture, bathe it in a batter and deep fry it to a crunchy, golden glory.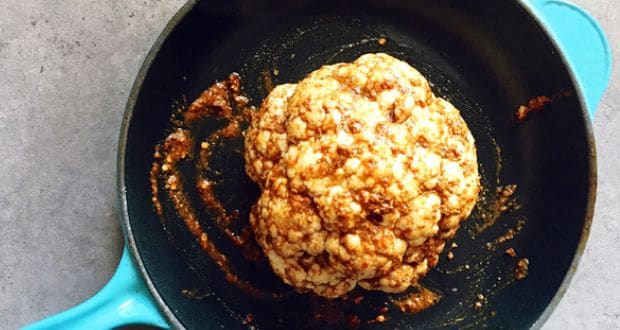 Bharwan Gobhi. Image credits: iStock


The sweet texture of cauliflower matched with honey and lime. A no-fuss appetizer to please to please those unannounced guests.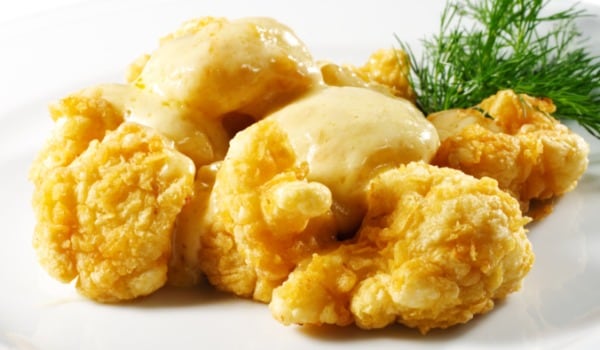 Honey cauliflower. Image credits: iStock
A cozy dish with cauliflower, cream and lots of cheese! This recipe is a great way to include this healthy vegetable in your kid's diet. With oodles of cheese spread over a layer of cauliflower florets and baked to perfection, this recipe of cauliflower cheese is a delicious delight.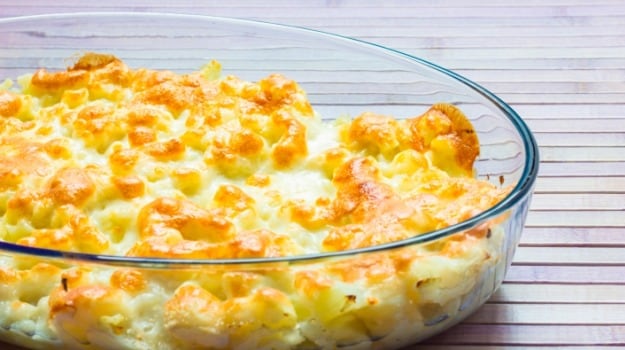 Cauliflower Cheese. Image credits: iStock
An everyday recipe made with a twist. A mix of masalas can jazz up any dish! Gobi masaaledaar is a great dish to prepare for lunch. Pair with paratha or chapati for a whole meal.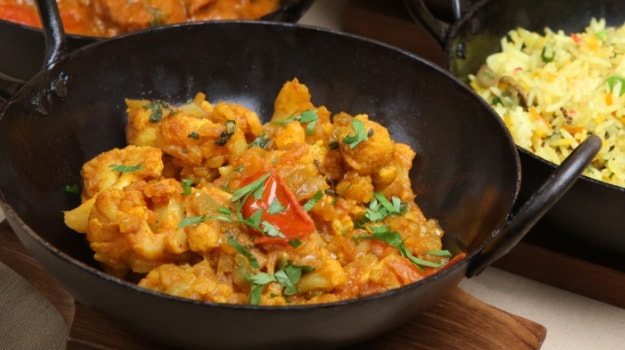 Gobhi Masaaledaar. Image credits: iStock
Marinated cauliflower is grilled to perfection and served hot on your dinner table. It is difficult to resist this grilled sensation.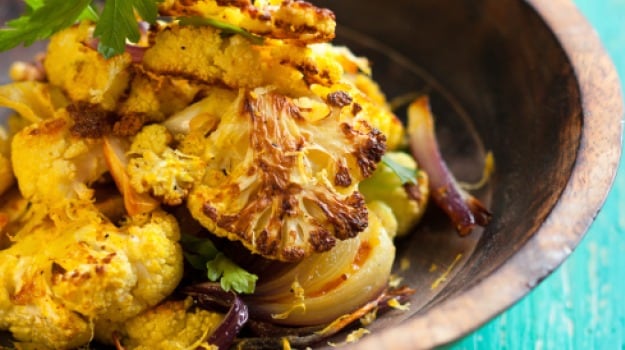 Tandoori Gobhi. Image credits: iStock
A gorgeous, thick and creamy soup that will keep you snug on a wintery day.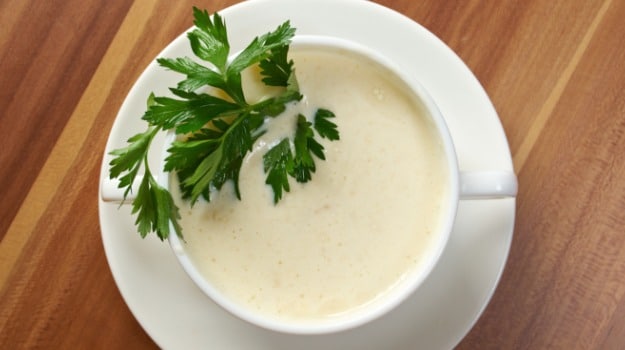 Corn and cauliflower soup. Image credits: iStock
Shredded cauliflower teamed with raisins, capers, herbs, bell peppers, plums, white vinegar and vanilla.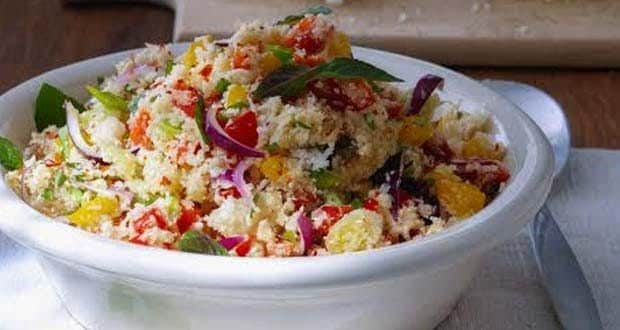 A stunning bowl of healthy veggies! Image credits: iStock
The good old gobhi paratha! Make the perfect parathas and steal away some hearts with this gobi paratha recipe. Prepare for breakfast, brunch or lunch paired with curd or your favourite pickle, gobi paratha is the perfect meal to relish.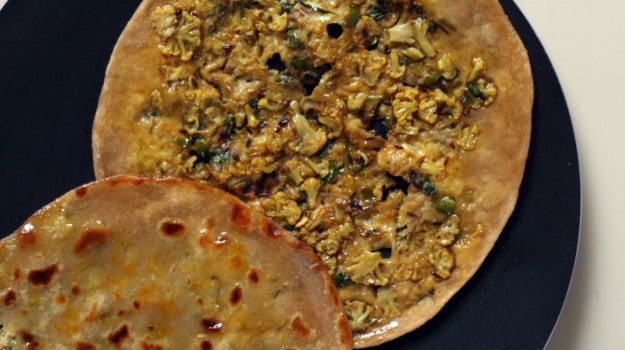 Gobi Paratha is a north Indian delight to savour as a meal. Image credits: iStock
Master the art of pickling. This one offers a variety of flavours -it's sweet, sour and spicy in one bite! A winter delight you just can't resist.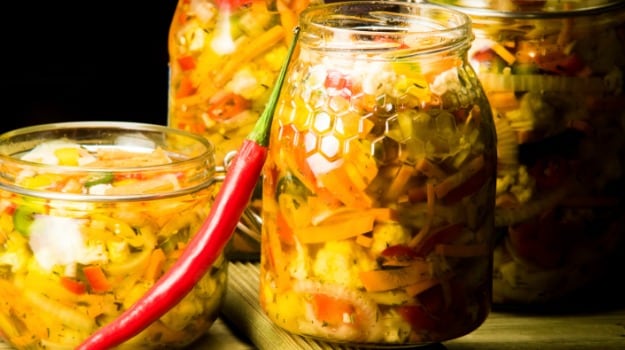 Gobhi Shaljam ka Achaar Image credits: iStock
Here's a fiery treat for you. Easy to cook, cauliflower florets are dipped in a spicy batter and fried golden. Tossed with curry leaves, green chillies and curd, this is a simple and quick cauliflower recipe to make at home.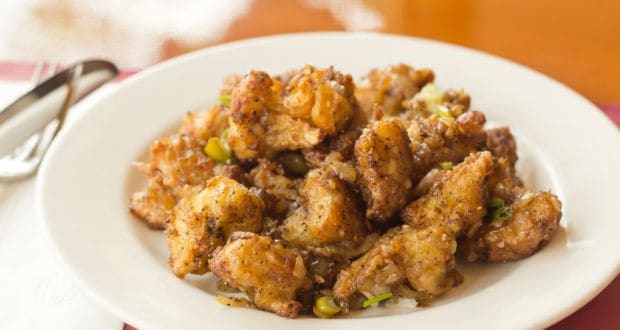 Cauuliflower Chilli Fry. Image credits: iStock
Usually served as snacks or starters at parties, Gobhi 65 is a delectable cauliflower recipe to try at home. This is a restaurant style recipe with lots of spice and herbs. It will surely be a hit with the kids and adults alike.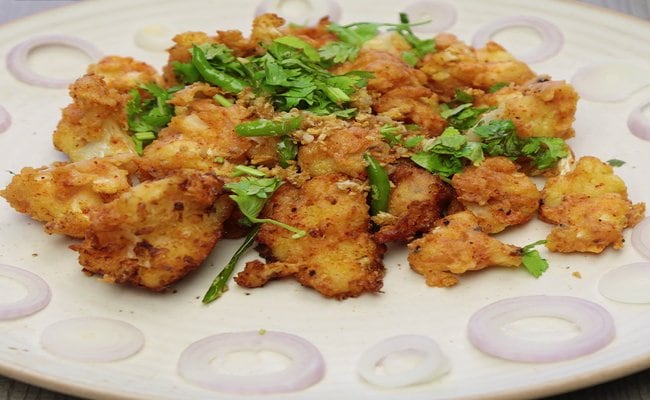 Photo credits: NDTV BEEPS. Spicy Gobhi 65
A crispy, full of protein goodness with the flavours of spices such as red chilli, cumin, cauliflower and chana dal! This vada is a perfect snack to munch on!


This delicious Gobi with a Christmas Twist is liked even by meat eaters. It is roasted like you roast chicken but more attractive as it is not something prepared so commonly.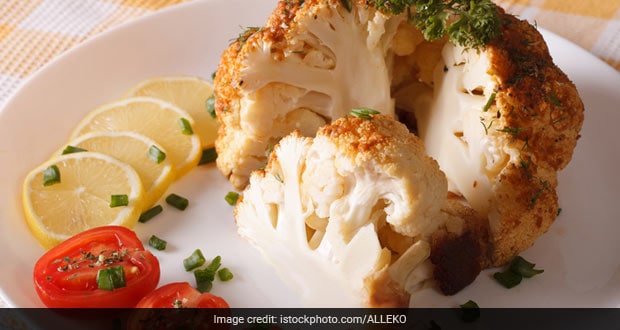 Like any other Indo-Chinese recipes, even chilli gobhi recipe has two variants, dry and gravy recipe. This is dry version of chilly gobhi and it is an ideal party starter or even served as side dish.


Spicy Gobhi 65 is an adapted recipe of chicken 65 recipe for vegetarians. It is usually served as snacks or starters before main course meal.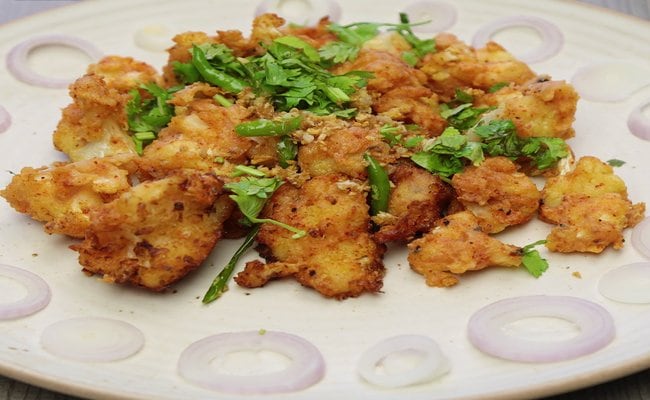 These recipes are a vegetarian's delight who would love to dug up new recipes with ingredients like cauliflower.