Baked Snacks Recipes: Munching on to that deep-fried kachori or binge-eating irresistible namak pare is everyone's weakness, isn't it? And let's be honest, no matter how much we think of staying healthy, we would never say no to French fries! But what if we tell you we can eat the same kachori and namak pare in a healthier way? Fried foods, without a doubt, are hard to match up to in taste but consuming too much of those oily foods can surely lead to multiple health risks. What if we tell you that baked snacks wouldn't just be healthier, but as delicious as the oily, fried treats you've been having? Baking is a cooking technique where the food is dry heated in an oven where the dry heat is modified by steam. Baked foods are a healthier version that you may gorge on anytime you want.


Also Read: 11 Easy Baking Recipes | Delicious Baking Recipes | Baked Dessert Recipes


While most of you would be thinking baking is all about cakes, cookies and all things sweet, you will be glad to know how baking can do equal justice to savoury treats too! Baking is not just a cooking method; it adds a lot more to the food besides being a healthier cooking technique. Before we present to you the amazing baked snacks recipe to prepare at home, let's look at the many benefits that baking has:
1. Preserves nutrients: Baking retains the food's nutrients. Since it uses dry heat instead of water, some water-soluble vitamins such as vitamin-C, vitamin-B along with minerals are retained.


2. Low on fat: With less oil comes less of fat. Baking demands minimum of oil that you would need in comparison to frying or sautéing. Baking can be done even without any oil.


3. Improves flavour: Since it is cooked airtight, it tends to retain the flavour hence making the food all the more delicious! Apart from improving flavour, baking is also said to be less time-consuming and efficient.
Now head over to 7 of the best baked snacks recipes packed with the above benefits to prepare at home and relish:
Chakli, also known as murukku, is a crispy, tasty tea-time snack. The name murukku comes from a Tamil word which means 'twisted' that defines the shape of this savoury snack. Made with healthy ragi flour and baked to perfection, this snack would be simply perfect to pair with a hot up of tea.
Chakli or Murukku, made with ragi flour and baked perfectly.
A healthy spin to your favourite chicken seekh! Baked chicken seekh is a lovely dish with mild flavours, baked crisp. This dish is quite a popular one in Middle Eastern countries and is said to be brought to India by Mughal rulers. You can enjoy succulent seekh kebabs now without any guilt!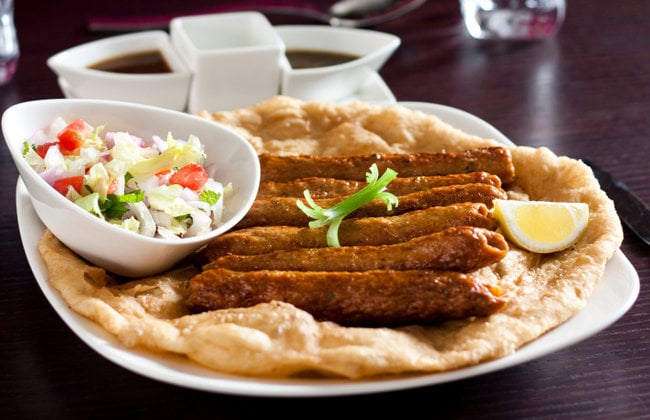 A popular Indian snack now tweaked to suit your diet plans!
Packed with the goodness of spinach, cherry tomatoes, spiced with salt and pepper and baked to perfection, these baked eggs can be the perfect breakfast option for you. It is the perfect balance of healthy and tasty.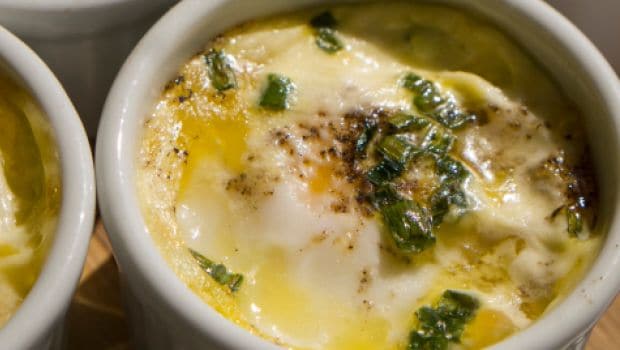 A quick brunch or breakfast dish made with just a handful of ingredients.
Your favourite, mouth-watering street food that you were always guilty of gorging on, prepared absolutely healthy! Here is a delicious kachori recipe packed with chillies and spices, baked till great! You can pair this with your favourite aloo ki sabzi or chutney of your choice.
Enjoy this street food, the guilt free way.
Another popular Indian street food, samosa gets a unique and healthy spin. With a raw banana stuffing combined with chillies and spices, when baked this samosa recipe is perfect to gorge on without any guilt. Pair this with imli or mint chutney!
A unique, different yet tasty version of one of the most loved snack.
This baked samosa is made with all purpose flour, potatoes, onion and peas with seasoning like chilli powder, cumin powder, pepper etc. Try this guilt free recipe with classic mint and imly ki chutney.
Indulge in the festive spirit of Holi with this delicious recipe of Gujiya. Besides being a baked goodness, this gujiya boasts of nuts and dry fruits and make for an ideal Holi snack.
With a delectable array of baked snacks to relish, we bet you won't be able to resist preparing these at home.
About Aanchal MathurAanchal doesn't share food. A cake in her vicinity is sure to disappear in a record time of 10 seconds. Besides loading up on sugar, she loves bingeing on FRIENDS with a plate of momos. Most likely to find her soulmate on a food app.