Millet Recipes: In the past few years, there has been a dramatic revolution in the food choices of people. More and more people are increasingly opting for nutrient-rich foods like cereals, grains, seeds and superfoods over everything else. Millets have stood the test of time and have long been favoured for their many health benefits. It is a traditional grain, very popular in Indian subcontinent where it has been grown and eaten for the past 5000 years. The primary reason behind such a vast popularity of this hardy grain is that it requires low amount of water and fertility as compared to other grains or cereals.
Types of Millets
Popularly grown in Africa and Southeast Asia, pearl millet (bajra) is the most common millet out of the entire lot. India is one of the leading producers of millet, with 36 per cent of the world total produced in India. Millet is commonly of two types; naked grains and husked grains where ragi, jowar and bajra, the three most popular and major millets, fall under the category of naked grains. These do not need to be processed after harvesting, they can be just cleaned and used, which makes them so popular. On the other hand, foxtail, little and kodo millet are husked grains because of an indigestible seed coat (husk) over them that needs to be removed before consumption.


The incredibly rich nutrient composition is simply enough to add millets to your diet. Millets are gluten-free and can be easily absorbed by the body besides being a rich source of fibre, copper, calcium, iron, manganese, phosphorus, and magnesium. These are slow in digestion and do not cause spike in blood sugar levels therefore making it beneficial for diabetics. Apart from the many health benefits, millets come with a unique taste that ups the flavour quotient of any dish. With many culinary innovations in the recent past, major millets like ragi, bajra and jowar are being used to prepare heart-warming snacks and meals such as bajra tarts, khichdi, ragi dosas, etc. We have got the best of millet recipes that are a perfect mix of healthy, tasty, easy and quick so that you can prepare them at home.
Here Are 7 Best Millet Recipes To Prepare At Home:
Low on fat and light on the stomach, here is a bhel puri recipe with the goodness of ragi, peanuts, amaranth and a mix of millets combined with potatoes, tomatoes, onion, lemon juice and chillies. Spruced up with chaat masala, moringa powder and green chutney, this millet recipe is just the perfect snack to munch on.


Millet Recipes: A low fat and healthy snack with the goodness of millets and ragi. Prepare this mixed millet bhel puri at home with a generous squeeze of lime.
What if you could binge on a burger and not regret? Here is a burger recipe that would help you do exactly that! Stuffed with a patty packed with ground kodo millet, watermelon seeds, basil, parsley, coriander, mustard and cumin, kodo millet burger has a tangy chickpea hummus spread on the buns along with lettuce and served with a mouth-watering tomato salsa on the side.
Millet Recipes: The Kodo Millet burger is a meal high on nutrients and proteins to get you through a busy day.
A delectable sweet treat with the goodness of bajra, these tartlets have a mix of bajra flour, wheat flour, sugar and salt baked to perfection in tarts and served beneath a pool of luscious fruit custard and garnished with kiwi slices and honey.


(Also Read: Bajra Benefits: 8 Amazing Benefits Of This Gluten-Free Pseudo-Grain)
Millet Recipes: These pretty little tartlets come with the goodness of bajra.
A light and crispy dosa is a South Indian meal that nobody can resist! Here is a dosa recipe made with just four ingredients. Ragi and wheat flour combined with buttermilk and salt to make a thick batter that is cooked on a non-stick pan. It is a perfect healthy breakfast or lunch option to prepare at home.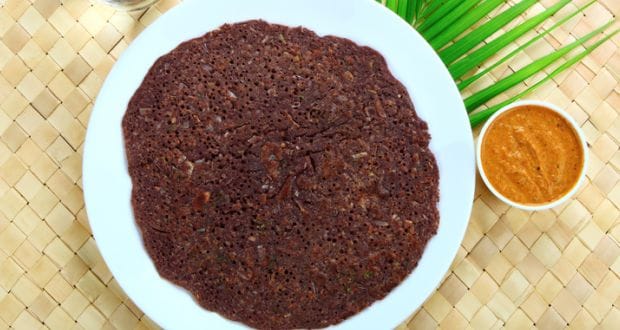 Millet Recipes: A low fat South Indian dish which goes best with the coconut chutney.
Packed with veggies, flavourful spices, chillies and the goodness of jowar seeds, this millet recipe is cooked in rice bran oil, which is one of the healthiest oils for cooking. Rich in Vitamin E, rice bran oil is simply perfect to use at home. With veggies such as baby corn, zucchini and pepper along with boiled jowar seeds, jowar medley is great for snacking in the middle of the day when you need some energy boost.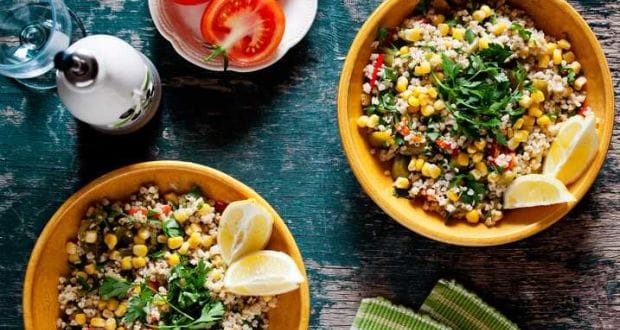 Millet Recipes: Cook up a healthy jowar medley filled with vegetables and flavor. Enjoy a light snack, the guilt free way!
Porridge is an ideal breakfast option to prepare at home. It is easy, quick, light yet highly nutritious. Here is a porridge recipe with additional goodness of foxtail millet. Packed with iron, minerals, proteins and fibre, foxtail millet here is soaked and added to milk along with cashews, banana, figs, amaranth and lotus seeds to prepare a luscious porridge.
Millet Recipes: The richness of banana and figs is paired with the healthy and light foxtail millet.
A crispy savoury snack to pair with a hot cup of tea, chakli is a popular Indian snack also known as murukku, which translates to 'twisted' for the shape of this irresistible snack. Here is a healthier version of chakli made with ragi flour. Make and store these in an air-tight jar to relish for long.


(Also Read: 8 Best Ragi Recipes | Easy Ragi Recipes)
Millet Recipes: Made with ragi flour, this chakli recipe is a healthy and better alternative to the fried ones made of regular flour.
Enjoy a great balance of healthy and tasty with these amazing millet recipes to try at home. Let us know your favourite one in the comments section below.
About Aanchal MathurAanchal doesn't share food. A cake in her vicinity is sure to disappear in a record time of 10 seconds. Besides loading up on sugar, she loves bingeing on FRIENDS with a plate of momos. Most likely to find her soulmate on a food app.