Custard Recipes- We all talk about comfort food - foods that can lift your spirit instantly with their simple flavors. For those with a sweet tooth, the same love extends to comfort desserts. There are some desserts which do not require any frills and fancy plating. They are best when they are enjoyed in their simple and true form because it is the flavor that strikes a chord more than anything else. One such dessert is the custard. You can spruce it up in numerous ways - fruit custard, caramel custard, meringue, nuts, cream, sugar mesh, salted caramel, chocolate ganache - but even a spoon of simple home-made custard with the distinctive note of vanilla can bowl you over.


While the markets are loaded with instant custard packs in all sorts of flavors, they are nothing close to the original, home-made variant. Yes, making custard at home is not particularly a two-minute job, but like they say, you need to put in a little effort to relish true flavors at its best. Or you could just turn to microwave custard recipes to make it a sweet deal. There are many ways you can dish out custard at the comfort of your home.


The main ingredients that go into the making of custard include eggs, milk, sugar and vanilla. Yes, that's all! Beyond these, you can add other ingredients to suit your fancy. Summer is definitely the best time to make custard and surprise the little ones at home.
To get you started, here are our 11 best custard recipes -
The classic caramel custard, with the goodness of caramelised sugar and vanilla, sprinkled with chocolate powder is an all-time favourite dessert of both kids and adults. Made in just about an hour, caramel custard is a comforting and elegant dessert, popular in the french cuisine.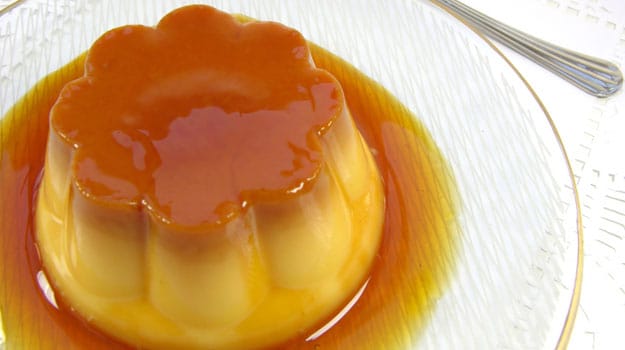 This easy and quick caramel custard can easily become your regular favourite at home.
A french dessert, floating island has fluffy meringue sits atop hot vanilla custard - it is hard to resist digging into this childhood favourite. A unique and decadent dessert for a dinner party, made in just about 30 minutes with minimum ingredients like eggs, sugar, milk and vanilla.


Trifle is a popular dessert from England, served mainly in a circular dish and made with a variety of fruits with several layers arranged with fruits, jelly and custard. This can be topped with thick whipped cream. Enjoy digging into this sinful dessert layered with fresh fruits, cake, custard and jelly.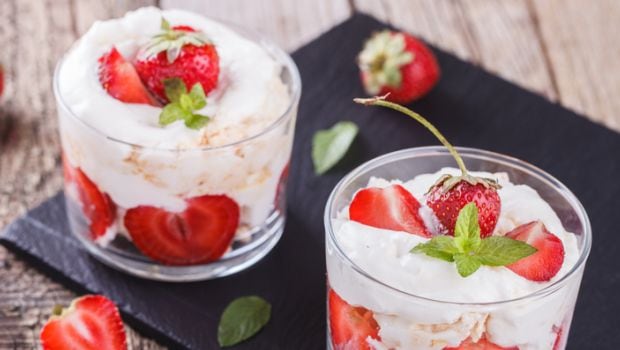 Fruit trifles must always be served in a circular dish, if presented in any other shaped dish they are not trifles but simply jelly based desserts.
These pretty little tartlets come with the goodness of bajra. You can fill them up with any creamy delight of your choice, such as cream cheese. Top them up with fruits and serve them as tea-time treats.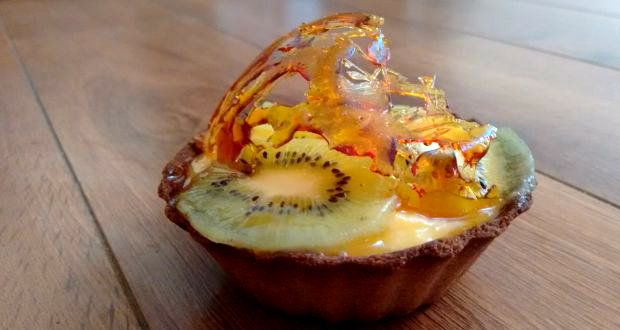 Pretty little tartlets made with bajra and wheat and filled with the delicious mango custard and kiwi slices sitting atop.
Fruit custard is one dessert that makes its presence felt at almost every party. Goodness of fruits along with the good old custard made with eggs, sugar, milk, cardamom and a hint of vanilla makes for this delicious post-meal dessert!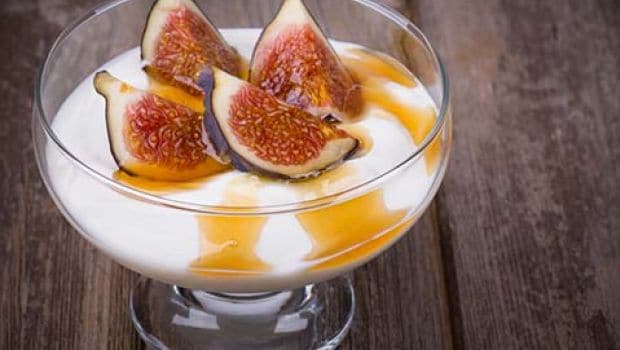 You can experiment with the fruits to be used ithough only sweet fruits go with a fruit custard recipe.
An Asian twist to caramel custard. Coconut with litchi creme caramel is a melt in the mouth recipe with interesting combination of litchis and coconut milk. Made in just about an hour, this dessert recipe is a great option to cook a different and unique dessert for a party. It's guaranteed to impress the guests.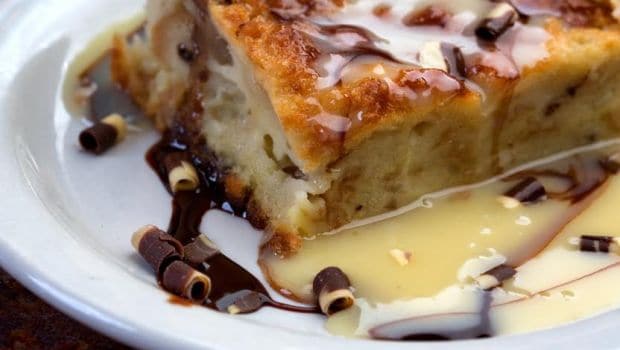 Delicious litchi and coconut packed in the goodness of custard. A dish not to be missed!
Lagan-Nu-Custard' is a Parsi dessert prepared during weddings. The name itself means 'wedding custard' since the authentic dessert is reserved for weddings, filled with cashews and nuts. This recipe of custard is made with simple everyday ingredients like milk, eggs, butter and nuts.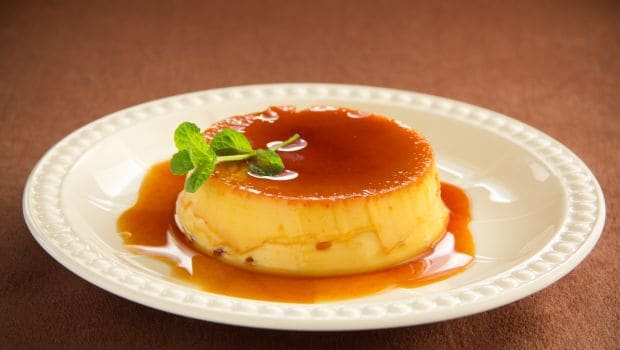 The Parsi dessert at its best. Prepare for special, celebratory occasions.
A smooth coconut custard with a beautiful looking jamun sauce. The jamun sauce has mild flavors of cardamom and rose water.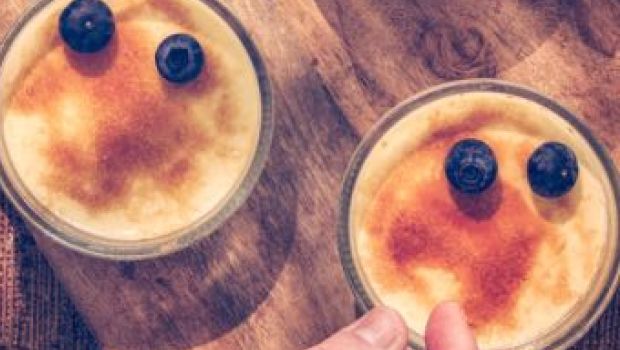 A fusion of french and Indian, this custard recipe has the goodness of coconut laced with delicious jamun sauce
Thick and creamy custard with the light flavor of vanilla, served in a martini glass with chopped fruits of your choice. An easy and quick fruit custard recipe.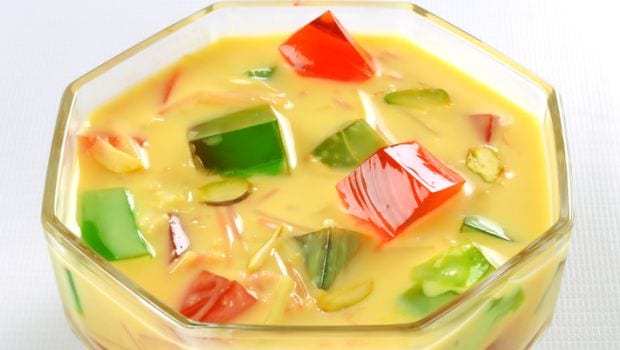 A fruit custard recipe so easy that you can actually cook it regularly as a post-meal dessert.
Caramel Custard is an easy pudding-like recipe from the french cuisine that is now popular all over the world. Caramel custard comes with a variety of names given to it from creme caramel, or milk leche to custard flan. You can serve this dessert at dinner parties as it would be loved by kids and adults alike.Love custard but have no time to whip it up? Try this simple, easy and quick microwave custard recipe for your next dessert.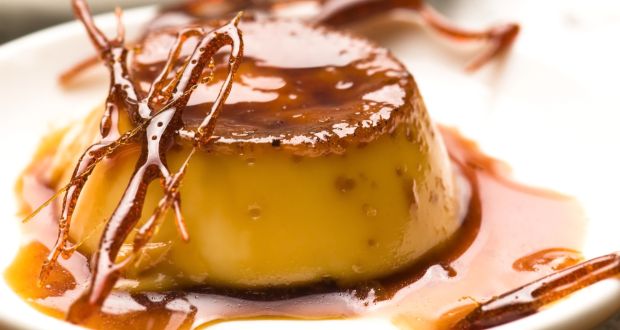 This golden custard is made out of eggs, milk and sugar that too in a microwave in absolutely no time.
The perfect dessert to end your meal, this easy and quick custard recipe with a step by step process with minimal of ingredients is a must have for dinner parties. Made in a pressure cooker in less than an hour, this caramel custard recipe is simple irresistible.
Try this super quick and easy recipe at home and you won't stop making it regularly.
Now no more fretting over what to cook for desserts, these easy and delicious custard recipes are your solution.