2014 has been a good year for us. We've got some excellent chefs on board, a thrilling list of user recipes and the opportunity to work with great minds from the food industry. But before we wrap up, we thought we'd have a little celebration.
Nothing spells celebration as well as warm, delicious and flavour-rich food. So we spent some time going through our archives, trying to understand your likes, dislikes, your tastes and preferences. And what we found was nothing short of amazing.
From creamy Mughlai chicken to snappy snacks, from soft carrot halwa to spicy and luscious chicken, from elegant cakes to sarson ka saag - we've savoured the best for the last. Here's a peek our 10 top-rated recipes that will spin your head right round!
1.Butter Chicken - Recipe by R John, Moti Mahal, Daryaganj, Delhi
This is hands-down the best butter chicken recipe you'll ever see. Straight from the house of Moti Mahal, this intense and creamy chicken recipe is so delicious, you'll want to lick the plate clean.
2.Boneless Chilli Chicken - Recipe by Chef Niru Gupta
Watch two brilliant cuisines come together with this crispy, crunchy and spicy plate of chicken - it's like heaven on a plate! Take some boneless chicken, an egg, ginger-garlic paste, diced onions, chilli and some corn flour. Now coat the chicken pieces and fry them till they're golden brown.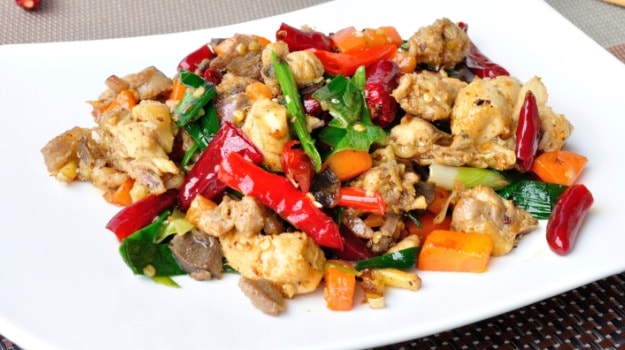 3.Chocolate Cake in a Pressure Cooker - Recipe by Chef Niru Gupta
You don't need a microwave or an oven to make chocolate cake. A pressure cooker and a few minutes is enough. Go ahead. Pamper your taste buds with some fudgy and moist no-bake chocolate cake.
4.Chicken Tikka Masala - Recipe by Chef Manju Malhi
Try this soul-stirring combination of yogurt, masala and great technique. All you need is some tandoori paste, chopped ginger, tomatoes, bay leaf, garlic and some olive oil. Cook it for about half an hour and serve hot with naan, bread or rice.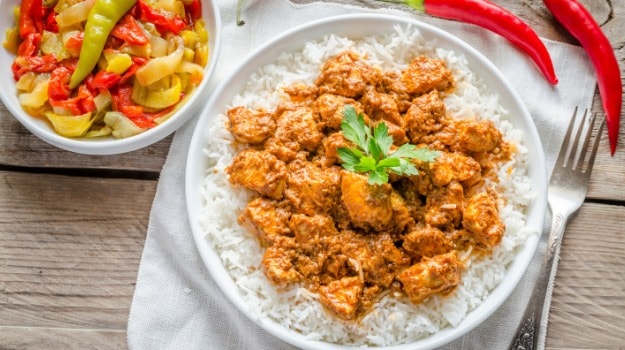 5.Eggless Vanilla Cake in a Pressure Cooker - Recipe by Poonam Gupta
If you're bored of the usual chocolate cake and are looking to try something different then try this vanilla cake. A great combination of delicate texture, great flavour and delicate crumb.
6.Sarson Ka Saag Aur Makki Ki Roti - Recipe by Chef Roopa Gulati
This is possible the most-loved winter food there is. A creamy, dreamy and mind-blowing saag with a crisp and filling roti.
7.Mutton Biryani - Recipe by Chef Aditya Bal
Spice-up your day with this Awadhi style, masaledar recipe. Juicy pieces of mutton cooked with a handful of ingredients and white rice is the perfect main course show stopper. It's aroma will leave you captivated. It's cooked with cinnamon, cloves, fennel seeds, coriander seeds, star anise and peppercorns.
8.Palak Paneer - Recipe by Niru Gupta
Soft and tender pieces of paneer cooked are cooked in a gorgeous spinach gravy to make on of the most adored North Indian dishes. Serve this gorgeous palak panner with some peas pulao and a chilled cucumber raita.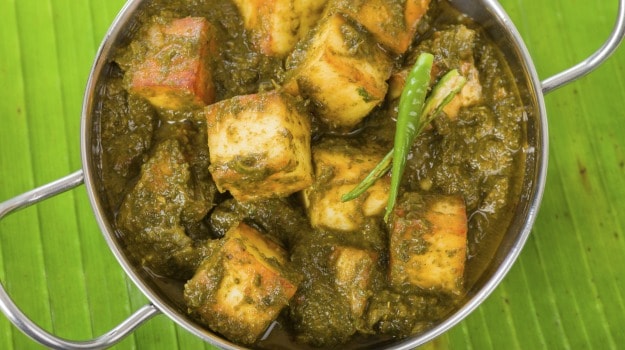 10,Gajar Ka Halwa - Recipe by Chef Akhtar Rehman, Team Pakistan
The hypnotising smell of grated carrots cooking in condensed milk and pure ghee will get you off your chair and into the kitchen in just minutes. Cook it in some sweet tasting condensed milk and lace it with gold vark, almonds and pistachios.
11.Teekha Murgh - Recipe by Chef Meraj Ul Haque, Team India
It's spicy, it's chicken and it's just absolutely sensational. Fiery and flavour packed, this one's a cracker of a dish. Use some onion seeds, garlic, curry leaves, tomatoes, cumin powder and crushed black pepper to land the perfect taste.