Picture this: It's blazing hot outside, you head indoors and race towards the a.c remote. While still trying to get the machine on, you make a giant leap to your next best friend - the refrigerator. The door is open and as the cool air touches your body, you give a sigh of relief - heaven is here! The very next moment a chilled bottle of cola is spotted. You quickly reach out to it and gulp it down.
How many of us are not known to have lived this moment? Summer is that time of the year when chilled beverages are probably most endearing to us. Under hot and humid conditions, our body tends to get dehydrated leading to a constant need to consume fluids. It is important to understand that while our body seeks constant hydration, its source should be healthy. Various medical and health studies conducted in the past have signaled at the ill effects of processed drinks. Not only are these drinks high in calories but are also stripped off the nutritional content and are filled purely with refined sugar.
One should always be on a lookout for natural ways to stay hydrated. Apart from increasing your water intake, you can also add fruits and veggies that have high water content - some of them would include citrus fruits, melons, cucumber, etcetera. Yogurt is also an excellent way to cool down when it's hot outside.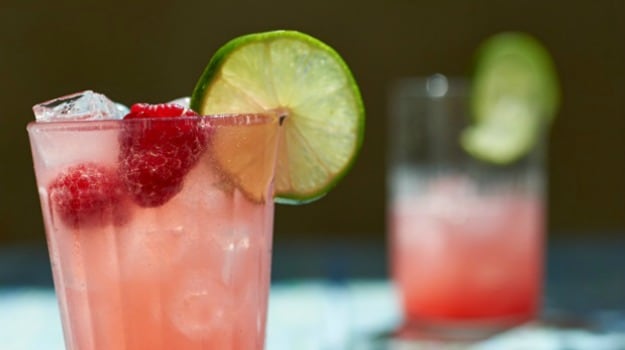 We understand that this season calls for you to sip all day long and chew just a little. Fluids help cool your system and aid digestion as well. This summer, make use of the colourful seasonal produce and have a blast. For some initial inspiration and ideas, we bring you 10 summer-inspired recipes that include vibrant fruits, refreshing ingredients, thirst-quenching juices, cooling yogurt and may be, a bit of liquor. These can be worked up in a snap, refrigerated and consumed for a healthier state of nirvana!
Take a look.
1. Virgin Cucumber Cooler
Recipe by Chef Naina de Bois-Juzas, Le Bistro Du Parc, New Delhi
Summer's favourite veggie gets a makeover. This refreshing cucumber drink needs just 5 ingredients to get ready.
2. Aam Panna
Recipe by Chef Niru Gupta
The classic desimango drink that you can't get wrong. Easy to make and so delightful.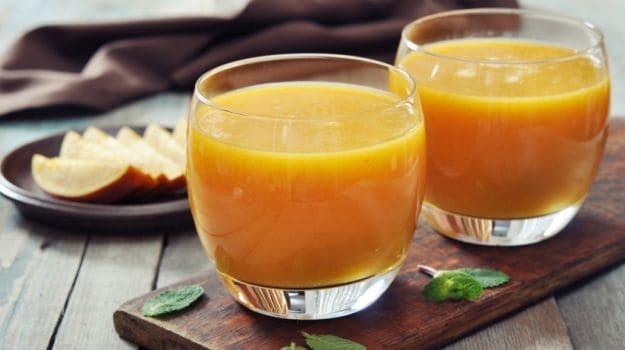 3. Ginger Litchi Lemonade
Recipe by Chef Vicky Ratnani
Give your regular lemonade a new twist. Mix lemon juice with litchi juice, add a generous dose of ice, chia seeds, sliced grapes, bits of ginger with mint leaves floating atop.
4. Genie in a Bottle
Recipe by Chef Noah, Hungry Monkey, New Delhi
For those who wouldn't mind a dash of rum, this cooling treat is a blend of blueberries, soda, lavender syrup, lemon juice and a bit of white rum.
5. Ginger Fizz
Recipe by Chef Roopa Gulati
A cooling mix of ginger, lime, cinnamon and cloves to re-energize you.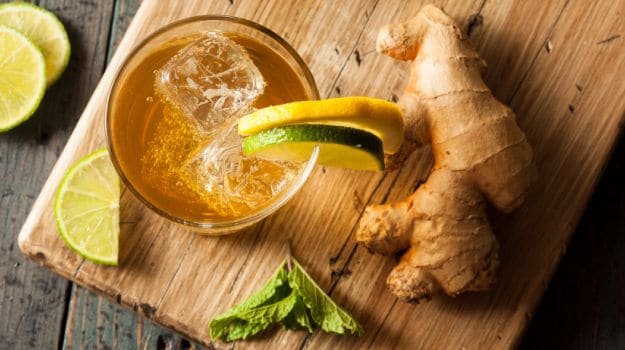 6. Guava Thandai
Recipe by Chef Vicky Ratnani
Not just for the festival of colours - thandai is a good old desi way to beat the heat. This one comes with the added goodness of guavas.
7. Iced Jaljeera
Recipe by Chef Roopa Gulati
The goodness of desi ingredients meets the tanginess of tamarind, lemon juice and some jaggery to balance out the flavours. A perfect summer drink.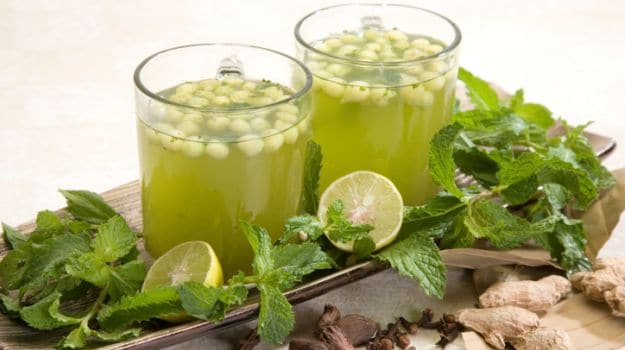 8. Jaswant Sherbet
Recipe by Chef Niru Gupta
Fancy doesn't always mean cumbersome. Delicate hibiscus flowers are teamed with milk, sugar, water and lemon juice to make a delicious concoction that will last you all summer.
9. Mint Lassi
Recipe by Chef Roopa Gulati
The most-loved lassi recipe with a minty note.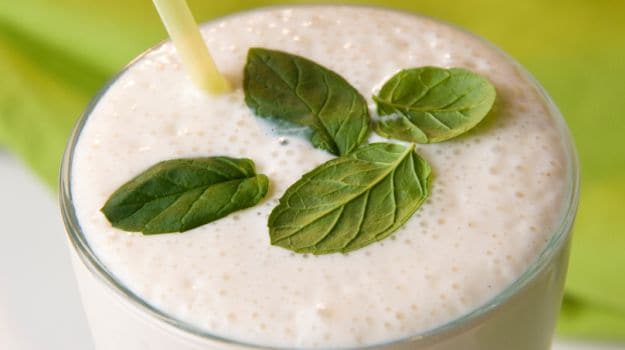 10. Faalse ka Sherbat
Recipe by Chef Kunal Kapur
Seasonal faalsas are juiced and blended with ice, lemon juice, sugar and mint leaves
(This story has not been edited by NDTV staff and is auto-generated from a syndicated feed.)