Low-Sodium Recipes- We've been told umpteen times to have less salt and also that increases our risk of contracting heart disease. But do we really know why? There are many reasons for this and we'll help you understand them. Most sodium in our diets comes from the use of Table Salt which is nothing but a compound called sodium chloride. Fruits and vegetables may also contain some amount of sodium.

Why Is Sodium Bad | Cons of Consuming Sodium
Excess sodium in the body is excreted via your kidneys. But always remember that there needs to be a balance between sodium and water in your body else it can upset the systems. Too much sodium in your body retains more water which puts an extra load on the heart, kidneys and blood vessels. This can put you at a higher risk of heart disease, high blood pressure and even stroke.

How Much Do We Need Sodium?
According to the World Health Organisation (WHO), adults should consume less than 2,000 mg of sodium, or 5 grams of salt, and at least 3,510 mg of potassium per day. But many studies conducted in different parts of the world show that most people consume way more salt than the dietary guidelines established by the WHO for good health which is about 9 to 12 grams per day. A lot of this excess salt comes from processed and packaged food which people have started relying on more because of easy accessibility and convenient consumption. All these factory-made foods could have copious amounts of salt without you knowing and the ingredient labels can easily fool you.There are many ways to combat high sodium intake. To start with, limit your processed food intake and opt for freshly cooked, home-made food. Home cooking can be just as easy and quick. Let us guide you. You can even switch to healthier alternatives to table salt like rock salt, Himalayan pink salt or the sea salt. These are less processed and have higher purity levels. If you've been tipping to the higher side, another way to restrict your salt intake is to choose low sodium fruits and vegetables for your daily diet. We've put together a list of our best low sodium recipes that you could try. All these recipes have been approved by leading nutritionist Dr. Rupali Datta, where ever they mention 'salt to taste' make sure you give it just a tiny sprinkle or feel free to omit it totally. They'll still be delicious.
Here are our 11 best low-sodium recipes that you can try at home!
A light, lovely and flavourful meal with mushrooms, chicken, palm sugar and dark rice wine. Swap this with your heavy dinner on one of the weeknights. Easy, quick and tasty chicken broth recipe that would help you sail through a chilly winter night.
This chicken broth would be healthy, delicious and absolutely low on sodium.
Recharge and refuel with this refreshing combination of sweet pineapples, sour oranges and bottle gourd for an extra dose of health. Bright and beautiful, this juice would definitely help you beat the summer heat.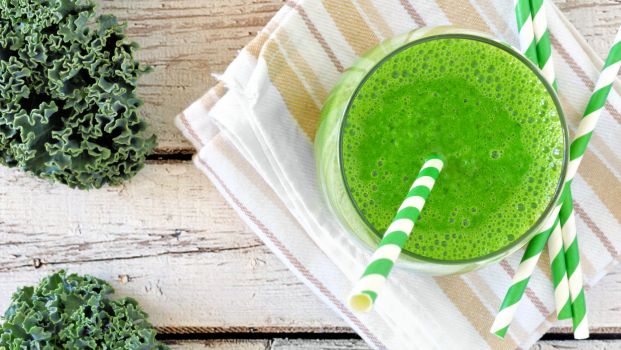 A delicious juice that is sure to boost you with healthy nutrients.
Give your day a great start with this delicious upma made with vermicelli, curry leaves, fresh veggies and a handful of peanuts. Vermicelli upma is a delicious and quick snacking option for all your hunger pangs. This is so light that it is known to be an all-time meal and not just restricted to breakfast or brunch.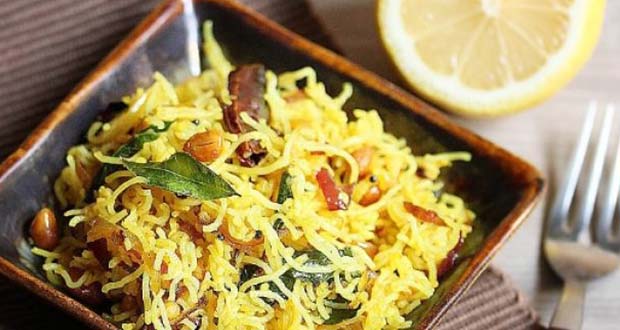 A bowl full of nutrients and taste!
Another fantastic breakfast recipe. It's simple and quick yet packs all the wonderful flavours and goodness of honey, yogurt, fresh fruits and milk.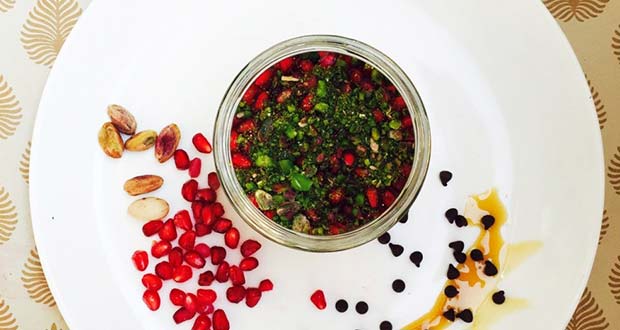 A high on protein breakfast that energizes you and keeps you fit.
A great recipe to pair with your evening snack that you won't feel guilty about. Ditch the store-bought stuff and make this fresh dip at home which would be absolutely low on sodium and high on nutrients.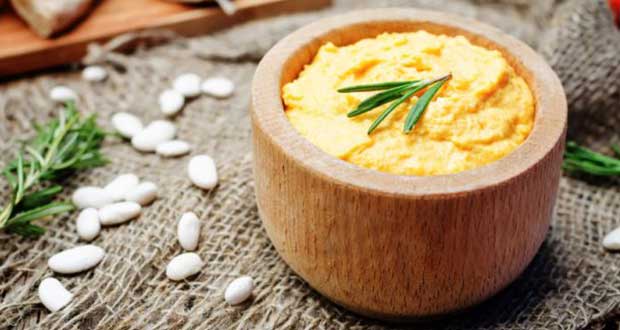 Pair this with pita bread after adding some rosemary for a flavour boost.
Hungry between your meals? Whip up this wholesome salad bursting with sweetness of corn and the juiciness of fresh tomatoes. Keep the bottled dressing away and make your own with cumin, canola oil and cloves.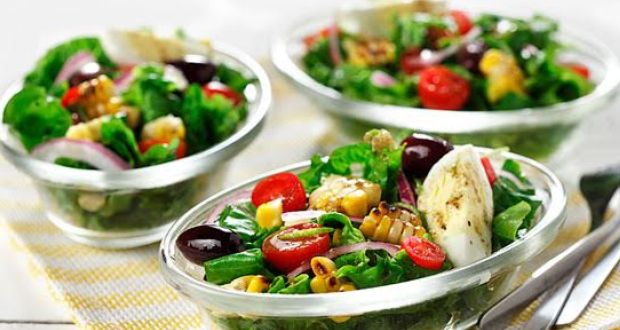 A lovely summer salad bursting with the vibrant colours and flavours.

Healthy doesn't have to be boring or tasteless and this recipe will prove that you. Packed with chillies and mouth-watering flavours, this Thai fish recipe is sure to be the winner on the dinner table. Try this baked fish recipe with a homemade spiced marinade.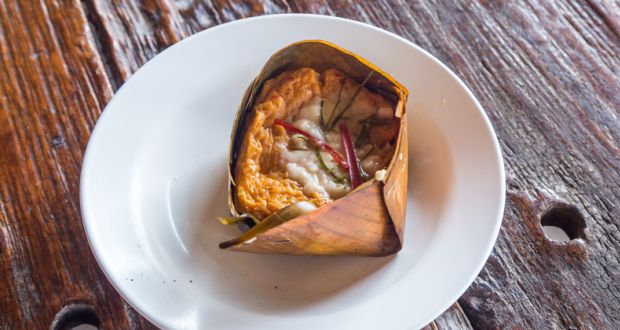 This dish will bring the streets of Thailand into your kitchen!
Try this recipe for lunch today. It uses simple ingredients that are always available in your kitchen pantry to churn something unique.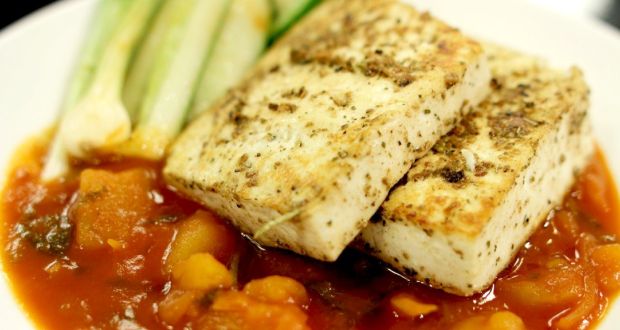 This recipe combines the goodness of certain ingredients prized in Ayurveda that are light on your stomach and at the same time make your gut stronger.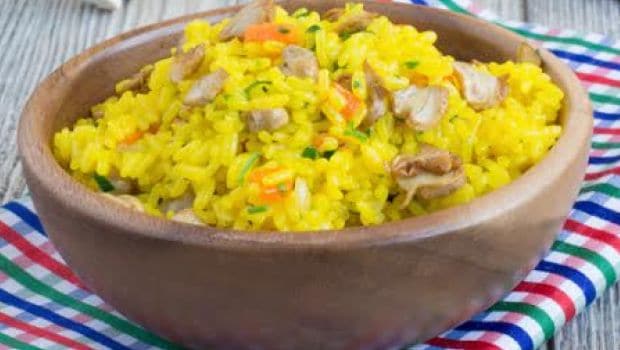 As per Ayurveda moong dal is said to have a cooling energy and it promotes the de-toxification process in our body.
A healthier alternative to your street momos, makes these vegetable dumplings wrapped in Chinese cabbage.
Bright, healthy, tasty and absoutely refreshing, this fruit salad is just the perfect dish to chill with in summers. This will help you cool down on even the worst of hot summer days. Watermelon, kiwi and pineapple comes together for this beautiful fruit rubik' cube!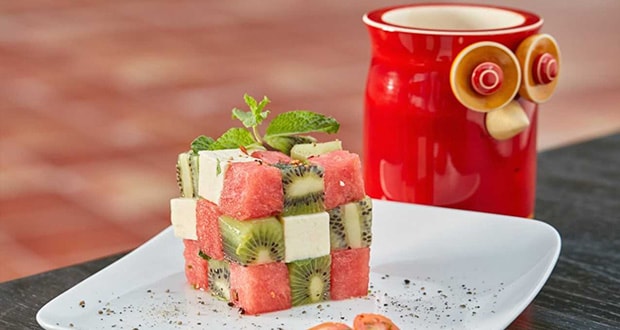 A delicious, healthy and a creative fruit salad that looks exactly like a Rubik's cube.
All of these recipes, prepared in a controlled environment and consumed in a balanced way can help you lead a healthy life.