Let's do something different, my friend said, and that was enough for me to break into a cold sweat. Something different meant something experimental in the food and drink department. And while it's not too difficult to take care of the edibles, what with plenty of talented people around, it's the drink I worry about.
Cocktails
were never my forte, but this year I decided to take up the challenge, and began to run tests of my own. The condition: it had to be
desi
cocktails.After scouring though loads of recipes, and asking my 'high spirited' friends, I devised some of my own cocktails, with inspirations from various famous ones of course. These are quick, simple, and you don't have to empty your wallet for it either. Now for all the cocktails, the measurements are according to my drinking abilities. You could always add a little more of whatever you need.
1. Kariveppila Mojito:
The kariveppila is nothing but
curry leaves
. What makes this cocktail special is that it is made with honey.
Ingredients:
45 ml of white rum (always get good quality rum)
8-10 curry leaves
5-7
mint
leaves
Juice from one medium sized lemon
Honey
, as per your taste
Club soda or sparkling water
Crushed ice
Method:
1. In an old-fashioned glass, you can also use a thick glass bowl, muddle
lemon
juice, honey, mint leaves, and the curry leaves carefully.
2. Transfer the mix into a cocktail shaker, add the rum, and the crushed ice, and give it a good shake.
3. Pour the drink into a Collins/Highball glass and top it up with club soda or sparkling water. Line the glass rim with demerara sugar if you like, but the idea is to keep sugar out.
4. Garnish with a wedge of
lime
, add a swizzle stick, a drinking straw, and serve chilled.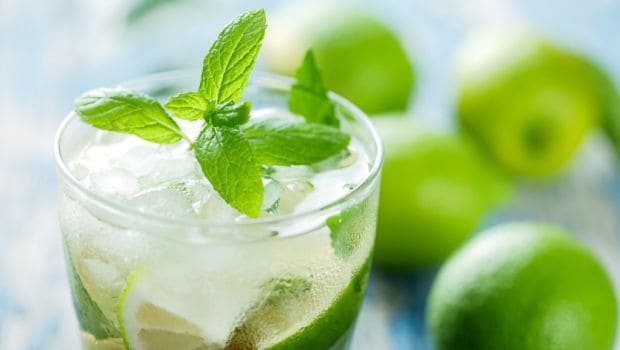 2. Ganne ka Vodka:
There's nothing quite like a tasty glass of plain
sugarcane juice
. But this Diwali we are adding a little spice to the drink, and ganne ka ras and vodka is a delightful combination.
Ingredients
45 ml of plain
vodka
Sugarcane juice
Cumin seeds
Juice of a lemon (to taste)
Pink salt
Crushed ice
Method:
1. Before you begin, dry roast the cumin seeds, and grind it into a coarse powder. You wouldn't need more than a largish pinch of it in the cocktail, so make accordingly.
2. Take a glass and line it with pink salt. You can sprinkle some on a dish, line the glass rim with lemon juice and then turn it upside down onto the salt and give the glass a turn.
3. In a cocktail shaker, add the vodka, the
cumin
powder, the sugarcane juice, a dash of lemon juice, and crushed ice.
4. Shake it well, and pour into a highball or a lowball glass (it totally depends on what you have in your cabinet)
5. You could also add proper ice cubes and strain the drink into the glass.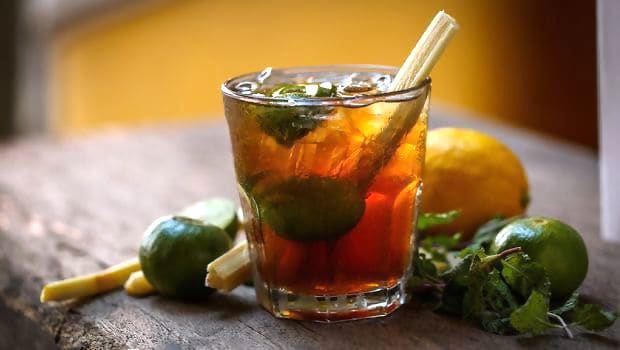 3. High Rasam:
If you live in any of the south Indian states, you are bound to experiment with
rasam
. That's just how it goes. Well a
martini
with tomato rasam is no stranger to us. But to make it at home is delightful, and you can begin by buying a good quality rasam powder and following instructions to the T. Prepare the rasam the previous day and refrigerate.
Ingredients
45 ml vodka
Rasam (chilled, and strained)
A pinch of dry roasted and ground cumin
5-6 curry leaves
Ice
Method:
1. First, muddle the curry leaves, and keep it ready.
2. In a cocktail shaker, add the vodka, the rasam, the curry leaves and ice.
3. Shake well. Strain the drink into a martini glass.
4. Sprinkle some cumin powder, and serve.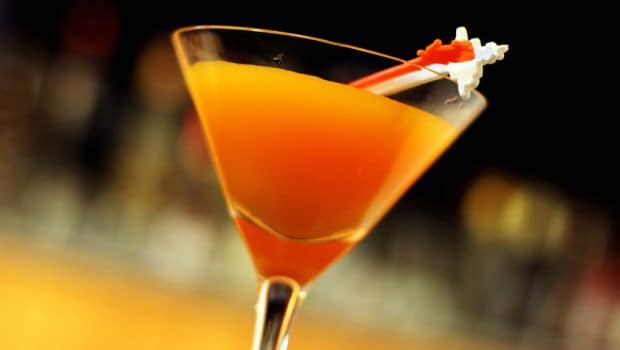 4. Rum Ananas:
Naming cocktails is fun till you discover that someone has already come up with it. Anyway, a good cocktail drinker knows that rum and
pineapple
is a deadly combination. But we're making one our way.
Ingredients:
45 ml dark rum
Pineapple juice (if you get it fresh, nothing like it)
1/2 teaspoon lemon juice
Pink salt or
chaat
masala
Ice
Method:
1. Line the glass with pink salt/chaat masala first, and refrigerate the empty glasses.
2. In a cocktail shaker, add the
rum
, pineapple juice, the lemon juice, and ice. Shake well. You can add a little chaat masala into the drink too.
3. Strain it into a Collins glass, garnish with a wedge of lime on the rim, and serve.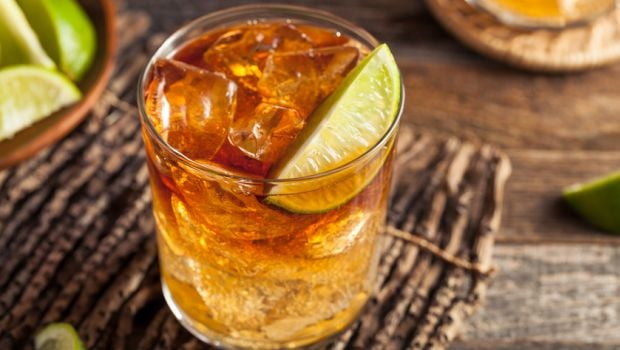 5. Ginger Mingler:
This one is as original as it can get. And you might not like it entirely, but what's life without a little trial? Made with some of the most easily available ingredients in our kitchen, it's quite a spunky concoction.
Ingredients
45 ml whisky
1 tsp
ginger
syrup
Club soda/sparkling water
1 tsp lemon juice
A sprinkling of rock salt
1
green chilli
, split (optional)
Ice cubes
For the syrup:
200 gm of fresh ginger (washed and peeled)
4 cups of water
300 gm of sugar
A pinch of salt
Method:
1. To make the ginger syrup first, chop the ginger into tiny pieces. Boil the sugar and ginger in water, and then out it on simmer for about 45 minutes. Strain, and cool. Refrigerate in a glass bottle if you're using it the following day.
2. To make the cocktail, add the whisky, lemon juice, ginger syrup and ice, and shake well.
3. Strain the drink into a Collins glass, top it up with soda, and serve with a swizzle stick. You could sprinkle some of the rock salt on the drink, or rim the glass with it.
4. For additional garnish, add the green chilli in the drink.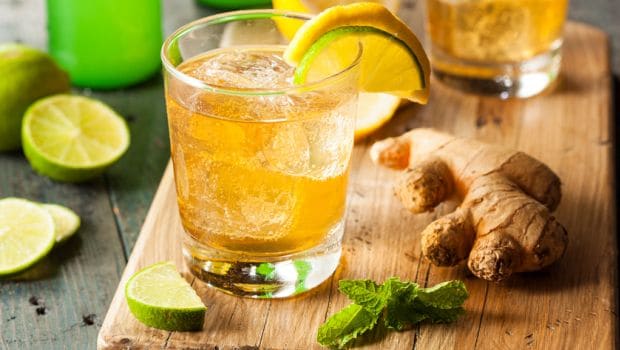 ​
About the author:
Priyadarshini Nandy would love to call herself the writer who "divides her time between London and Prague", but being able to call both Bengaluru and Kolkata her home is equally gratifying. As an independent journalist, she writes about food, theatre, travel, and more food, for various publications - new age and old school.
Disclaimer:
The opinions expressed within this article are the personal opinions of the author. NDTV is not responsible for the accuracy, completeness, suitability, or validity of any information on this article. All information is provided on an as-is basis. The information, facts or opinions appearing in the article do not reflect the views of NDTV and NDTV does not assume any responsibility or liability for the same.