I still remember a scene from my first visit to Beijing around the Beijing Olympics in 2008. I was at a food court in an obscure mall using sign language to order a plate of steamed vegetarian
dim sums
. I was
vegetarian
on that particular trip and desperately wanted a break from a surfeit of
pizza
, pretty much the only thing I could find, and also desperate to dig my teeth into something that qualified as 'local food'. I know this much, it's not easy being a vegetarian global traveller and yet it's not impossible. I've done it on a few occasions and met many fellow Indian travellers who are pros at this. And of course, you don't have to end up eating pizza or a
sandwich
every time. It is possible to explore the local cuisine too.
Level One: Carrying Food from India
This needs no introduction. Indians (not just vegetarians) have perfected this to a science. By now you probably know what to carry, how to pack it and the shelf life of everything you stash in your suitcase. 'Microwaveable' food packets (whether it's
Dal Makhani
or Rava Uppama) are always in the mix, some of which can be turned into meals once they're immersed in boiling hot water from your hotel's electric kettle.
Nuts
are a clever travel companion too; always providing instant energy and the perfect fillers between meals.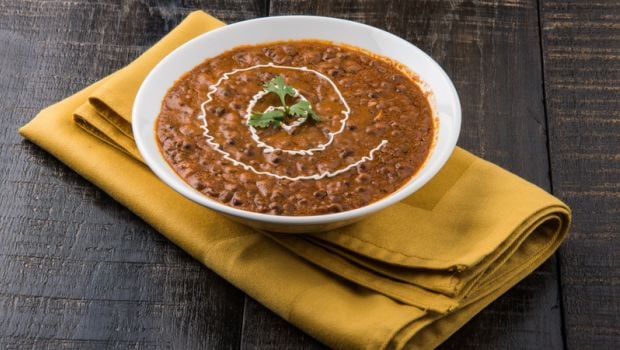 Level Two: The Safe Havens – Familiar Restaurant Chains
It's not just Indian travellers but quite a few global travellers look for chains they can recognise. You know what to expect and in most cases they are also less expensive than a local restaurant. So whether it's a vegetarian sub at Subway, pizza, 'grab and go' meal or a snack at Starbuck's, you probably know how to fix your 'vegetarian hunger pangs'.
Level Three: Eating Local
If you've graduated from level two, it probably means that you are not content with '
cookie
cutter' experiences and would like to explore local cuisine options within the confines of your vegetarian diet. It's easier to do this in some countries given that the aromas and the
flavours
might not completely yank you out of your comfort zone. Europe can be quite 'vegetarian-friendly'. I was quite amazed at the range of veg pasta (the
ravioli
is an absolute must try),
risotto
and pizza options across Italy's popular tourist and business destinations (like Florence, Rome and Milan) on a recent trip. It's the same in many parts of Europe that are frequented by Indian travellers like Switzerland, where vegetarian options (like Swiss roesti or exquisite local
cheese
) allow you to make the best of fresh local produce. It's the same local produce that's also seeing a spurt in quite a few vegetarian or Vegan restaurants in many parts of the world. Last year for instance, two of the most outstanding meals I had in the US were at vegetarian restaurants – Happy Girl (near San Francisco) and City' O City in Denver.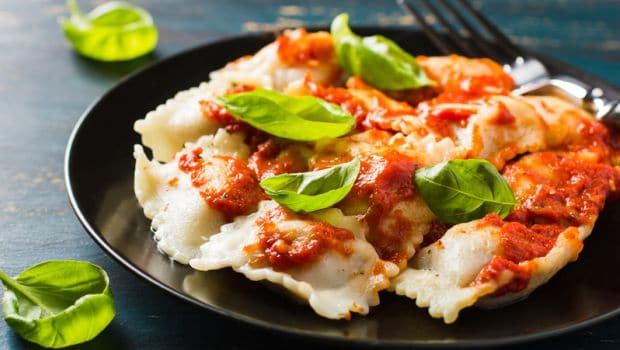 Level Four: Doing a Little Research on Local Vegetarian Options to be More Aware
Earlier this year I was in Japan with a group of travellers, two of whom were vegetarian. Their first surprise was finding all-vegetarian restaurants in Kyoto with a unique cuisine that evolved from food that was originally served for the monks. That's not the only resort for vegetarians; there are quite a few options from vegetarian sushi rolls, okonomiyaki (cabbage-based
pancake
), soba (
buckwheat
noodles) and of course Tofu-based dishes. It's not just Japan, even in hawker stalls in Singapore or Kuala Lumpur that are seen as quintessentially non-vegetarian, it's possible to find vegetarian delicacies like Popiah (Malaysian spring rolls stuffed with vegetables and served with a fiery chilli
sauce
) or vegetarian dim sums. The challenge here, however, is the aromas that might make many vegetarians feel uncomfortable or that the kitchens might not have a separate area or section to handle vegetarian food. This might be the challenge in restaurants that serve Middle Eastern or
Lebanese
cuisine in Dubai where it's possible to find delicious vegetarian options on hot or cold mezze platters.While it's obviously easier to stay in your safe, comfort zones, there's no better way to discover a destination than through its culinary motifs. Being a vegetarian certainly limits your options, but it doesn't have to completely stand in the way. Just ask the right questions – about the cooking medium or if meat stock has been used in your dish, and you are good to go.
About the Author :
Ashwin Rajagopalan is a cross cultural training expert and lifestyle writer. When he's not writing about food, he thinks about gadgets, trends and travel experiences. He enjoys communicating across cultures and borders in his weekday work avatar as a content and editorial consultant for a global major and one of India's only cross cultural trainers.
Disclaimer:
The opinions expressed within this article are the personal opinions of the author. NDTV is not responsible for the accuracy, completeness, suitability, or validity of any information on this article. All information is provided on an as-is basis. The information, facts or opinions appearing in the article do not reflect the views of NDTV and NDTV does not assume any responsibility or liability for the same.

About Ashwin RajagopalanI am the proverbial slashie - a content architect, writer, speaker and cultural intelligence coach. School lunch boxes are usually the beginning of our culinary discoveries.That curiosity hasn't waned. It's only got stronger as I've explored culinary cultures, street food and fine dining restaurants across the world. I've discovered cultures and destinations through culinary motifs. I am equally passionate about writing on consumer tech and travel.