Image credit: Bungalow 9, Mumbai

Best Lobster Recipes- A prized ingredient among seafood, lobsters not only look spectacular when laid out on the plate, but taste incredibly delicious even when simply sautéed in butter along with slices of fresh garlic. It is the delicate flavour that makes it score high, along with its ability to blend effortlessly with a range of other ingredients, be it creamy sauces or heavy masalas.


If you have been to seaside restaurants in Goa or other parts of the world, it is a common sight to find fresh catch of lobsters displayed at the entrance. You can pick your favourite from the lot, which is then cooked by the Chef in whatever method catches your fancy - grilled, curried, sautéed, in white sauce, with cheese, etc. In India, lobsters are usually prepared by smearing them in a mix of aromatic masalas to make local delicacies along the South Western coast such as Kerala Nadan Roast, Malabar Curry, Goan Curry and the like, while in Bengal and Orissa, they prepare a creamy lobster curry using tender coconut, which is known as Malay Curry, among other dishes such as Shorshe Golda Chingri (using mustard paste). Tandoori Lobster is another favourite across the country.


Cooking lobsters isn't as tough unless you are particular about its freshness and want to cook it live. Remember those TV shows, where live lobsters are directly dunked into a pot of boiling hot water? That apart, you can also pick lobsters from the fish market, de-shell and de-vein them and prepare a range of dishes in the comfort of your kitchen. Similar to prawns, lobsters do not take much time to cook, just 7-8 minutes are enough or you risk the meat turning rubbery. You can use them to make curries, quick stir-fries, stuffings, pastas, pizzas - you name it! Just make sure that you buy them from trusted vendors and they are fresh.
Here's presenting our 10 best lobster recipes to help you get started -
A classic French dish where the lobster shell is stuffed with a creamy mixture of meat, egg yolks and brandy. Top up with cheese and bake for an oven-browned cheese crust. For the recipe, click here.

Deshelling the lobster takes a little effort but the resulting dish, simmered in coconut milk, is totally worth it. For the recipe, click here.


Iguru means gravy cooked on slow fire until thickened. Here's a lobster recipe that you just can't resist. Click here.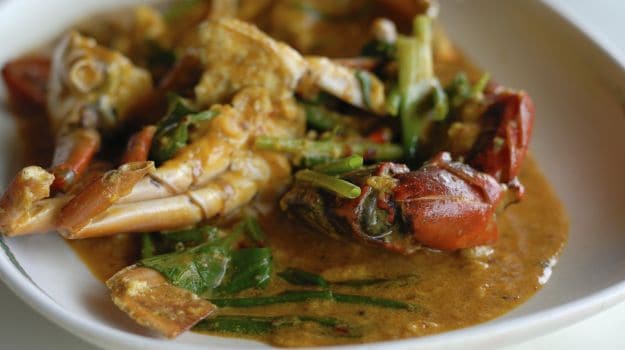 Packed with interesting flavours, this recipe is a must try.


Lobster cooked in the flavors of thyme and butter with a spinach-mushroom topping. This lobster recipe is an exotic on with a healthy mix of spinach and mushrooms along with pepper and a tang of lime. For the recipe, click here.


A delicious sauce of egg yolk and white wine goes perfectly with grilled lobster. A quick and easy lobster recipe to prepare for an exotic dinner menu on a special occasions. For the recipe, click here.

Lobster, boiled and then finished in an oven, served with simple white sauce. A delicious white sauce made with butter, milk and cheese! This dish can be prepared in less than an hour with few ingredients and this simple recipe. For the recipe, click here.


Owner of Olive Bar and Kitchen AD Singh along with Chef Aditya Bal and Chef Max rustles up a special lobster dish in a white wine and cream gravy. For the recipe, click here.

Scrumptious lobsters cooked in a range of spices, freshly made garam masala and raw mango flavours. A flavourful, easy to quick lobster dish to relish with friends and family. For the recipe, click here.


A delicious Karachi biryani recipe which is made using lobster and fragrant rice, along with a range of aromatic spices. For the recipe, click here.

Actor Abhay Deol and Aneesha Baig try their hands on a seafood spaghetti recipe. Squids, lobsters, prawns and scallops cooked in a mildly flavored tomato sauce and sprinkled with some basil. Click here.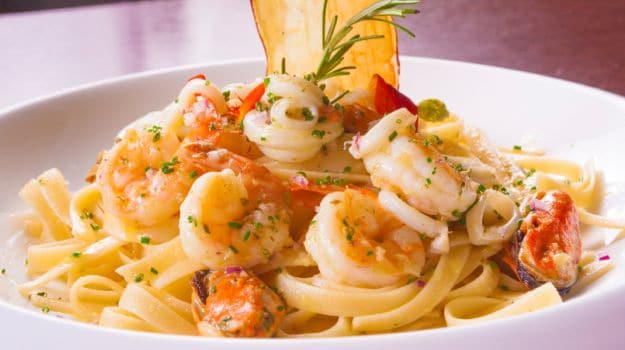 A flavourful and exclusice spaghetti recipe to prepare as a quick hunger fix.
A spicy, tangy dish of fish curry, perfect for a dinner party at home. Served with some delicious lobster cubes sauteed well in butter, this dish is surely going to get you hooked.


So which lobster dish is next on your menu?