Here are the top 10 breakfast places in Mumbai.
Look, I'm going to be honest with you. I'm writing this story during the
Mumbai
monsoon. Every day for the last several days, the rain has been coming heavily down in little stinging whorls, revealing a gray, watercolour world. This is the time my appetite swells with desire for a large, hot, meaty breakfast. Which is why in my list of Mumbai
breakfast favourites
, you'll find lots of
egg
and non-vegetarian options though I have tried to include some
vegetarian
options too.
1. Suzette
Rumour has it that the early rising
gourmet
can get his or her hands on Suzette's exquisite
croissants
, which are all sold out by 9 am. The rest of us have to make do with its buckwheat crepes, thankfully sold throughout the day. The one I love is the Estragon, which has
chicken
,
mushroom
,
mustard
and Emmenthal in its crispy folds, but if you want something more traditionally 'breakfast', I recommend the Complete (ham, egg and Emmenthal) or the Fermiere (same as the Complete but with the happy addition of sautéed mushrooms and creamed
spinach
). The crepe comes by itself though, it would have been lovely to have some freshly cut fruits on the side to make it more balanced.
Address: Pali Hill Bandra
and
Nariman Point; Opens at 9 AM.
2. Military Cafe
This no-frills
Irani
café once used to serve a plethora of meat-heavy
Parsi
and
British
dishes such as Delicious Tongue Dishes, Tasteful Liver Dishes, Light Meals Of Eggs and
Cakes
, Ices and
Puddings
. Today though, it specialises in all manner of non-vegetarian Parsi comestibles. One such is its Kheema Ghotala, not the most aesthetic dish but what it lacks in looks, it makes up for in taste. It literally translates to 'a mess of mince' and is a dish of minced mutton scrambled with egg and served with loaves of
soft pav
.Address: Ali Chamber, Tamrind Lane, Fort; Opens at 8:30 AM.
Image Credit: Military Cafe
3.Sarvi
Sarvi's is the gem that gleams in the slightly dodgy neighbourhood of Nagpada. Not for its (unprepossessing) interiors, but its exquisite cooking of dishes such as
Kheema
,
Boti Kebab
and Masoor
Pulao
. But if you go for breakfast, there is really only one dish to order - the Bheja Masala Fry. Surprisingly subtly-spiced and moreish, one plate (with two rotis) will tide you over until
tea-time
.
Address: 184/196, Dimtimkar Road, Opposite Nagpada Police Station, Byculla; Opens at 7:30 AM.
Image Credit: A.a. Raaz on Food Lovers Club
4. Salt Water Cafe
I spend far too much of my time here and it is mostly for its full
English breakfast
. If you look for it on the menu, you won't find it. But all the elements are there on the menu and when I order a fried egg, I usually get it with all the sides (
crispy bacon, lovely fat sausages
and baked beans). Now that's a breakfast that will really stick to your ribs on a cool morning
.Address: 87 Chapel Road, Next to Mount Carmel Church, Reclamation, Banra West; 82, Nagin Mahal, Veer Nariman Road, Opposite Gaylords, Churchgate; Opens at 9 AM.
5. Hotel Noor Mohammedi
Started in 1923 by Abdul Karim, Noor started its life as an early morning eatery (6 am) catering to the pious Namaz offerer. At Noor, you get plenty of delicious dishes, but what it is really famous for is its Nalli Nihari (shanks of mutton or buffalo), that has been cooked until it is soft as velvet. This, its most famous breakfast dish, is eaten with a crisp
roti
that soaks up perfectly its
spicy
gravy. Technically, you can order the
Nihari
up until noon, but there is a good chance it will be sold out much earlier.
Address: Bhendi Bazaar; Opens at 6 AM.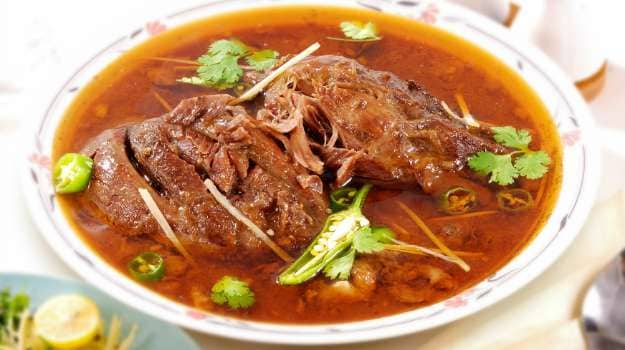 6. Tharu Sweets Mukhi Bhandar
Every Sunday at 8am, a knot of hungry people crowd the entrance of Tharu's for its weekly fix of
Dal Pakwan
. A Sindhi speciality, it is made of spice-flavoured pakwans, a sort of
flat bread
that is fried until crisp, and
chana dal
. At Tharu's, the Dal Pakwan is cooked in
pure ghee
and served with a tangy
tamarind
chutney, and is worth the weekly wait.
Address: Khar; Opens at 8 AM.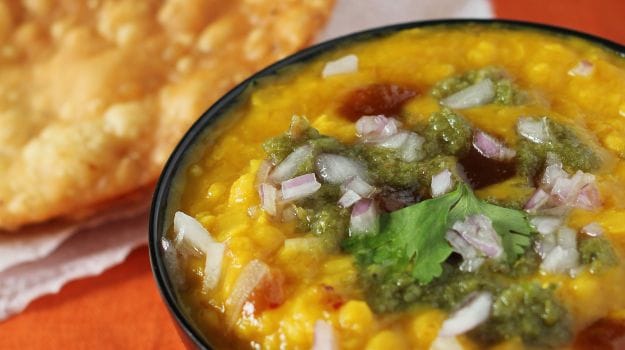 7. Indigo Deli
This is another one of my favourites - I spend hours engorging myself with its batter-fried
fish and chips
with
vinegar
or its paper-thin
pizzas
. But on a stormy morning such as this one, the only really satisfying thing for me is the Eggs Benedict - perfectly-poached eggs that have been drenched in Hollandaise sauce after being placed atop a muffin.
Address: Colaba, Lower Parel, Bandra, Andheri, Malad, Ghatkopar; Opens at 9 AM.
8. Ramashray
Along with its
Mysore
dosa
, Ramashray makes a mean Medu Vada - crisp on the outside and pillowy-soft within. For those who prefer variations on a theme, Ramashray also offers
Rasam Vada
(crisp
vadai
soaked in a bath of
rasam
) and Dahi Vada (where the
vada
comes soaked in whipped
dahi
), but as delicious as they are, I prefer my
vadai
pristine, and served with freshly-prepared
chutney
.
Address: Matunga; Opens at 5 AM.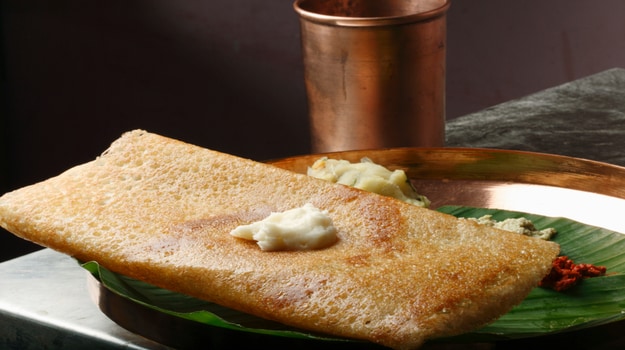 9. Cafe Zoe
The waffles at Cafe Zoe are magic! Apparently, they are traditional Liege waffles, one of Belgium's most delectable exports (after fries, of course). They are caramelised, and taste crisper and sweeter than the regular kind - they are also a lot harder to make. I have not been there in a while, but the taste has long lingered.
Address: Lower Parel; Opens at 7:30 AM.
10. Candies
Every morning, you're bound to see a crowd of hungry Bandra dwellers digging into the eggs, chicken sausages and baked beans offered at this iconic Bandra eatery. The bhurji and fried eggs are done just right, but the egg white omelette is especially fluffy (and good for the heart!).
Address: Multiple Outlets in Bandra; Opens at 8:30 AM.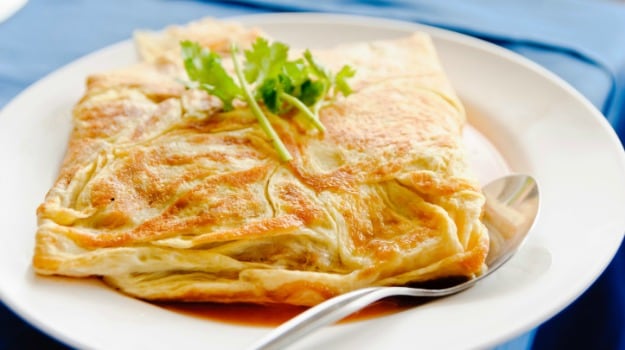 About the Author:
Meher Mirza is an independent writer and editor, with a focus on food and travel. Formerly with BBC Good Food India, she loves anime, animals and artsy things but also comics, technology and death metal.
Disclaimer:
The opinions expressed within this article are the personal opinions of the author. NDTV is not responsible for the accuracy, completeness, suitability, or validity of any information on this article. All information is provided on an as-is basis. The information, facts or opinions appearing in the article do not reflect the views of NDTV and NDTV does not assume any responsibility or liability for the same.