Maida Recipes: Flours have been an important part of the global culinary world for a long time. Besides Indian, many different cuisines such as Italian, Mexican and even American cuisine, depend heavily on various types of flours. Flour is basically finely ground, sifted mix of various grains, nuts, beans, legumes and seeds, which is used to prepare various meals. There are several types of flours, each kind having its own set of nutritional benefits and culinary uses. Most common of all flours is the wheat flour that is found in many nutritionally rich forms like whole wheat flour, gluten flour and the most commonly used - refined flour or all-purpose flour (maida). All-purpose flour is refined whole wheat flour that is a blend of hard wheat and soft wheat. It is enriched with iron, riboflavin, niacin and fortified with folic acid.


All-purpose flour or maida is fine flour, high in gluten, which makes it the perfect ingredient for baking mouth-watering desserts like cakes, pastries and biscuits along with delicious breads such as naan, bhaturas and paranthas. While many studies would tell you to switch all-purpose flour with whole wheat flour, which is much healthier; there is no denying that piping hot Indian breads and those luscious desserts wouldn't be this delicious without maida.


Being an essential kitchen ingredient, maida can be used to make a host of innumerable delicious dishes that you can prepare at home. From sinful bakes like cupcakes, cookies, pies and tarts to mouth-watering breads, roti, naan, and crispy snacks like samosa and namak pare; there are endless maida recipes that you can prepare at home. If you've been wondering how to cook some of the best maida based meals at home, we've got you covered!
Here are 11 Best Maida Recipes To Try At Home:
A Bengali favourite - luchi - is an utterly crisp version of puri with the only difference being that the former is purely made of maida. It is a traditional flatbread specially made during the occasion of Durga Puja. It is best paired with a rich curry like kosha mangsho or the vegetarian delight dum aloo.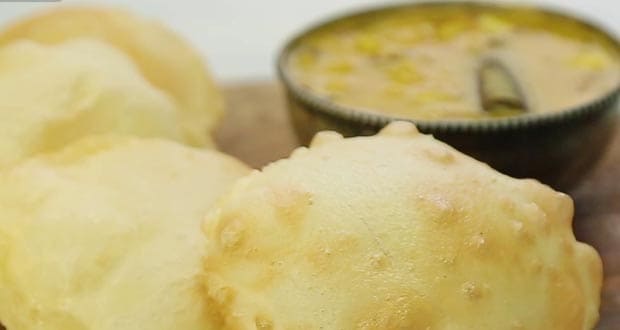 Maida Recipes: Luchi or Loochi is a deep fried Indian yeast free flatbread which gets puffed up during frying, very similar to poori.

Photo Credit: NDTV Beeps.
A traditional North-Indian puffy puri made with maida, yogurt, ajwain, ghee and salt. This maida recipe of nagori puri can be made within half an hour, and with just handful of ingredients. It is best served with some aloo ki sabzi. You can also pair with any of your favourite Indian curries or have it in dessert along with sooji halwa. Give your usual puris a twist and surprise your family with piping hot Nagori puris.
Maida Recipes For Snacks and Breakfast: Maida rolled with ghee, ajwain and yogurt, served hot.
The ultimate favourite food across all age groups, this classic Italian pizza, called margherita pizza represents the Italian flag with the colours of red, white and green adorned by tomato, mozzarella and basil respectively, all over. With a maida base topped with pizza sauce, oodles of mozzarella and basil, the pizza is baked to perfection. Prepare this within an hour for a game or movie night with friends.


(Also Read: 11 Best Pizza Recipes | Easy Pizza Recipes)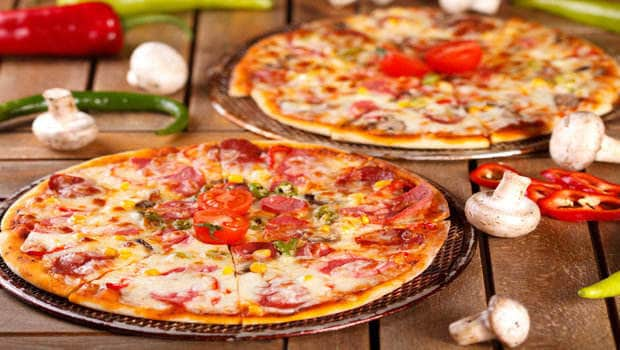 Maida Recipe For Snacks and Breakfast: Named after the Queen of Naples, Margherita was created resembling the colors of the Italian flag.
Let's face it; a creamy chocolate cake can lure people more than anything else ever. The irresistible aroma of baking is enough to please a crowd and it is nothing without the basic ingredient of all-purpose flour. Here is a drool-worthy maida recipe of decadent chocolate cake in a mug, which is quick, easy and too delicious to miss!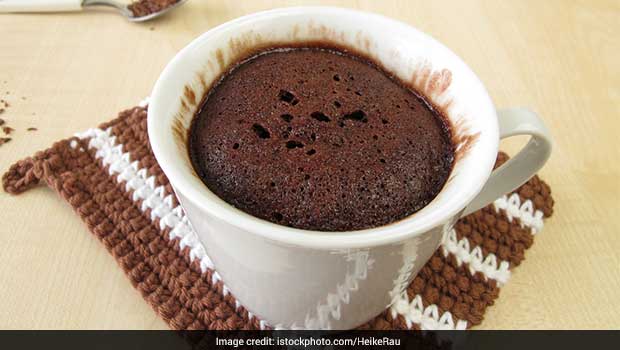 Maida Sweet Recipe: Sudden craving for a chocolate cake can take place anytime, so what could be better than making this quick and decadent chocolate mug cake.
Of course, this had to be on the list! The most loved street food of South Asia, momos are sumptuous dumplings made with an outer layer of maida, stuffed with a variety of ground meat or veggies and then steamed, fried or grilled. A significant part of Nepali and Tibetan cuisines, momos are now a popular street food across Delhi and neighbouring states.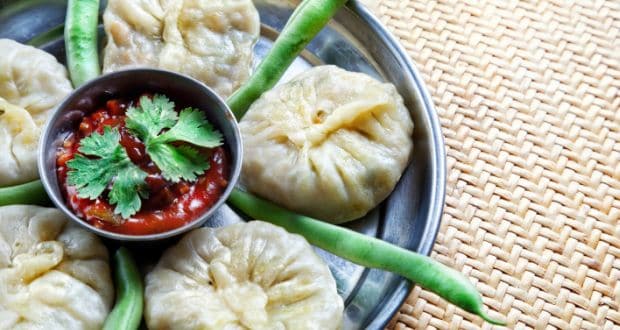 Maida Recipe For Snacks: Momos, originating from Tibet is a hugely popular street food in the country, largely in North-India.
Classic American breakfast! Pancakes are fluffy, wholesome flat breads that can be both sweet as well as savoury and relished for breakfast. With endless flavours to experiment with, pancakes have a huge room for creativity. You can prepare pancakes with oats, quinoa, flaxseeds and many more healthy versions of flours that are popular these days. But, here is a classic American pancake made with all-purpose flour that remains everyone's favourite till date. It is a perfect maida recipe for breakfast, made with baking powder, sugar, salt, milk and egg, topped with maple syrup and berries.


(Also Read: 11 Best Pancake Recipes | Easy Pancake Recipes)
Maida Recipe For Breakfast: Start your day with these classic American pancakes which you serve with your favourite topping.
Favourite Indian munching snack, namak pare, are fried or baked snacks made with a mix of maida and suji (semolina) along with ajwain and salt. Deep fried till crisp and crunchy, namak pare can be made in bulk and stored in an airtight container for many days to be relish for a long time. It is one of the best maida recipes for snacks to prepare as a tea-time snack and enjoy during the rainy season.
Maida Recipe For Snacks: Munch on these semolina snacks on a rainy day with a hot cup of tea.
Create this all time favourite tea time classic at home! Roll out a fresh dough, fill in your likings along with tangy spices and fry crisp!
This one is everybody's favourite and also a perfect recipe to satisfy sweet tooth cravings. Dough prepared from flour, ghee, salt, sugar and saffron-enhanced milk cooked perfect brown.
Create pizza from scratch, make the dough, spread the toppings and bake!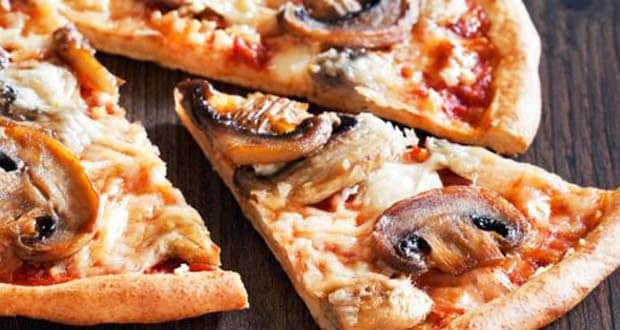 Paneer naanza is a delicious cheesy and crunchy paneer pizza where we use a naan instead of a regular pizza base.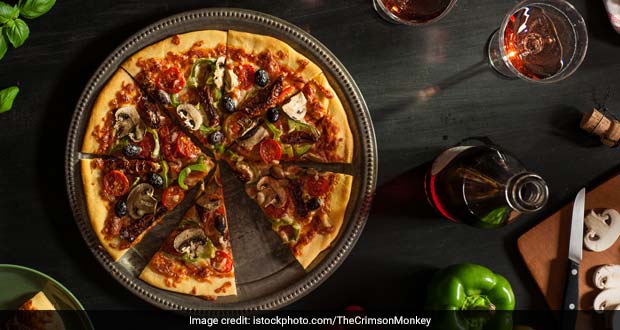 Treat your guests with these must-have, with a juicy surprise in them. Try making the classic chicken spring roll with this recipe here.
13. Momo Manchurian
Best of both worlds! If you happen to be a fan of both momos and manchurian then this combination will make you fall in love with fusion food.
With so many maida recipes to try at home, it is time to don the chef hat. Don't forget to let us know your favourite one in the comments section below.
About Aanchal MathurAanchal doesn't share food. A cake in her vicinity is sure to disappear in a record time of 10 seconds. Besides loading up on sugar, she loves bingeing on FRIENDS with a plate of momos. Most likely to find her soulmate on a food app.