Lohri 2022: The festival of Lohri has a lot to offer - great food, a taste of tradition, dance and dhol. Celebrated with great joy and fervor, Lohri is associated with worshipping the Hindu God of fire, Lord Agni and also the harvest of rabi crops. It's a cultural celebration linked with winter solstice - the day with the shortest day and the longest night. It is believed that the day marks the end of winters, the onset of spring, return of longer days and shorter nights. Lohri is all about getting together with family and offerings food to the holy fire and incredible feast like chole bhature, makke ki roti, sarso ka saag, et al.


(Also Read: Lohri Special: Why Food is Fed to the Fire)


Lohri is marked by a range of traditional exciting activities like lighting the ritualistic bonfire, dancing to the beats of dhol, singing popular folklore, flying kites & enjoying a scrumptious feast. It is a wonderful time for people to take a break from their chores and daily humdrum of life and rejuvenate. This bonfire festival is celebrated with great pomp; though it is typical to Punjabis, Lohri is celebrated across the country with great fervor and bears a message that is universal in every sense.
Lohri is celebrated in many other parts of the country and is akin to festivals like Pongal in Tamil Nadu, Bihu in Assam, Bhogi in Andhra Pradesh and Sankranti in Karnataka, Bihar and Uttar Pradesh. Many people believe that fire has the power to consume all, and in the process it pleases the Hindu God of fire who grants them even more for the next year. Foods like jaggery, gajak, popcorn, puffed rice and sesame seeds are offered as a way of paying gratitude to nature's bounty. The following day is celebrated as Makar Sankranti to mark the end of gloomy winter days & the beginning of bright sunny days ahead.


Break into Gidda or Bhangra on the beats of dhol! Let festivities call out for all things new and promising. Sing aloud the lore of Dulla Bhatti and let the holy fire burn away all resentments and negativity. When the aromatic flavors fuse with the essence of culture, you know it's time to slip into festive mood once again! To make this auspicious day more special, we bring you some of the authentic recipes by top chefs.


(Also Read: Lohri 2022: Date, Time, Significance, Customs And Festive Foods)
Here are 11 Best Authentic Lohri Recipes For You To Try:
Heartwarming saag coupled with makke ki roti and a big dollop of butter atop. This simple combo is also the best loved and one of the most celebrated Punjabi delicacies. Sarson ka saag and makke ki roti is a quintessential winter delicacy that no one can resist.
Lohri 2022:
Sarson Ka Saag aur Makke Ki Roti is ne of the authentic punjabi food.
Boiled chickpeas wrapped in masalas and cooked to perfection. Who would really miss a flavorful dish like this? Ready in a snap, this is a quick and easy treat for one and all which you can serve with kulche or rice.


(Also Read: Lohri 2022: Celebrate The Festival With These 5 Evergreen Dishes For Dinner)
Jaggery attains great importance in Punjabi cooking, especially when it comes to festivities and celebrations. Take a bite of sweetened Indian bread infused with gur.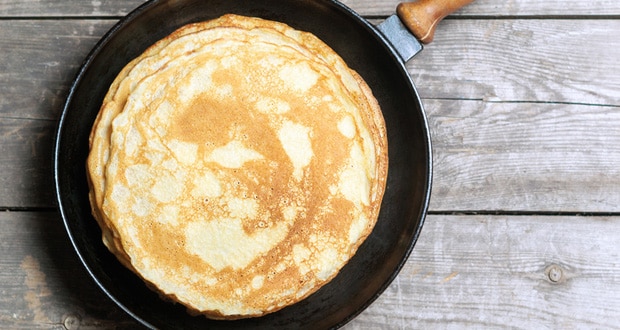 Festivities are never complete without those tidbits and munchies. Satisfy those in-between hunger pangs while munching on these crisp ladoos that are a perfect winter treat.


(Also Read: From Palak Patta Chaat To Matar Kebab - 5 Easy Snack Recipes To Celebrate Lohri)
Lohri 2022:
Murmura Ladoo: A perfect sweet dish for festive season.
Makhana, chiraunji with generous doses of fruits and milk make up for a sensational dessert. Any Indian festivity is just incomplete without a generous serving of sweet, end your lohri celebrations on a sweet note with this classic kheer dish.
Lohri 2022:
Chiraunji Makhane Ki Kheer: Make this healthy sweet dish this lohri and enjoy it with family and friends.
Just a handful of ingredients can promise a world of crunchy, sugary delight. Sesame seeds, ghee, khoya and sugar are all that you need to create some delightful magic. Til is a great winter ingredient that will keep you warm and satiated for long, prepare this barfi to relish while celebrating the festival of Lohri.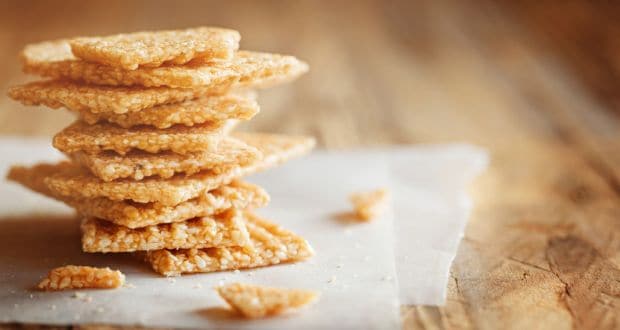 Lohri 2022:
Til Ki Barfee: Healthy and yummy treats for kids and adults, alike. Image credits: iStock
Chikki is almost synonymous with the desi comfort food throughout north India. There's nothing quite like spending the chilly evenings with a cup of tea and bits of nutty chikki by your side. Made in jiffy, this is an essential winter snack for one and all.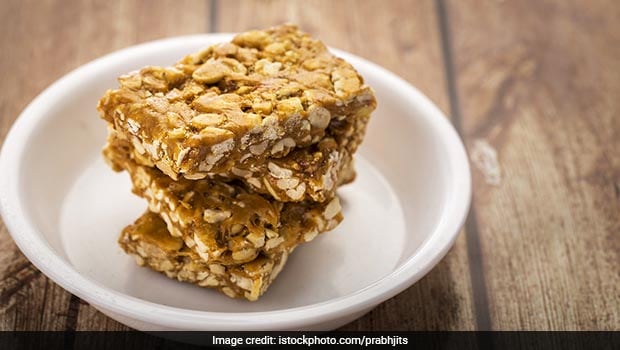 Lohri 2022:
Dry Fruit Chikki: A desi version of chocolate that your kids will love.
Thirty minutes, a handful of ingredients doused in unconditional love and generous doses of ghee, semolina and jaggery - this Gur ka halwa is a must try.
Hassle-free chikkis coated with sesame seeds, loaded with crunchiness, full of delight.
Lohri 2022:
Til Ki Chikki: One of the winter special treats that no one can eat just one.
Corn and spinach combined together with a blend of masalas to make tikkis that are fried to perfection.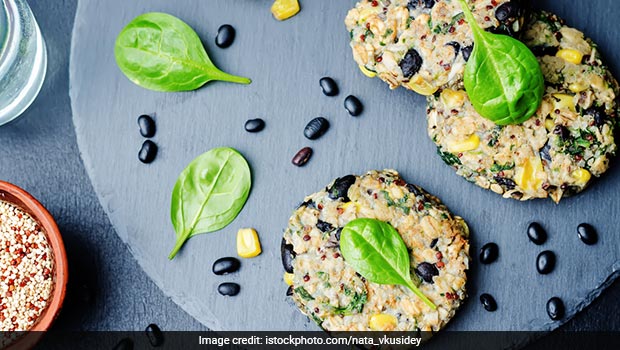 Lohri 2022:
Corn Palak Ki Tikki: healthy yet tasty side dish for your Lohri party.
The quintessential north Indian dish, relished by one and all can now be easily cooked at home. No need of going over places for the best chole bhature, but just a few hours in the kitchen and you have it in the comforts of your home.
Lohri 2022: Chole bhature: No need of going over places for the best chole bhature, make them at the comfort of your kitchen.
Now, you are all set to celebrate the festival of joy with great food and celebration. Go on, try these delicious recipes and tell us what you think.
Happy Lohri 2022!