When I was a little girl, as a special treat, my dad used to bring home wrapped parcels of fish and chicken. Inside were spicy, steaming hot slices of
pomfret
, slathered in a ruddy
masala
, over which were sprinkled fresh, green, chopped
coriander
. The shopkeeper called this concoction Fish Koliwada and I was rather fond of it. But, "it is not even remotely Koli," says Anjali Koli. "It refers to a fried
fish
dish churned up as an appetiser by an enterprising Punjabi/ Sadarji in a tiny eatery in Sion Koliwada." Oh well.
Anjali Koli should know. She is a popular Koli food blogger and runs annaparabrahma.com from which she sells Koli masala, pickle, regional Maharashtrianmasalas and some traditional kitchen tools. I spoke to her in order to glean a little insight into her community's eating habits.
Everyone knows that the Koli fisher-folk were one of the most ancient inhabitants of Mumbai. But as time passed, "modern Mumbai marginalised her eldest children," writes Samanth Subramanian in Following Fish. Still, "the Kolis left their stamp on the city in nomenclature: their Kolibhat became today's Colaba, their Palva Bunder became today's Apollo Bunder, and their goddess Mumbadevi became today's Mumbai."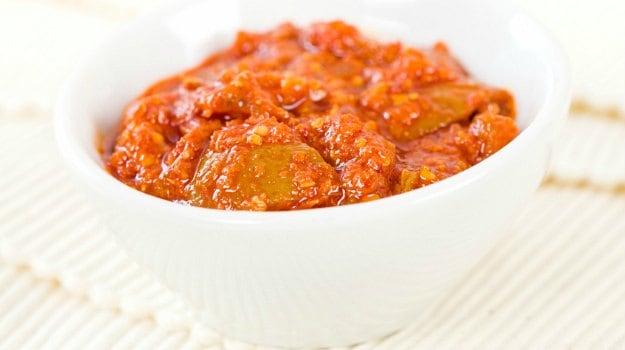 Anjali tells me that the thread that tethers together her community is its love for seafood; Kolis only eat pure vegetarian food on fasting days. "While prawns and pomfret are glamourised by restaurants, Kolis enjoy all types of seafood. Their favourites are black pomfret, lobster, anchovies, sting ray and baby squid. Some seafood is especially significant. For instance, tiny shrimp stir fry is a must at a wedding breakfast."
"Trawling has over-killed fish," she laments, when I ask about the availability of varied fish. "They pick only commercially-viable fish like pomfret, black pomfret, catfish, prawns, ghol, lobster etc and dump the rest of the fish back into the waters. Thus killing more fish than required."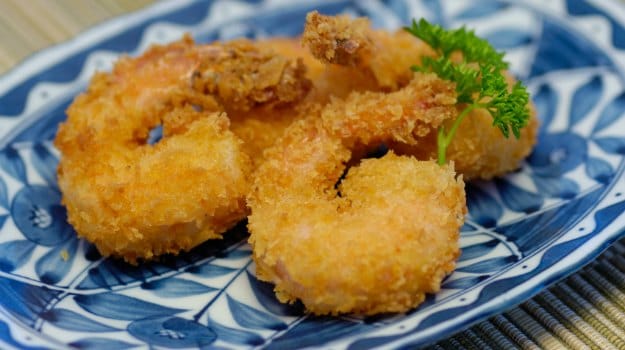 While seafood is the undisputed champion of their diet, the Kolis are also united in their love of rice. A Koli taat will always contain their prized seafood, with rice and chavlachi roti (rice flour roti), "which is shaped by lubricating with water and traditionally roasting on a terracotta tava. It makes all the difference in taste when done on a wood fire," says Anjali. Quite often, the Kolis add seafood into their vegetable dishes as well, to give it a little esavan (essence). And while they are fond of coconut, they do not add it into their cooking as liberally as Malvani or Gomantak cuisine does. Certain fish may be simmered in a coconut bath, while others are cloaked in the distinctive-tasting Koli masala, a fiery blend of spices and herbs.
Koli Festivals
Like everyone else, the Kolis prepare sweets on festival days. "The biggest Koli festival is Holi," Anjali tells me. "This is when boats are decked up with flags and torans, and family and friends are taken out for a ride in the sea. The food typically is sweets made with coconut and jaggery; shingri, narali paak and badam paak are made. Puran poli and sweet shev are made for naivedya (offering to the Gods).
Kolis also celebrate Ganesh Chaturthi, when modak or undre (a type of modak) are prepared. Vata Pournima and Magh Pournima are also celebrated with pomp and fanfare. "Magh pournima is the Khandobachi palkhi, which is a day of procession of the Lord Khandoba, who is the community's centre of faith," explains Anjali. "People worship him and visit Jejuri. The typical naivedya is offered, but special showers of turmeric and coconut marks this as a unique celebration."
Where to Eat Koli Food
Really, the best place to eat Koli food is in a Koli home. For those who loathe stepping into their kitchen, there are now two Koli restaurants - one in Oshiwara called Koli World and one in Thane called Mi Hi Koli.
Mi Hi Koli is owned by Bhavesh Koli, who started the restaurant thanks to a lack of availability of Koli food. "Mi hi koli started on Gudi Padwa 2011. It was the first Koli cuisine restaurant in Maharashtra or India then. I'm a regular fish eater but our family doesn't cook non veg on Monday, Tuesday, Thursday and Saturday, so I used to hunt for fish elsewhere. Having fish outside meant having either Malwani, Goan or Southern cuisine but there was no Koli joint around. I searched for a year. Finally, I decided to start one. We serve most of the dishes Kolis enjoy at home. At home we prepare various types of fish, but they can't all be served in the restaurant because of problems with availability, inventory or customers' taste. We celebrate a sea food festival in February every year, where we try to serve more fish and delicacies."
The menu has chicken, mutton and vegetarian dishes but there is no doubt that the seafood is the star. I'm dying to try the Jitada Fish (perhaps the same as bhetki?) and the Prawn Soup, cooked with onion, tomato and coconut.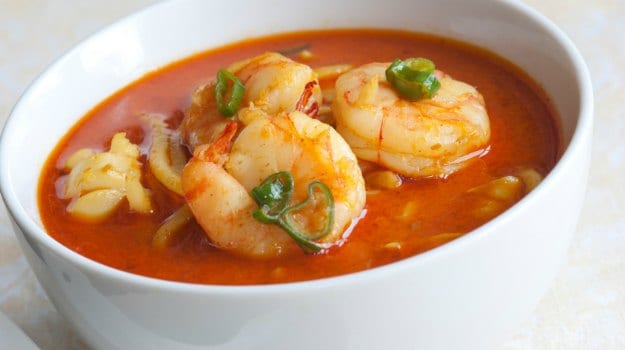 Mumbai also hosts the Versova Koli Seafood Festival once a year. This is where non-Kolis can get a taste of Koli food, both restaurant and home-style - all the regular seafood like pomfret, rawas, bombil, crabs and teesrya (clams) are available, but also slightly unusual offerings such as partially-dried bombil, fish roe, squid, mussels and mandeli fish. And while you are attempting to digest the food, you can watch the various performances on offer. It is an excellent way to showcase Koli culture.