Foodies from Tamil Nadu and Karnataka usually have a lot to argue about. One debate that hasn't been resolved for ages is the origin of the Idli. My friends from Udupi firmly believe that idli originated in Karnataka - there's also documentary evidence that dates back to the 10th Century AD. The Idli gets a mention in Vaddaradhane, a Kannada work published in 920 AD. That's not something the average person on the street in Madurai will endorse where idli is seen as a food item deep rooted in Tamil culture. Food writer KT Achaya adds a different spin in his book Indian Food, suggesting that idli is the Indianised version of Kedli - an Indonesian dish that used fermentation techniques as early as the 8th Century AD.I've never been overly fond of idlis and yet it's almost always in the mix whether I'm fixing breakfast at home or eating breakfast on the go. It's easy (if you've got the batter tucked away in your refrigerator), it's nutritious and it's steamed - making it absolutely safe even in the dingiest highway restaurant. If you thought that there's just one way to make an idli, think again. The idli doesn't just come in many shapes and sizes, it also comes with markedly different flavours depending on which part of Tamil Nadu, Karnataka or Kerala you're at. Here's a ready reckoner -
The 'grainy' Udupi idli: For me this will always be the gold standard for idlis. My first impressions of the idli were shaped in Bengaluru and Chennai's traditional Udupi restaurants like Dasaprakash and Woodlands. The idli uses the same 3:1 (rice:urad dal) mix but the batter is coarse lending a grainy texture to these idlis that are not overly fluffy.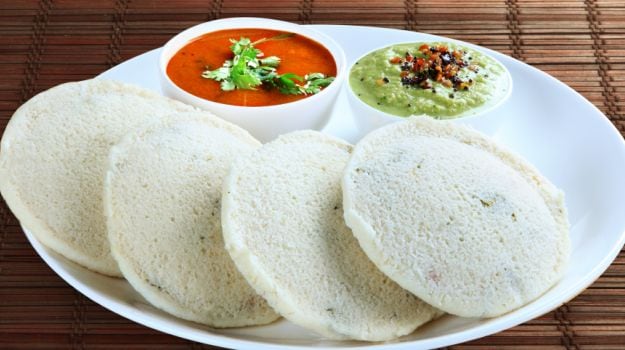 The soft and fluffy Chettinad idli: Not too long ago, an innovative restaurateur coined the term 'Khushboo Idli' to describe this soft idli. The name stuck just like how this idli tends to stick to your fingers and your plate. It's largely because the batter is ground to an extra fine consistency while some chefs also use a 4:1 (rice : urad dal) mix. Popular Chennai restaurants like Murugan Idli Kadai (originally from Madurai) have made this version of idli extremely popular. The idli works equally well with meat and seafood gravies as it does with sambharand chutney.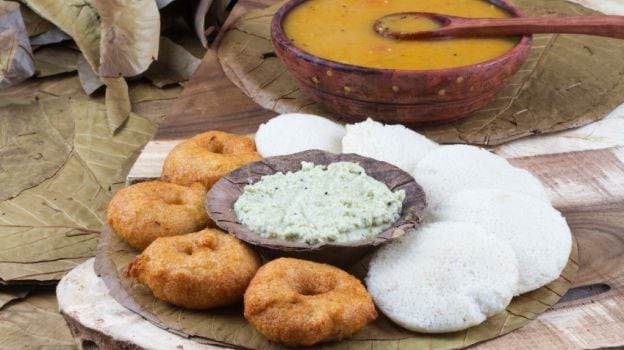 The Kancheepuram Idli: We can trace its origins in the Vardarajaswamy temple in this legendary temple town where it is still the 'temple prasad'. This coarse idli uses a 2:1 (rice:urad dal mix) and used to be traditionally cooked in large vessels (and not idli moulds) and then sliced. The batter is stored overnight and then blended with ghee, cashew, Bengal gram,jeera,curry leaves, ginger powder and peppercorns before being steamed. This flavoursome idli doesn't really need any accompaniment.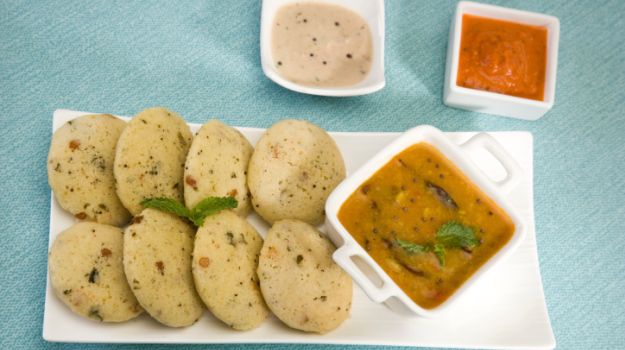 Kadubbu or Moode: These cylindrical idlis are quite common place in and around Udupi. From Kadubbu to Moode (or Mude) to Gunda the locals use quite a few terms to describe this uniquely shaped idli. It's the same batter cooked in a different mould. The conical moulds are crafted almost artistically with jackfruit leaves - you can try them at home if you're able to source jackfruit leaves (use toothpicks to bind the leaves), and placed in a large vessel inside a conventional pressure cooker. It's also cooked in Kedige (the local name for screw pine or a type of pandanus leaf). The leaves add a subtle flavour to the idli. Aside from true blue Udupi restaurants like Mathsya and Woodlands in Chennai, the best Moode I've tried is at Thamboolam restaurant in Udupi.
Ramasseri Idli: Executive Chef Naren Thimmaiah and Corporate Chef Natarajan of The Gateway Hotel on Residency Road in Bengaluru stumbled upon this idli during their travels in Kerala to source authentic recipes for their Karavalli restaurant. Foodies make the thirty minute detour from Palakkad to Ramasseri where four families continue a two hundred-year old tradition. These flat, super soft idlis are almost the size of a small dosa and are prepared in specially designed mud pots that are mounted one on top of the other (typically three to five in a row).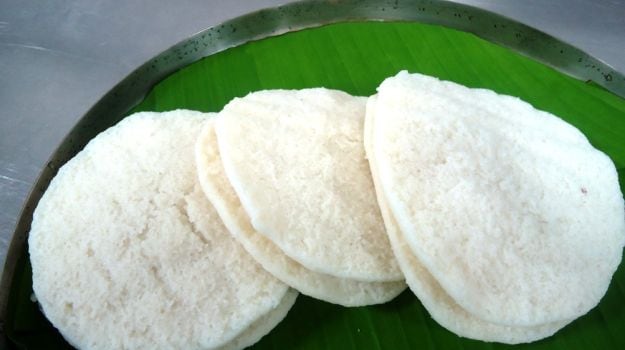 Image Courtesy: Karavalli Restaurant at The Gateway Hotel, Residency Road, Bengaluru
Thatte Idli: If you're ever driving from Bengaluru to Mysuru, do make a pit stop at Bidadi that has acquired quite a reputation for its unique version of the idli - Thatte Idli. As the name suggests these Idlis are steamed in plates (in regular steamers) and are usually served tarkari (vegetable) saagu.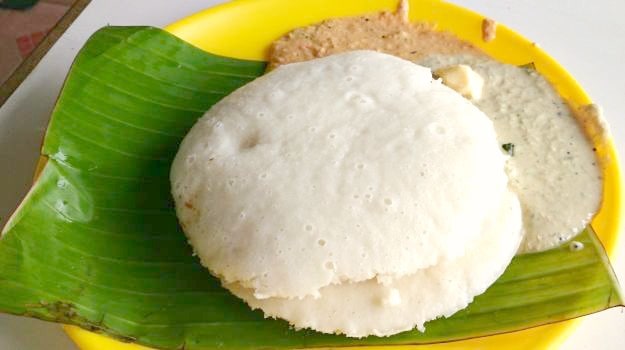 Thatte Idli at Bidadi. Image Courtesy: Ashwin Rajagopalan
Rava Idli: Most people will argue that the Rava Idli doesn't really qualify as an idli except for its shape. The batter (Rava mixed with curd) doesn't require fermentation - in fact it needs to be cooked immediately, and it tastes very different from the conventional idli. Bangloreans used to queue up for MTR Rava Idlis for decades. Now you can try their instant Rava Idli mix (it comes mighty close to the real thing) from the comfort of your kitchen.
Bite-Sized 'Mini' Idlis: Investing in an extra idli mould to make coin-sized idlis gives you quite a few snack options. These small cocktail idlis can be tossed with idli powder and curry leaves or deep fried and tossed in a spice mix. You could also dunk them in a bowl of sambhar with a small dollop of ghee.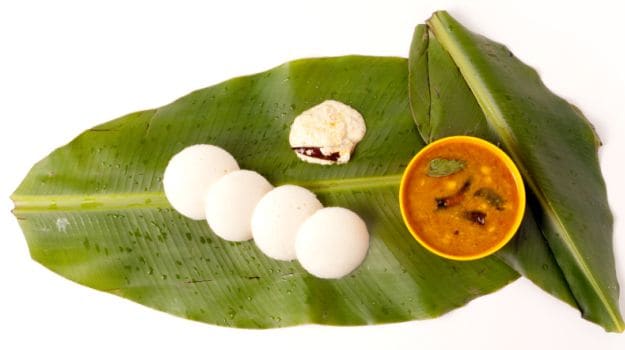 About the author: Ashwin Rajagopalan is a cross cultural training expert and lifestyle writer. When he's not writing about food, he thinks about gadgets, trends and travel experiences. He enjoys communicating across cultures and borders in his weekday work avatar as a content and editorial consultant for a global major and one of India's only cross cultural trainers.
Disclaimer:
The opinions expressed within this article are the personal opinions of the author. NDTV is not responsible for the accuracy, completeness, suitability, or validity of any information on this article. All information is provided on an as-is basis. The information, facts or opinions appearing in the article do not reflect the views of NDTV and NDTV does not assume any responsibility or liability for the same.