Crispy, fried, spicy or sweet - what do you like to have your cup of tea with? Admit it, we all look forward to tea-time where we can enjoy a steaming cup of chai with our favourite snacks. The origin of the tradition of tea-time can be traced back to the British High Tea, a custom that is believed to have popped up during the 20th century and was lovingly embraced by other countries too. The 'Afternoon Tea' in England is a formal affair with finger sandwiches, cream tea, scones and dainty cups.
In Sweden, the tradition of 'Fika' is popular with office workers - a short coffee break to catch up with friends over coffee and cake and completely separate yourself from work. It is quite similar to the Bengali 'Adda' where a group would gather informally at a local chai shop and have passionate discussions over a hot cup of tea and some tel bhajas. With the overwhelming diversity of cuisines in India, every state has something new and unique to offer. The plethora of Indian regional snacks is worth exploring. Be it the samosas from Punjab or the dhoklas from Gujarat, we all have our favourite companions that partner perfectly with a hot cup of tea.

Here are our best regional tea-time snack recipes that you definitely shouldn't miss. You'll find an interesting mix of the popular ones, those with modern twists and some desi delights you may not even have heard of. These snacks are delicious and very easy to make at home. Each of them makes use of simple ingredients and an eclectic mix of spices which makes them healthier and tastier than your store-bought stuff.
Here are 10 best regional snacks you can team with your tea
Recipe by Chef Vikas Khanna

A popular Maharashtrian snack made with a chickpea flour batter and spices. This recipes also uses cashews that add a creamy flavour and crunchy texture.

(Also Read: Kadha For Monsoon: Fight Infections With Natural Ingredients This Rainy Season)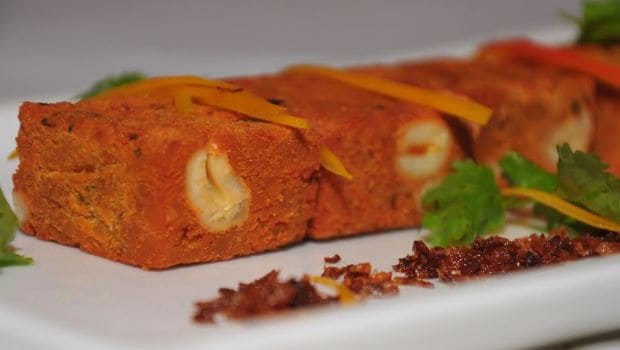 2. Mirchi Bajji


Recipe by Chef Ahmad Khan


A fiery and tangy snack from Andhra Pradesh made with green chillies, tamarind and coconut. It is fried crisp and served hot with chopped onions.

(Also Read: The Quintessential Snacks of Monsoon: Stuffed Mirchi Pakodas​)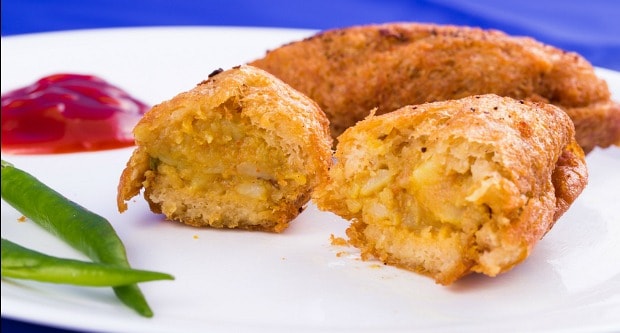 3. Kalmi Vada


Recipe by Chef Niru Gupta



This golden fried delicacy from Rajasthan is addictive. It is made with with a mix of dalsand served with a fresh hari chutney.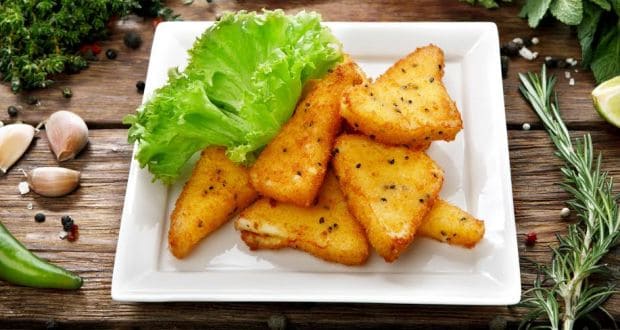 Recipe by Chef Niru Gupta
A traditional snack which is mostly enjoyed with a cup of tea in Karnataka. A spicy potato filling is dipped in a gram flour (besan) batter and then fried golden and served hot with coriander chutney.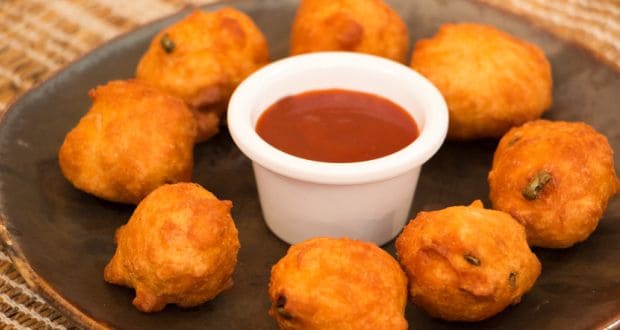 5. Mawa Cake
Recipe by Chef Niru Gupta



The Irani chai and mawa cake is a much-loved combination and if you ever visit a Parsi cafe for tea you'll find it on most table tops. The rich milky treat is the sort of cake you would want to have with a cup of tea after a long, exhausting day to lift up your spirits.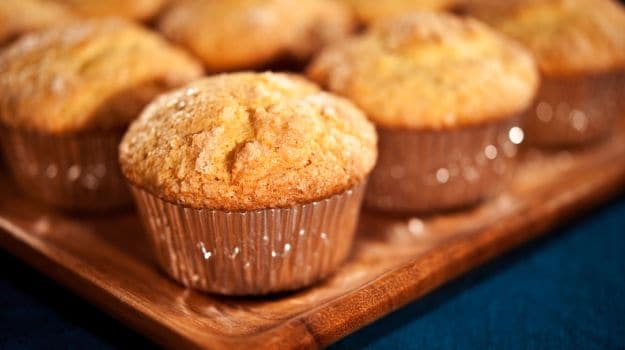 If you're in Uttar Pradesh, a cup of tea would be incomplete with some khasta kachoris. These flaky and fried rounds filled with a spic lentil mix are best enjoyed with tamarind chutney. If you want to be a bit creative, try the cheese and jalapeno stuffed kachori to give them a modern twist.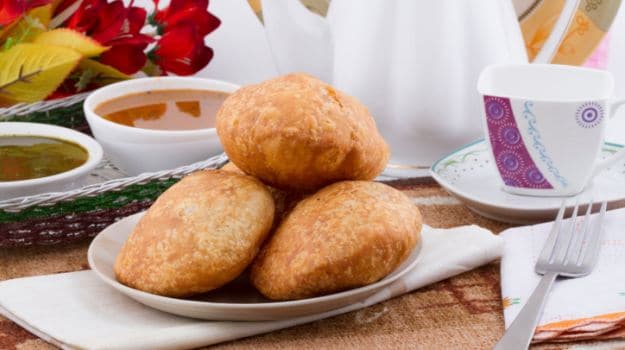 7. Murukku
Recipe by Chef Niru Gupta
All the way from down South, Murukku is a fried lentil snack popular in Tamil Nadu and is known for its superb crispy texture. Perfect to much on as a light evening snack.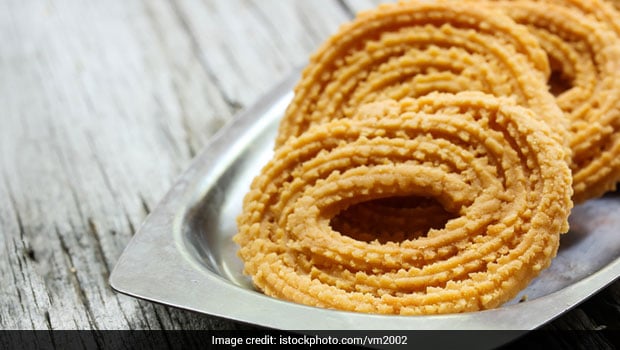 8. Dilli Ki Fried Aloo Chaat
Recipe by Chef Aditya Bal


The famous fried aloo chaat of Delhi is not to be missed. Crispy potato chunks are fried in hot oil and then slathered with coriander chutney, meethi chutney and lots of chaat masala.




9. Pinaca
Recipe by Chef Sarika Mishra

Pinaca is a famous sweet snack from Goa that is usually enjoyed during tea-time. These are dry balls made with a mixture of jaggery and coconut and then rolled in rice flour.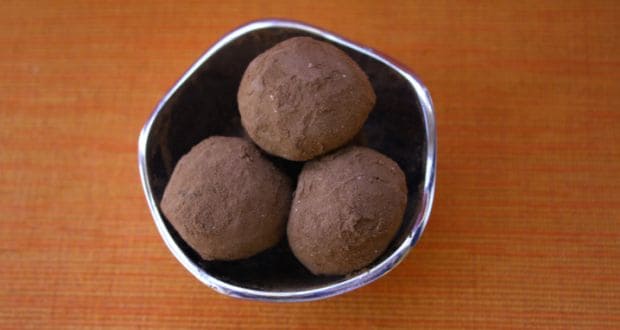 10. Ajwain Aur Kalonji ki Nimki
Recipe by Chef Ashwini, Marriot Whitefield
This Bengali crunchy snack is flavoured with
ajwain
(cumin seeds) and
kalonji
(onion seeds). Made simply with a mix of wheat flour and
maida
and fried in
desi ghee
, it is difficult to stop yourself from eating way to many. They can be pre-made and stored and enjoyed with tea whenever you feel like.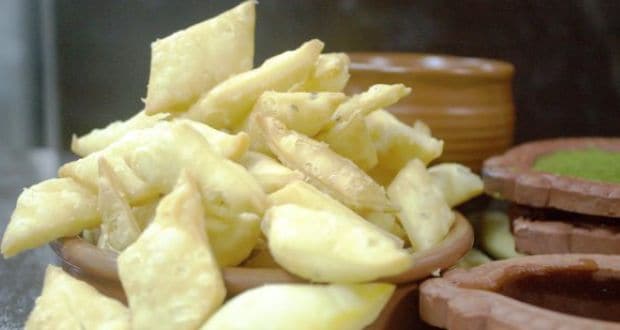 Ditch your usual snacks and try these regional varieties at home and we're sure they will be loved by everyone.