International Hummus Day: Hummus is probably the only creamy dip which comes with no-guilt attached for being low in calories, yet not lagging behind in terms of taste. No wonder the world celebrates a day dedicated to it on May 13th! A star feature in Middle East and North African cuisines, its name in Arabic refers to chickpeas, an ancient pulse that is still commonly used to make a range of traditional delicacies. While there are many variations to the recipe now, the basic ingredients include chickpeas, sesame, lemon juice, garlic, olive oil and salt, which are blended together to create a lip-smacking treat.Call for a mezze platter in a Lebanese restaurant, and you will find hummus being served along with falafel, pita breads, baba ganoush, kebabs and other preparations. Take a pita, slather it with hummus and throw in some falafel or kebabs, and it's a dish that is guaranteed to lift your mood. Or if you are making it at home, you can also use it as a spread on toasts, rotis and sandwiches or as a dip for vegetable crudities and crackers during get-togethers. It is a ridiculously easy recipe, and there are a number of ways you can spruce it up to add some thrill.
While chickpeas seem to be the constant fix in hummus, you can actually give it a skip if you are looking for interesting variations. Opt for other pulses such as white and black beans and even vegetables like peas and zucchini to make your exclusive bowl of hummus. If a flavour spin is in your mind, then use ingredients like red bell peppers, avocados, beetroot, pumpkin, carrots and the like to give a makeover to the classic recipe. In terms of herbs and spices too, you can play around with cumin, chillies, sumac, za'atar, parsley, basil, coriander, etc.The first step to making hummus involves cooking the chickpeas or pulses, followed by grinding it with the remaining ingredients. The addition of olive oil gives it its creamy texture, while garlic adds zing to the flavour. Finish with a squeeze of lemon juice, an extra drizzling of olive oil and a sprinkling of freshly ground red chilli powder on top before laying it out on the table.
Celebrate your love for hummus with our 11 best hummus recipes that can help you dish out a range of interesting dips for your next home party -
The popular treat from Middle East gets even creamier with avocados, also known as butter fruit. Tip in a mix of masalas for a boost of flavour. For the recipe, click here.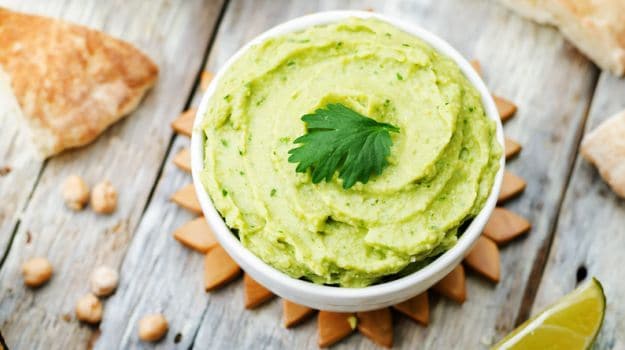 A healthy and delicious dip to relish with bread.
Who would have thought that hummus could be made without chickpeas? Reshma Khattar Bhagat shows you how to make a healthy zucchini hummus. For the recipe, click here.
Zucchini, almonds, onion and a tang of lime makes this hummus dip a must try.
A popular dip from Middle East made with an inventive twist. This one is made with green peas, tahini paste, olives, mustard and lemon juice. For the recipe, click here.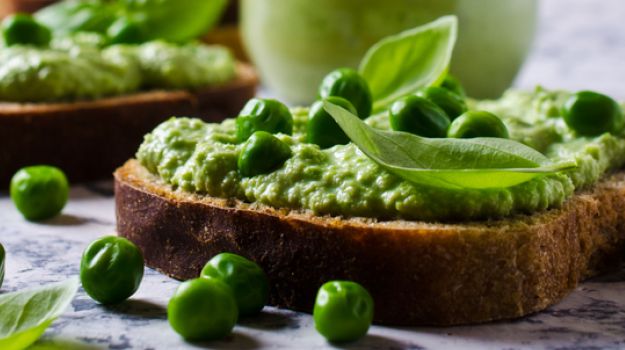 It tastes great on toast and with crackers .
What makes beetroot hummus an absolute favourite in parties is the bright and peppy pink colour, besides the lip-smacking flavour of course. Top it with fresh herbs for some zing. For the recipe, click here.
Black beans push over chickpeas in this recipe to make this classic dip. Blend it with fresh herbs and spices, and serve it with breads.
A perfect summer dip, the flavours of lemon and basil come together to make this dish light and refreshing.